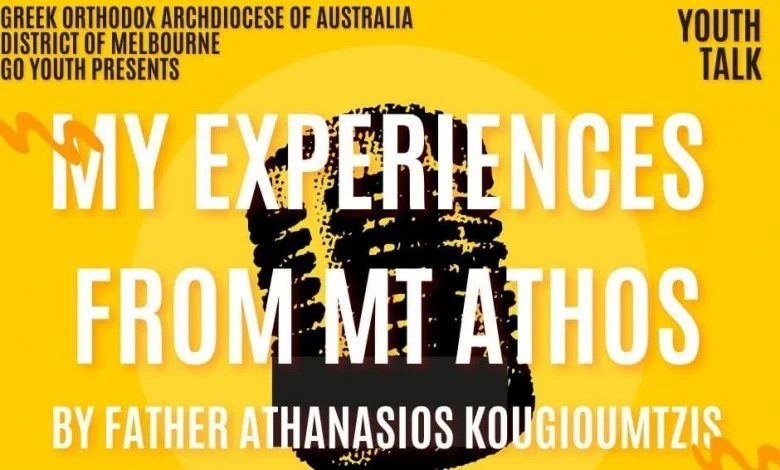 With the Blessing of His Eminence Archbishop Makarios of Australia, under the direction of His Grace Bishop Kyriakos of Sozopolis, the Youth of the Archdiocesan District of Melbourne will begin the organisation of a series of Talks on Mount Athos with the general title of "A conversation on Mount Athos".
On Sunday May 15th, the faithful of the district of Melbourne will gather at the Church of the Holy Archangels in Mentone to have a conversation with the priest monk Fr Athanasios.
Father Athanasios is from the Monastery of Iveron on Mount Athos and His Grace Bishop Kyriakos of Sozopolis has invited Father Athanasios to lead a discussion on his experiences and life on the Holy Mountain, which is known as the "Garden of the Panagia" and answer any questions that the faithful may have.
The evening will begin at 5pm with a short video on Iveron, followed by the conversation with Father Athanasios.
Refreshments will generously be provided after the talk by the Philoptochos of the Church of the Archangels.