International Conference for journal "Theologia" was completed – Second conference to be held in 2024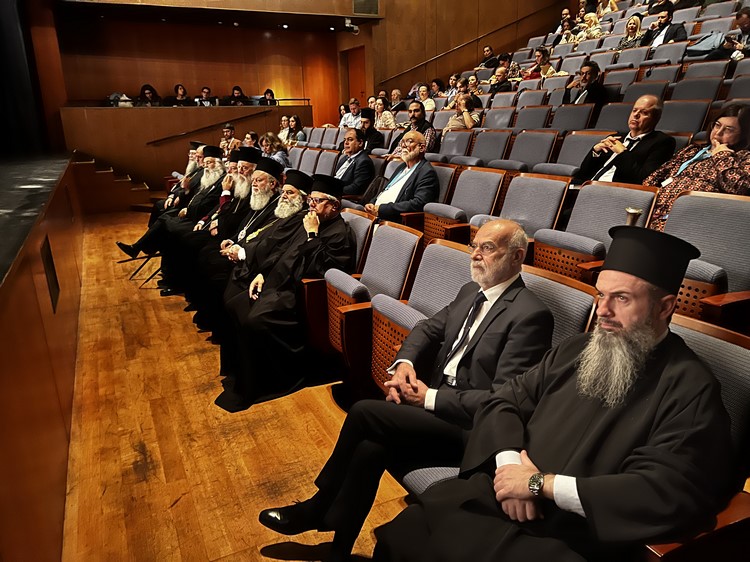 The International Scientific Conference organised by the Holy Synod of the Church on the occasion of the 100th anniversary of its founding was completed.
His Beatitude Pope and Patriarch Theodore of Alexandria, His Beatitude Archbishop George of Cyprus, His Beatitude Archbishop Ieronymos of Athens and All Greece, Representatives of the Autocephalous Churches also participated in the Conference.
In his speech, newly-elected Metropolitan Philotheos of Thessaloniki stressed that "theology must steadily overcome the challenge to belong to the past or to be just old sacred letters. On the contrary, we are called upon in every era to realise the prophetic role of the Church and to reveal the way in which the Church continues to thrive through History and is directed towards eternity.
Theology, therefore, must be in constant and lively dialogue with the world, the modern way of thinking and deal with problems and challenges that humans are called upon to face in every era. The Organising Committee of the Conference, under the presidency and guidance of Archbishop Ieronymos II of Athens and All Greece, seekd to celebrate the 100th anniversary of the journal "Theologia" with a view to the future. It aimed to respond to the challenges of the 21st century and to face the dizzying progress of technology and science in modern times."
The Metropolitan in his speech referred to the decision of the Holy Synod of the Church of Greece to hold a second conference in 2024 in Thessaloniki – as part of the celebrations for the 100th anniversary of the founding of the journal "Theologia". The second conference will be focusing on the history, the contribution, the development, the columnists and the contribution of the journal.
Source: orthodoxtimes.com
More photos: