Hundreds of people in Hobart rally for Afghanistan following Taliban takeover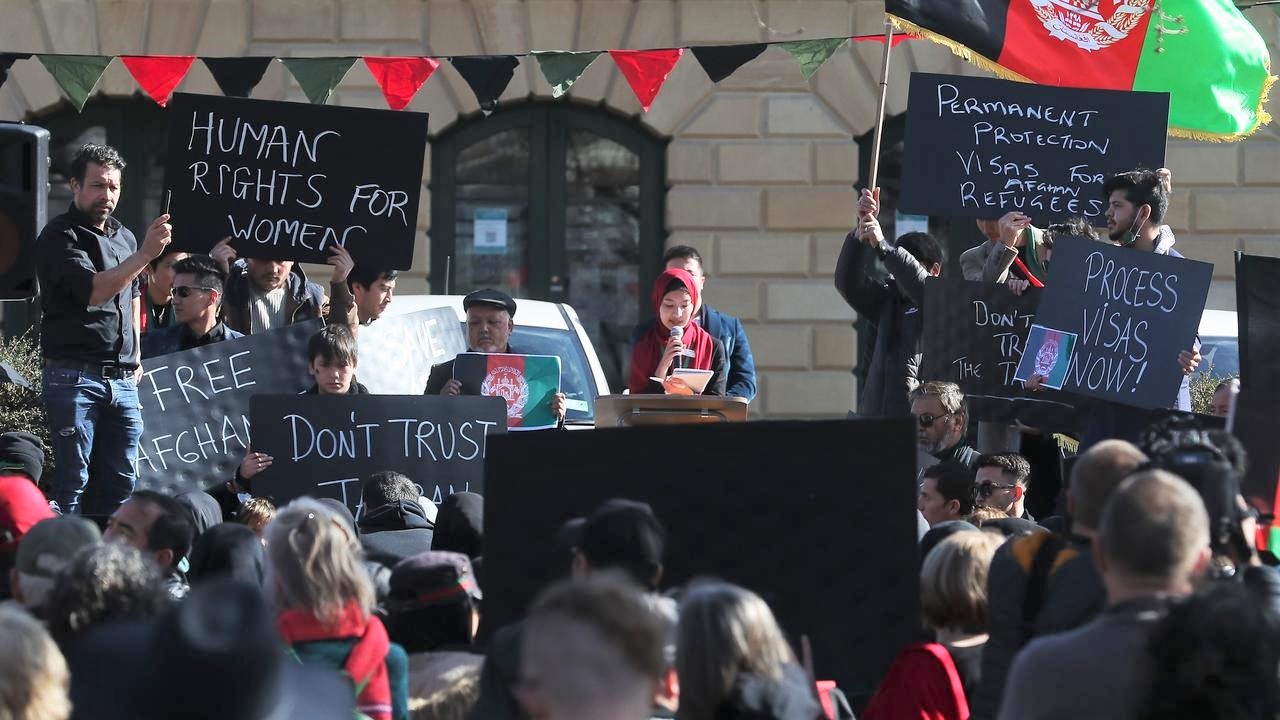 Hundreds of Tasmanians have gathered in Hobart to voice support for the people of Afghanistan in the wake of the Taliban's takeover of the country.
About 500 people went to the event outside Parliament House on Saturday, which was organised and hosted by the Tasmanian Hazara community.
Haji Alizada is a community member who has family members currently in Afghanistan.
"I have my uncle, my cousin, my grandma, and also my friends who I grew up with," he told SBS News.
"They're scared, they're basically living a life that they don't know what's going to happen tomorrow and to their lives. They're thinking will they be alive tomorrow? Will they live another day? They are living day by day."
Mr Alizada said a large contingent of the Launceston Hazara community travelled to Hobart for the rally.
"About 80 or 90 per cent of them are here today, as well as our local people, the Hazara in Hobart, and local people from other communities too," he said.
Fatemeh Ebrahimi is one of those people who travelled from Launceston.
"We are here to show our support and to share our words and voice to the Australian government – please, please do action urgently to evacuate my families, our families," she said.
"They are really in danger – any hour that we are wasting here, they are putting them in danger of Taliban.
"The Australian government … there is no time to waste. We need to do something very urgent, and immediate action to evacuate any people that are in minority, any people that work for the army, any women professionals, they should be rescued very quickly."
Eighty people – including Australian citizens, Afghan visa holders and a number of New Zealand nationals – were evacuated from Kabul, the Afghan capital, on another Australian Defence Force rescue flight overnight.
Further Australian flights into Kabul are being planned, but the mission is being hampered by personnel being unable to go beyond Kabul's airport due to the Taliban's increasingly violent grip on the city.
Australia has allocated 3,000 places this financial year in its humanitarian program to Afghans fleeing the Taliban, which is lower than commitments made by other countries.
However, Prime Minister Scott Morrison has described the figure as a floor rather than a ceiling.
Source: sbs.com.au