Greek PM Mitsotakis, Turkish President Erdogan meet 'in a cordial climate' in Brussels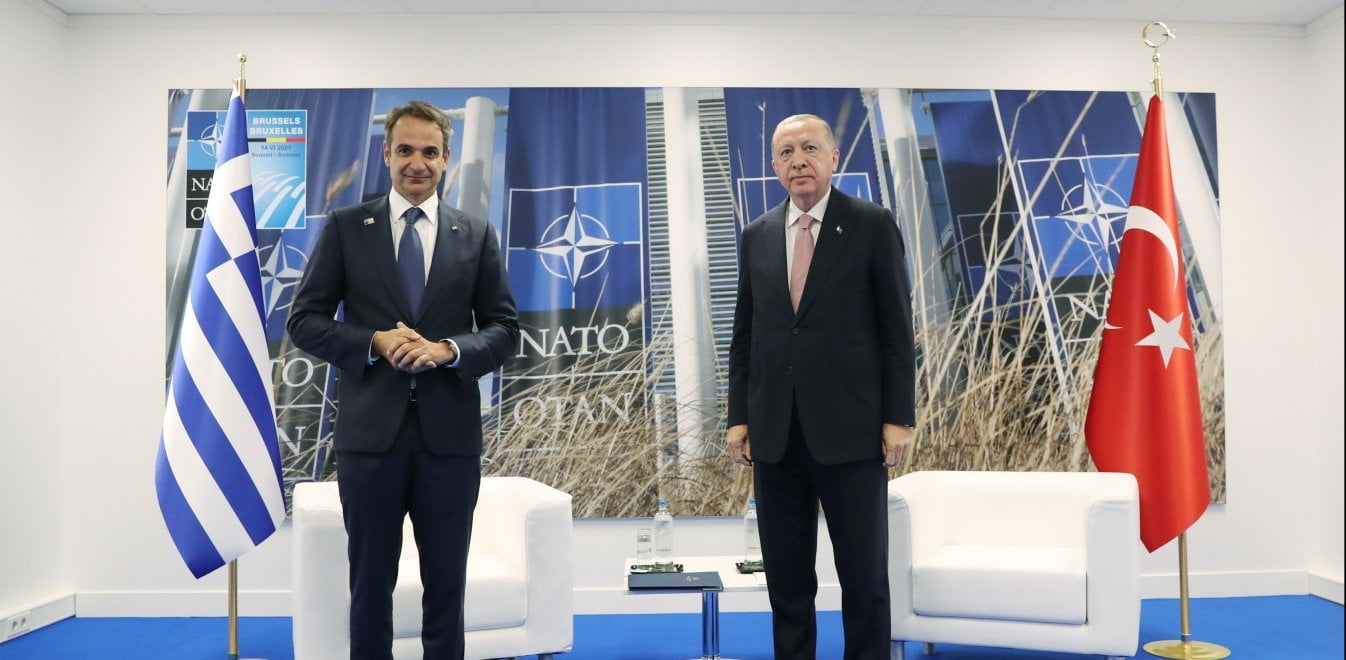 The meeting of Greek Prime Minister Kyriakos Mitsotakis with Turkish President Recep Tayyip Erdogan in Brussels on Monday "was a step towards a quieter summer," underlined government sources.
Held on the sidelines of the NATO Leaders Summit, the 50-minute meeting took place "in a cordial climate, and there was an agreement of mutual understanding that the tensions of 2020 cannot be repeated," sources noted.
It was, however, clarified that "a series of very significant differences still exist, the main one being the delimitation of maritime zones in the Aegean and the Eastern Mediterranean." These differences will have to be dealt with in the context of International Law, exploratory talks, Confidence-Building Measures and political consultations, it was added; this would be a framework of communication "which can lead to the easing of tension," they stressed.
The two leaders also discussed the refugee and migration crisis, with the Greek premier noting that a goodwill gesture on Turkey's behalf would be to take back the 1,450 asylum seekers whose applications were irreversibly rejected by Greek authorities.
Source: ANA-MPA