Greek PM Mitsotakis to tourism sector: New EU-approved plan to provide 420 mln euros to SMEs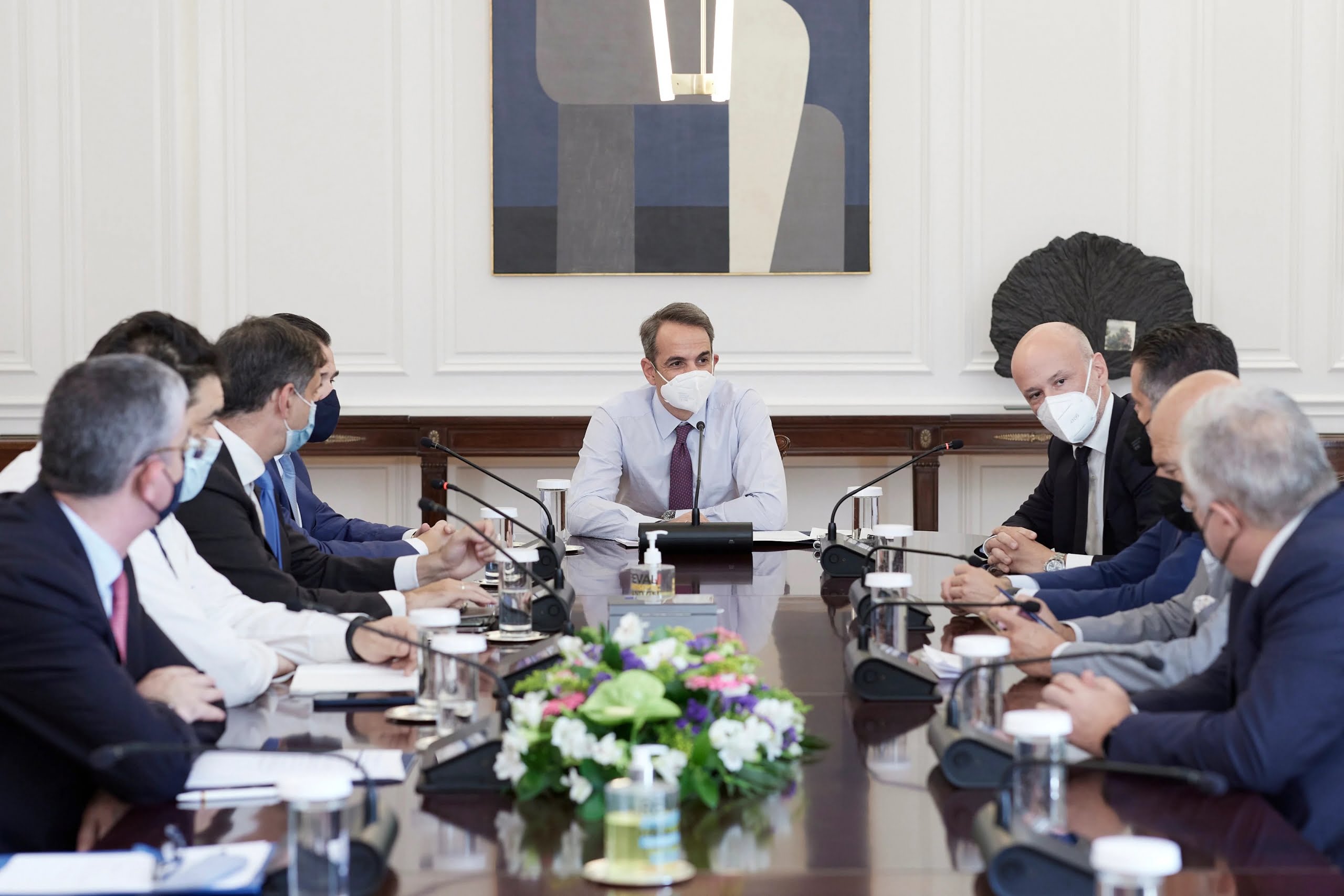 A new program to support the tourism sector with up to 420 million euros was approved by the European Commission, Prime Minister Kyriakos Mitsotakis announced on Tuesday during a meeting with sector representatives at Maximos Mansion.
The funding is "working capital, a subsidy that will provide up to 400,000 euros per tax entity," Mitsotakis said. Recipients across the sector will include hotels and housing, rental rooms and camping, as well as agencies and tourist buses, he clarified, noting that "this is primarily a support addressed to small and medium-sized enterprises."
The premier said the sector was particularly badly hit by the coronavirus pandemic for 16 months "and must now catch up quickly, but for this it will need working capital."
Mitsotakis also showed the participants the EU-wide European Digital Certificate he received after completing his vaccination and said that "Greece is among the first seven countries, the first wave, to join the digital platform, which means Greek citizens can print out their own European Digital Certificate." This was a Greek initiative at the EU as of January, he reiterated.
He further said that the funding program for SMEs will provide subsidies based on 5% of the turnover for housing facilities and 2.5% for other businesses in tourism. The amount will be tax-free and not subject to confiscation. Franchise businesses will be included under certain terms set by the NSRF, and application for the program can be done through the platform www.ependyseis.gr. Assessment and payment will be carried out speedily.
Attending the meeting on the government's side were Ministers of Tourism Harry Theoharis, Development & Investments Adonis Georgiadis and Deputy Minister Yiannis Tsakiris, as well as Giorgos Zervos, special secretary for handling European regional and cohesion funds. On the tourism sector side participants included Greek Tourism Confederation (SETE) President Yiannis Retsos, Hellenic Association of Travel and Tourist Agencies (HATTA) President Lyssandros Tsilides, and Hellenic Chamber of Hotels Board Member Grigoris Tassios.
Source: ANA-MPA