Greek, Cypriot and Egyptian Defense Ministers agree to bolster military collaboration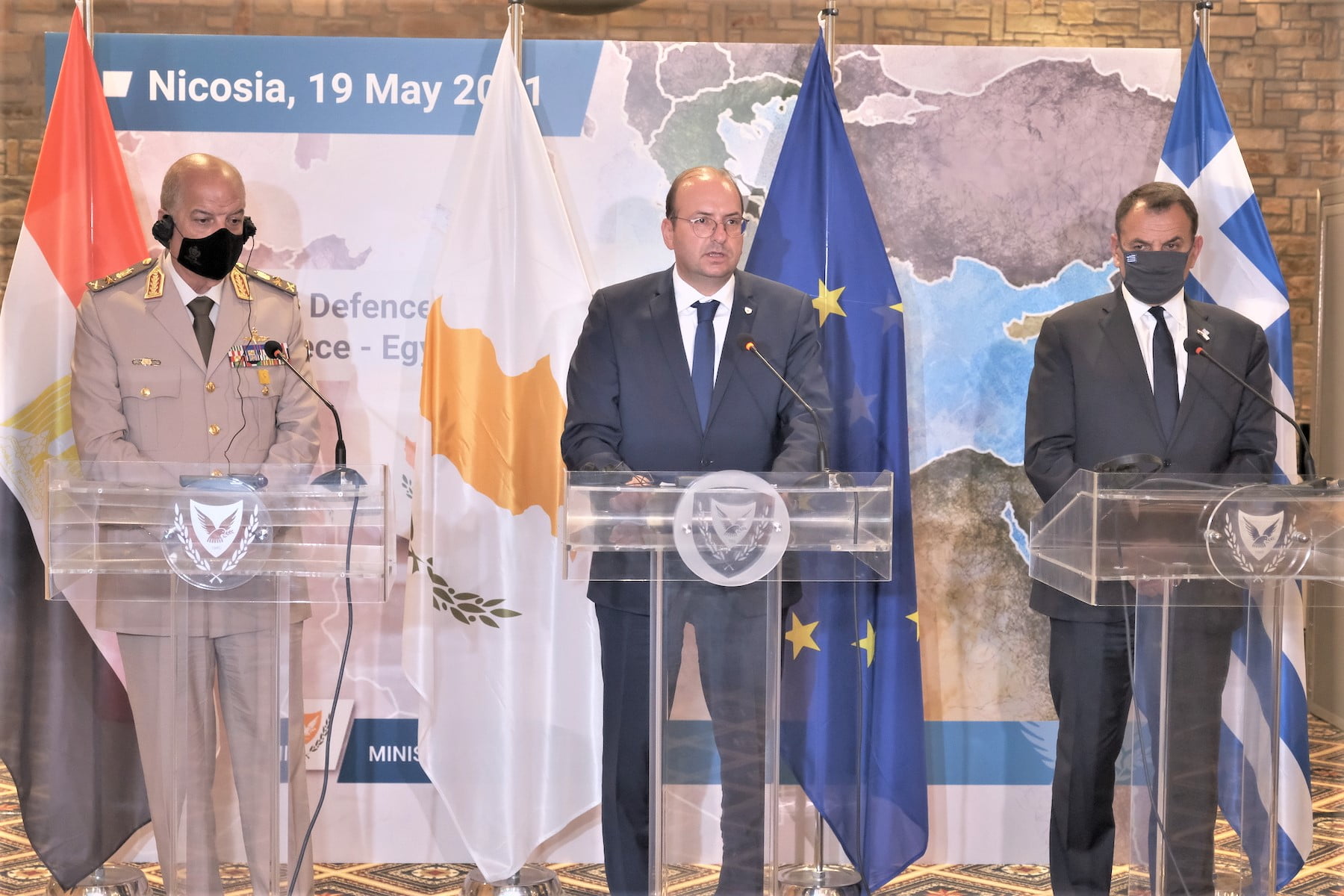 The Defense Ministers of Greece, Cyprus and Egypt met in Nicosia on Wednesday to discuss bolstering their military collaboration.
Greek National Defense Minister Nikos Panagiotopoulos met with his Cyprus Republic counterpart Charalambos Petrides and General Mohamed Zaki, Commander-in-Chief of the Armed Forces and Minister of Defense & Military Production of the Arab Republic of Egypt.
In a joint statement released after their meeting, they noted their determination to further enhance defense cooperation for peace, stability and prosperity in the Eastern Mediterranean region.
After reviewing all regional developments, they condemned any actions that violate the sovereign rights and the territorial integrity and unity of any country.
It is necessary for all countries to respect the international law rules and the UN Charter, including not using military force against civilians, non-interference in the internal affairs of other countries, and the sovereignty of other countries, the UN Convention on the Law of the Sea (UNCLOS) and the other relevant agreements, they said.
The ministers also reiterated their commitment to strengthen international efforts to combat terrorism, the illicit trafficking of weapons, smuggling, and illegal immigration. Moreover, they condemned the transfer of foreign fighters by some countries to fuel conflicts or threaten the security and stability of other countries, thus undermining regional peace.
The ministers agreed to hold the next trilateral defence ministers' meeting in Egypt in 2022.
In comments after the meetings, Panagiotopoulos said, "We condemn Turkey's illegal, provocative and unilateral actions in the maritime zones of Greece and Cyprus, which are a clear violation of International Law, of good neighborly relations, but we also condemn the undermining of regional stability and peace in the Eastern Mediterranean region."
Source: ANA-MPA