Greece's coast guard rescues 52 people from migrant sailboat anchored off remote uninhabited island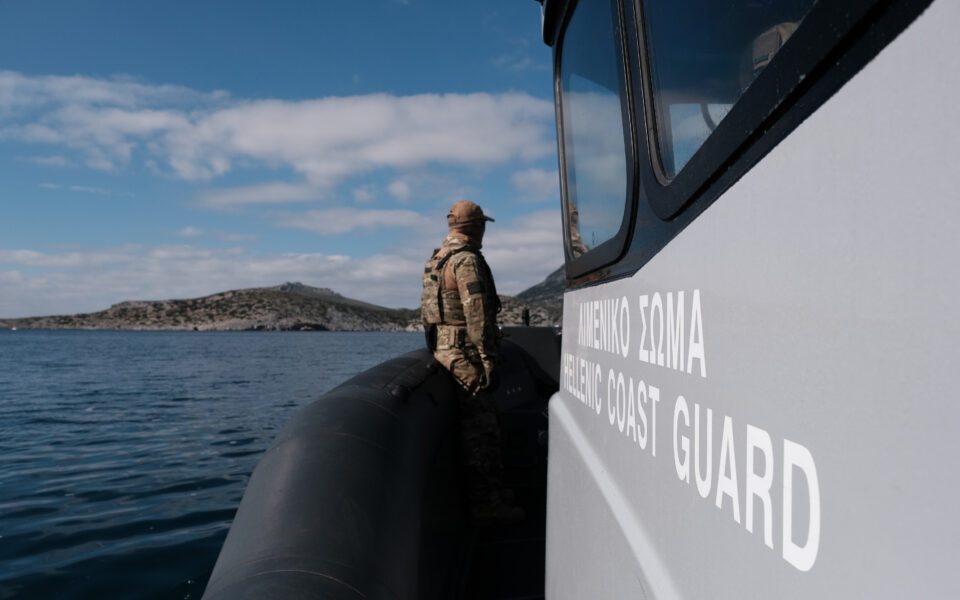 Greece's coast guard on Tuesday rescued 52 people crammed onto a sailing boat anchored off an uninhabited island far from the country's mainland, authorities said.
A private vessel initially spotted the sailing boat off the small island of Falconera, officials said. The island is located between Milos and the Peloponnese in an area known for strong currents and rough seas. The migrants were being taken by coast guard vessels later Tuesday to the mainland port of Lavrio, southeast of Athens.
Separately Tuesday, 19 people were rescued from a dinghy that had lost steering northeast of the eastern Aegean island of Samos. Another 18 in a different dinghy were picked up later in the day off the same island, while the coast guard said that 14 migrants were rescued Monday from a small boat off the island of Lesvos.
In June, a battered trawler smuggling up to 750 people from Libya to Italy sank southwest of Greece in one of the worst Mediterranean migrant disasters in years. Only 104 people survived, while Greek authorities were criticized for failing to intervene in time.
But Greece has come under heavy criticism over what rights organisations have said is a systematic practice of illegally and clandestinely carrying out summary deportations of recent arrivals back to Turkey without allowing them to apply for asylum. The government strenuously denies it carries out such deportations.
Source: AP