Greece: Wildfires return with a vengeance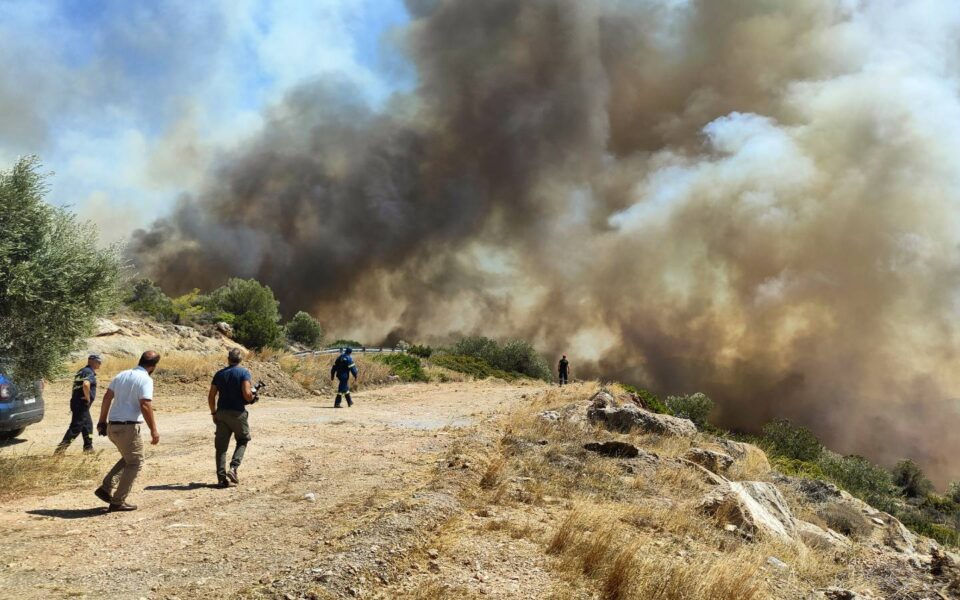 Firefighters and volunteers struggle to put out a blaze in Prodromos, in Viotia, central Greece, on Monday. The fire claimed the life of an elderly shepherd who after receiving a message to evacuate tried to save his animals, but was trapped by the fire, as the nightmare that engulfed Greece earlier in summer returned.
Firefighting forces were also battling uncontrollable blazes in northern Greece on Monday, including in Alexandroupoli, where it raged for a third day and led to the precautionary evacuation of 14 settlements. Wildfires were also burning out of control in Evros, Kavala and Rodopi in the north, with reports of homes being destroyed.
Source: Panagiotis Pragiannis/AMNA