Greece thanks fellow EU members for 1,014 firefighters who helped with wildfires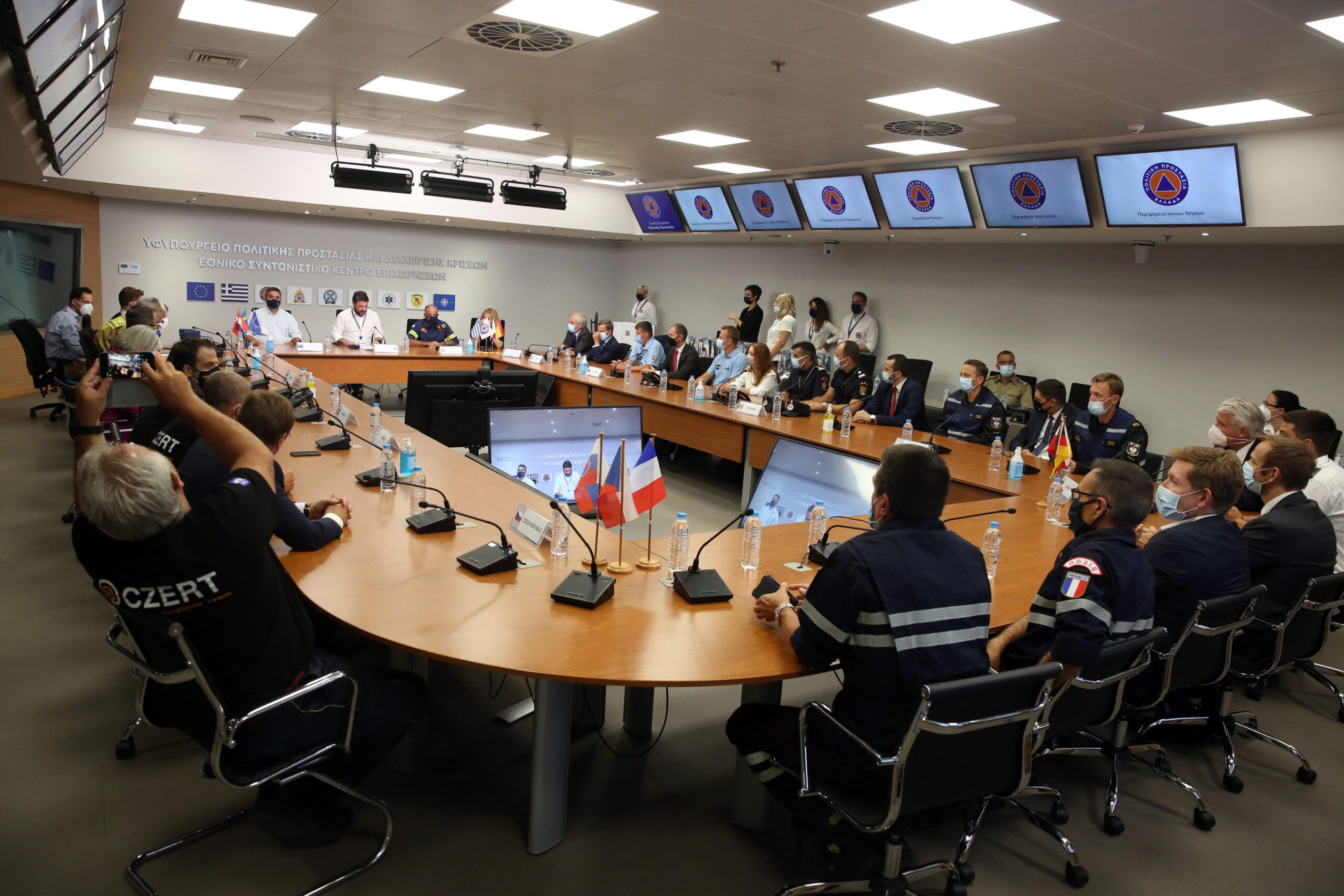 Greece's gratitude for assistance in fighting the wildfires was expressed in a special event held at the Civil Protection Center of Operations on Saturday, to representatives of the EU countries that responded as part of the RescEU natural disaster aid program.
Deputy Minister for Civil Protection and Crisis Management Nikos Hardalias thanked representatives of Austria, the Czech Republic, Croatia, Cyprus, France, Germany, Poland, Romania, Slovakia, Spain and Sweden for sending a total of 1,014 firefighters who helped with the huge wildfires in Evia, Attica, and the Peloponnese.
According to a statement, Hardalias thanked in particular the European Commission and its Athens office alternate director, George Moschovis, for the Commission's assistance and its speedy reaction to a request by Greece for help, and made note of the critical role played by airplanes and helicopters sent by EU member states, along with their ground teams and fire trucks.
On her side, liaision for the Emergency Response Coordination Centre (DG ECHO) Claire Kowalewski said the collaboration with Greek authorities was excellent throughout.
The statement added that the assistance, "the largest European firefighting armada that ever operated in Greece, with the support of the European Mechanism of Civil Protection, is a mobilization that proved, once again, that European solidarity is a fact."
Head of the Greek Fire Brigade, Lt.-Gen. Stefanos Kolotouris was also present.
Source: amna.gr