Greece: Digital Governance Minister Pierrakakis presents EU Digital Covid Certificate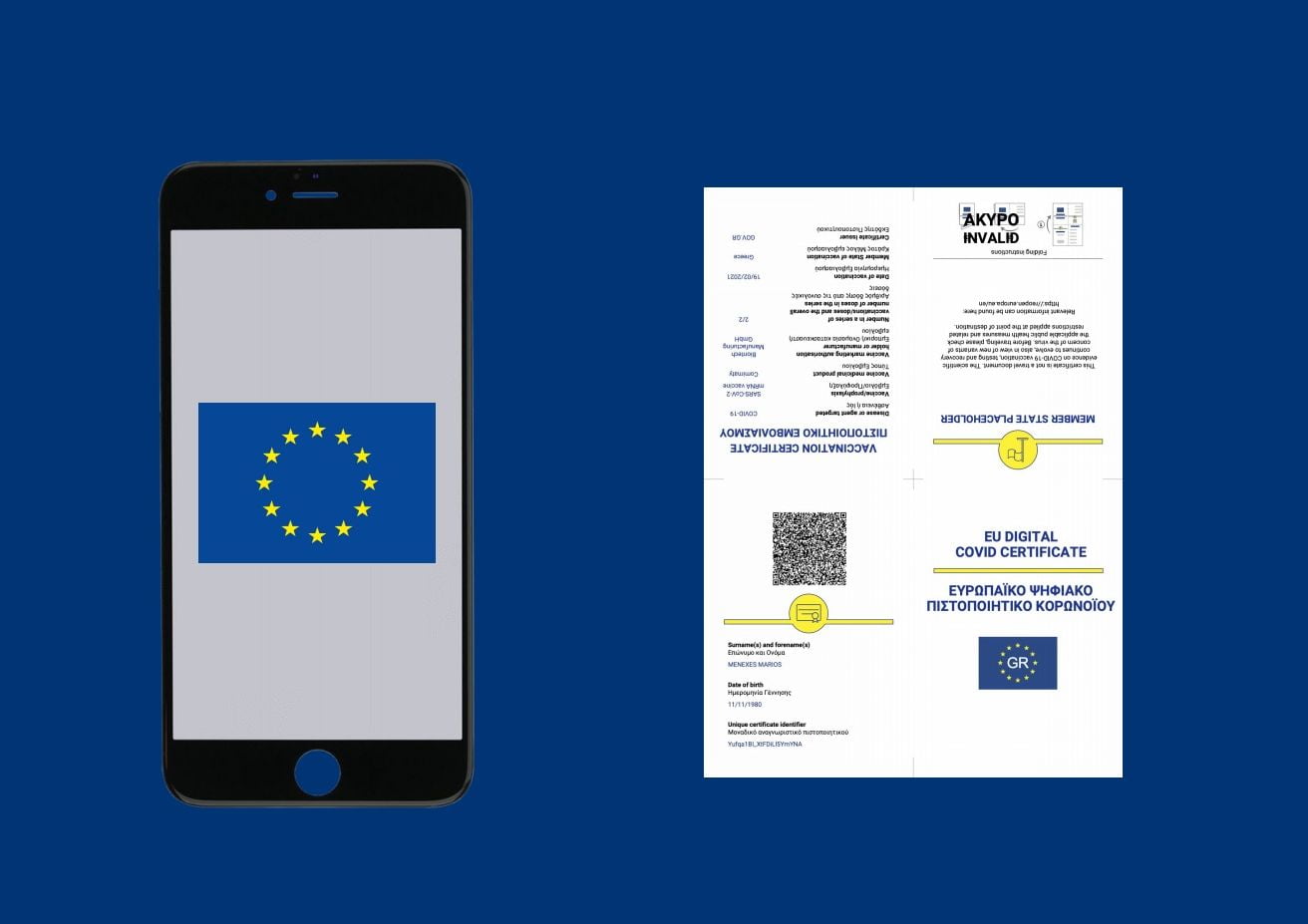 The EU Digital Covid Certificate was on Friday presented by the Minister of Digital Governance, Kyriakos Pierrakakis, in the presence of Prime Minister Kyriakos Mitsotakis, European Council President Charles Michel and the Vice President of the European Commission, Margaritis Schinas.
Pierrakakis explained exactly how the digital certificate works through gov.gr. He clarified that there is a common EU framework that will allow member-states to issue certificates that are interoperable, compatible, secure and verifiable throughout the Union. He added that tourists also have the opportunity through the Plf platform, if they take a test in Greece, to get the certificate.
The minister stressed that "the EU has shown leadership in promoting this system. It was a European digital choreography. This architectural interaction involved close cooperation between member-states," and noted that the issuance of the digital certificate was not an easy process, as a verification platform had to be set up to prove that the certificate is authentic.
Personal data protected, says Pierrakakis
The green digital certificates can either be issued digitally or printed, as Digital Governance Minister Kyriakos Pierrakakis explained.
Users should visit the platform, select the Health and Welfare section and then the "Coronavirus Covid-19" option. From a list of the various pandemic-related certificates – for vaccination and negative tests etc, a selection for a green certificate has been added. In order for this to be issued, the system will then request the users taxisnet codes and AMKA social security number. Greece will be one of the first countries to put the specific service into operation as the relevant directive comes into force on July 1.
Pierrakakis said that it was a tool that fully respected and protected personal data, as well as being one of the biggest interoperability projects in the EU, while he praised the spirit of leadership in adopting and implementing the certificate.
The digital certificate will be valid in all EU member-states and Iceland, Norway and Lichtenstein, helping to lift pandemic restrictions in a coordinated way as it will allow national authorities to confirm that travellers have either been vaccinated against Covid or have recently taken a test that is negative, or that they have recovered from Covid-19.
It is issued once an individual has received all required doses of a vaccine, has recently taken a PCR or rapid test or has been ill with Covid-19 in recent months.
It can be issued in digital form without charge and can also be printed, while it has a QR code and is written in both English and the national language of the issuing state, so that it is valid throughout the EU.
In Greece, it will soon also be issued via Citizen Service Centres while its authenticity can be verified throughout the EU via a special portal. It will apply on an EU level on July 1 but Greece can implement it in the meantime with the European countries that are also ready.
As Prime Minister Kyriakos Mitsotakis noted out, having a digital certificate is not essential for travel but will act as a "fast lane" that will facilitate travel, especially during the summer.
It will contain only essential personal information, such as name, date of birth, date of issue, the information being certified and a unique QR code.
Source: ANA-MPA