120th anniversary of Father Dumitru Stăniloae's birth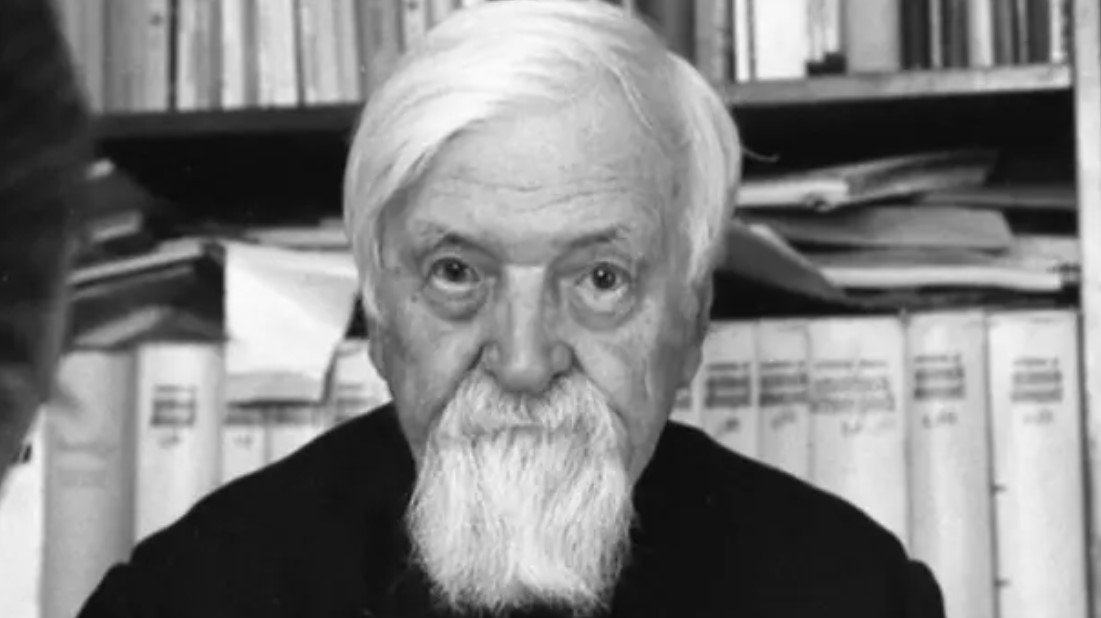 Yesterday, marked 120 years since the birth of Father Dumitru Stăniloae, one of the greatest Romanian theologians.
Father Dumitru Stăniloae was proposed for canonization in 2025 when the Romanian Orthodox Church will celebrate 140 years of autocephaly and 100 years since obtaining the status of a patriarchate.
A museum will be set up for the great Romanian dogmatist at the Old Saint George Parish in the centre of Bucharest.
Notable biographical events:
Dumitru Stăniloae, who was born in Vlădeni, Braşov county, on November 16, 1903, rose to prominence within the Orthodox community as a historian, journalist, theologian, dogmatist, and translator.
He received his secondary education at the "Andrei Şaguna" confessional humanist high school. He was awarded a scholarship to the University of Chernivtsi in 1922. A Theological degree was successfully completed, supervised by Professor Vasile Loichiţă, on the subject of infant baptism in the thesis. A scholarship was also awarded to him for graduate studies in Athens.
Professor V. Loichiţă presided over his 1928 defense of a doctoral dissertation entitled "Life and Works of Patriarch Dositheus of Jerusalem and His Connections with the Romanian Principalities" in Chernivtsi.
He matriculated in Berlin in January 1929, where he was instructed by Hans Lietzmann and Reinhold Seeberg. He subsequently pursued studies in Byzantinology and Dogmatics in Paris and Belgrade, as well as compiled documentation on the original works of Saint Gregory Palamas.
After repatriation, he obtained a substitute professorship in the Department of Fundamental Theology at the "Andreiana" Theological Academy, where he served as an instructor for seventeen years.
He wed Maria (Mihu) on October 5, 1930, he was ordained a priest two years later, and his daughter Lidia was born on October 8, 1930.
He assumed the role of rector of the Theological Academy in Sibiu in June 1936 and maintained that position until 1946.
The initial volume of the Romanian translation of the Philokalia was published in Sibiu in 1946. The same year, he was appointed chair of the ascetic and contemplative theology department at the Faculty of Theology of the University of Bucharest, succeeding Nichifor Crainic.
In 1950, he delivered multiple lectures at Burning Bush hesychast movement meetings, although he did not actively partake in the movement.
A new surge of investigations began in Romania in 1958, and he was apprehended on September 4 and subsequently transferred to Aiud prison. Five years after his January release, he entered the workforce as a clerk at the Library of the Holy Synod.
1990 marked his election as a corresponding member of the Romanian Academy, and 1991 as a full member. He was bestowed with honorary degrees by numerous universities across the globe. The date of his repose in the Lord was October 5, 1993. He is interred near Bucharest at Cernica Monastery.
Photography courtesy of Doxologia / Dinu Lazăr
Source: basilica.ro