Evacuation alert issued on Andros due to wildfire outbreak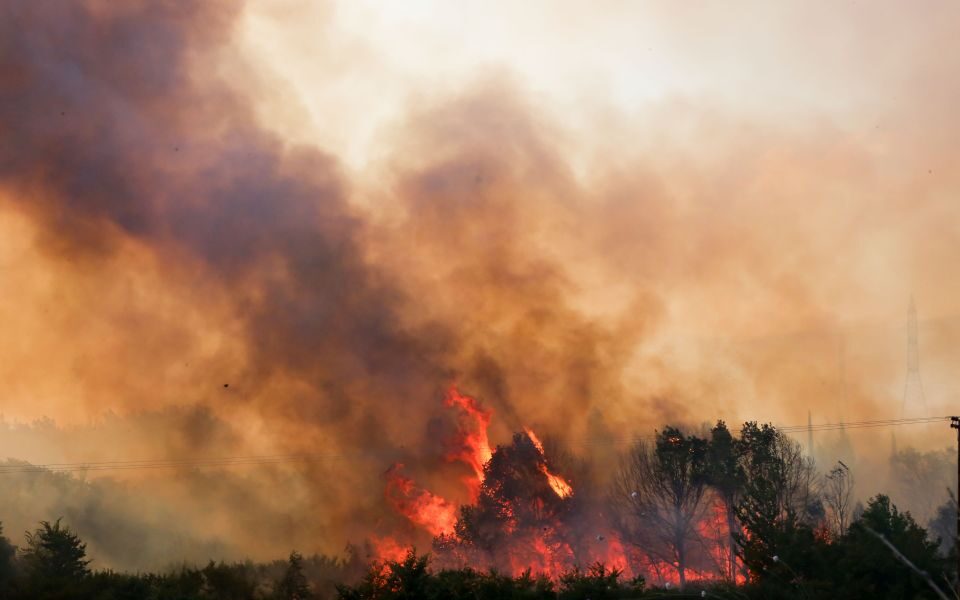 Residents and tourists on the island of Andros in the Cyclades have been issued an evacuation alert through the emergency number 112 due to an ongoing wildfire.
Authorities in civil protection are urging individuals within the Gides region, located near Vitali on the northeastern coast of the island, to relocate to the port of Gavrio on the northwest side of the island.
The wildfire, which ignited earlier on Saturday, is currently affecting low vegetation. At the site, a team of 12 firefighters is actively engaged, utilizing 6 vehicles, one helicopter, and one aircraft.
Source: ekathimerini.com