EU's largest wildfire in northeastern Greece burning for 12th day despite firefighting efforts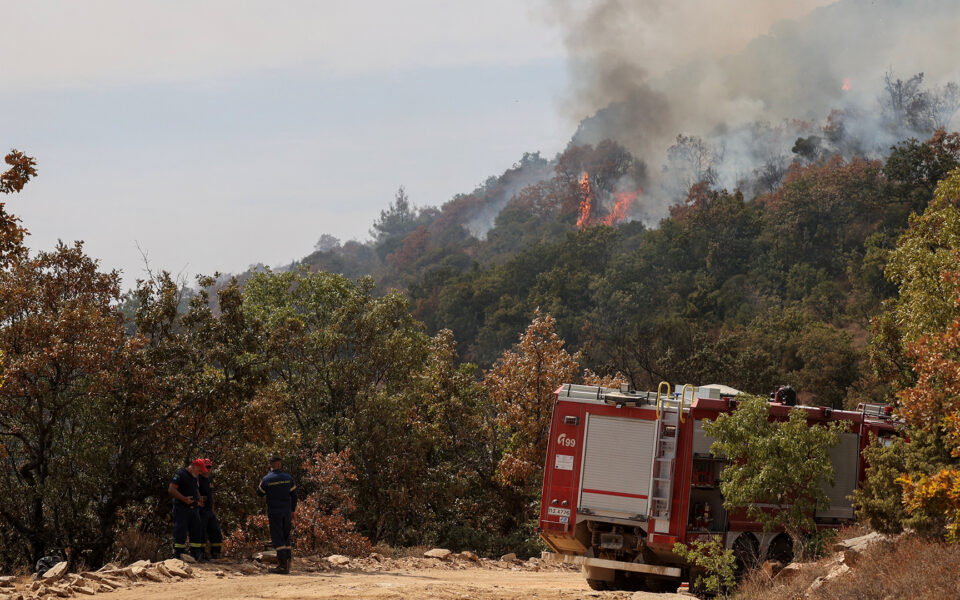 The European Union's largest wildfire since the bloc started keeping records more than two decades ago showed no signs of abating Wednesday in northeastern Greece despite the efforts of a multinational firefighting force on the ground and a fleet of water-dropping aircraft.
Now in its 12th day, the blaze that began near the port city of Alexandroupoli on August 19 joined with smaller fires to form an inferno that has decimated homes and vast tracts of land near the border with Turkey. The blaze led to the evacuations of thousands of people and was blamed for 20 of Greece's 21 fire-related deaths last week.
The 475 firefighters on the ground, backed by 11 planes and five helicopters, were trying to tame the flames now concentrated deep in the forest of the Dadia National Park.
With around 81,000 hectares (200,000 acres) of land burned, according to the European Union's Copernicus Emergency Management Service, the blaze is the largest single wildfire any member nation has experienced since the European Forest Fire Information System started keeping records in 2000.
Copernicus is the EU space program's Earth observation component and uses satellite imagery to provide mapping data.
Dozens of new wildfires have broken out each day in Greece in recent weeks, with the vast majority extinguished in their early stages, But several grew into major fires that have burned for days, triggering the precautionary evacuations of thousands of people.
Hundreds of firefighters from Romania, France, Bulgaria, the Czech Republic, Albania, Slovakia and Serbia have helped battle the blazes, along with 12 aircraft from Germany, Sweden, Croatia, Cyprus, the Czech Republic, France and Spain.
A major fire on the outskirts of Athens raged for at least a week on the slopes of Mount Parnitha but was limited Wednesday to occasional flare-ups inside a forest that is one of the last sizable green areas near the Greek capital, the fire department said.
Source: AP