Eurovision: Australia eliminated in first semi-final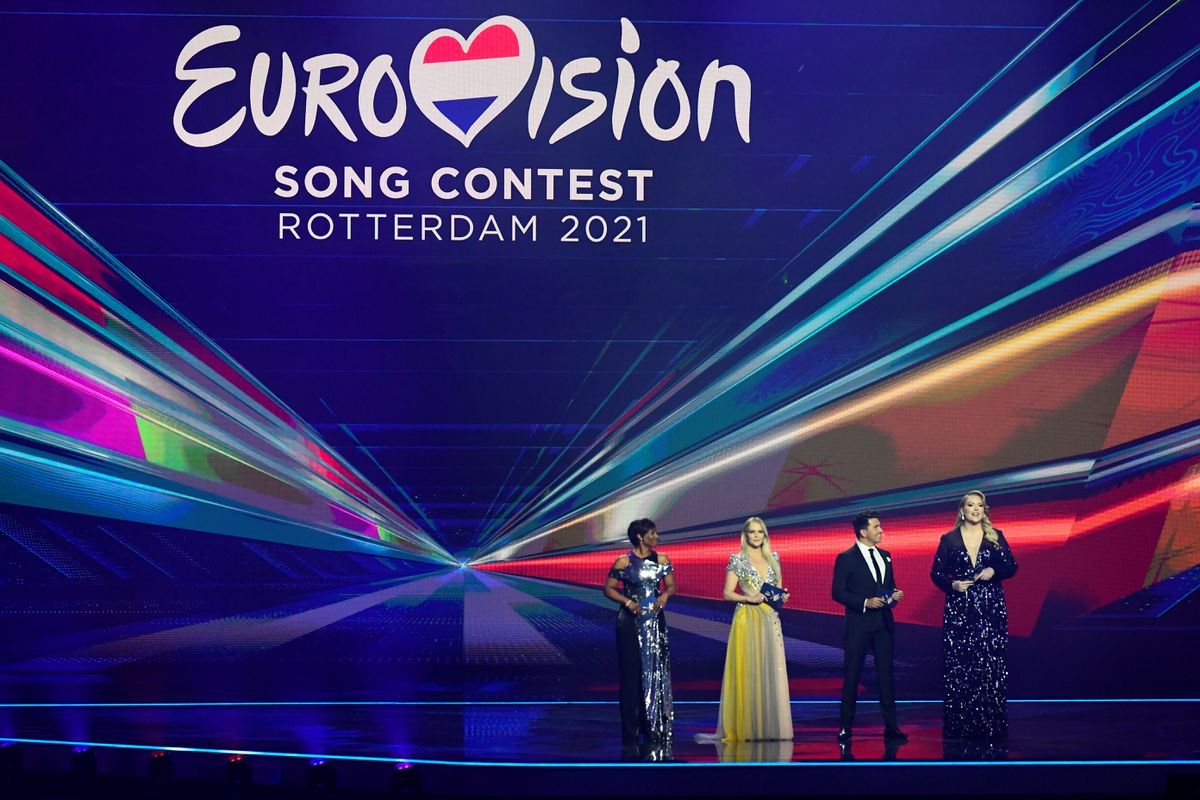 Australia was among six nations to be knocked out of Eurovision in the song contest's first semi-final in Rotterdam on Tuesday.
Ireland, Croatia, Romania and Slovenia were also eliminated.
Australia's early exit marks the first time the country has failed to make the final since it began competing in 2015.
Iceland's act has also been forced to withdraw after one of its members tested positive for Covid-19, although its song will remain in the contest.
Organisers announced on Wednesday that Daði og Gagnamagnið had "taken the difficult decision to withdraw from performing… as they only want to perform together as a group".
A rehearsal performance of their song 10 Years will be screened during Thursday's semi-final, and again on Saturday should they progress to the final.
Australian singer Montaigne did not travel to the Netherlands to perform on Tuesday, pre-recording her song Technicolour remotely.
Azerbaijan, Belgium, Cyprus, Israel and Lithuania were among the 10 competing nations to be voted through.
Malta, Norway, Russia, Sweden and Ukraine will also participate in Saturday's final.
Who will be competing in Eurovision semi final 2?
Seventeen more acts will be competing in the second Eurovision semifinal.
They will be performing in the order below:
San Marino – Senhit with Adrenalina
Estonia – Uku Suviste with The Lucky One
Czech Republic – Benny Cristo with Omaga
Greece – Stefania with Last Dance
Austria – Vincent Bueno with Amen
Poland – RAFAL with The Ride
Moldova – Natalia Gordienko with SUGAR
Iceland – Daði og Gagnamagnið with 10 Years
Serbia – Hurricane with Loco Loco
Georgia – Tornike Kipiani with You
Albania – Anxhela Peristeri with Karma
Portugal – The Black Mamba with Love Is On My Side
Bulgaria – VICTORIA with Growing Up Is Getting Old
Finland – Blind Channel with Dark Side
Latvia – Samanta Tīna with The Moon Is Rising
Switzerland – Gjon's Tears with Tout l'Univers
Denmark – Fyr Og Flamme with Øve Os På Hinanden
Source: BBC News