Efforts continue in Greece as firefighters face another high-risk day on Tuesday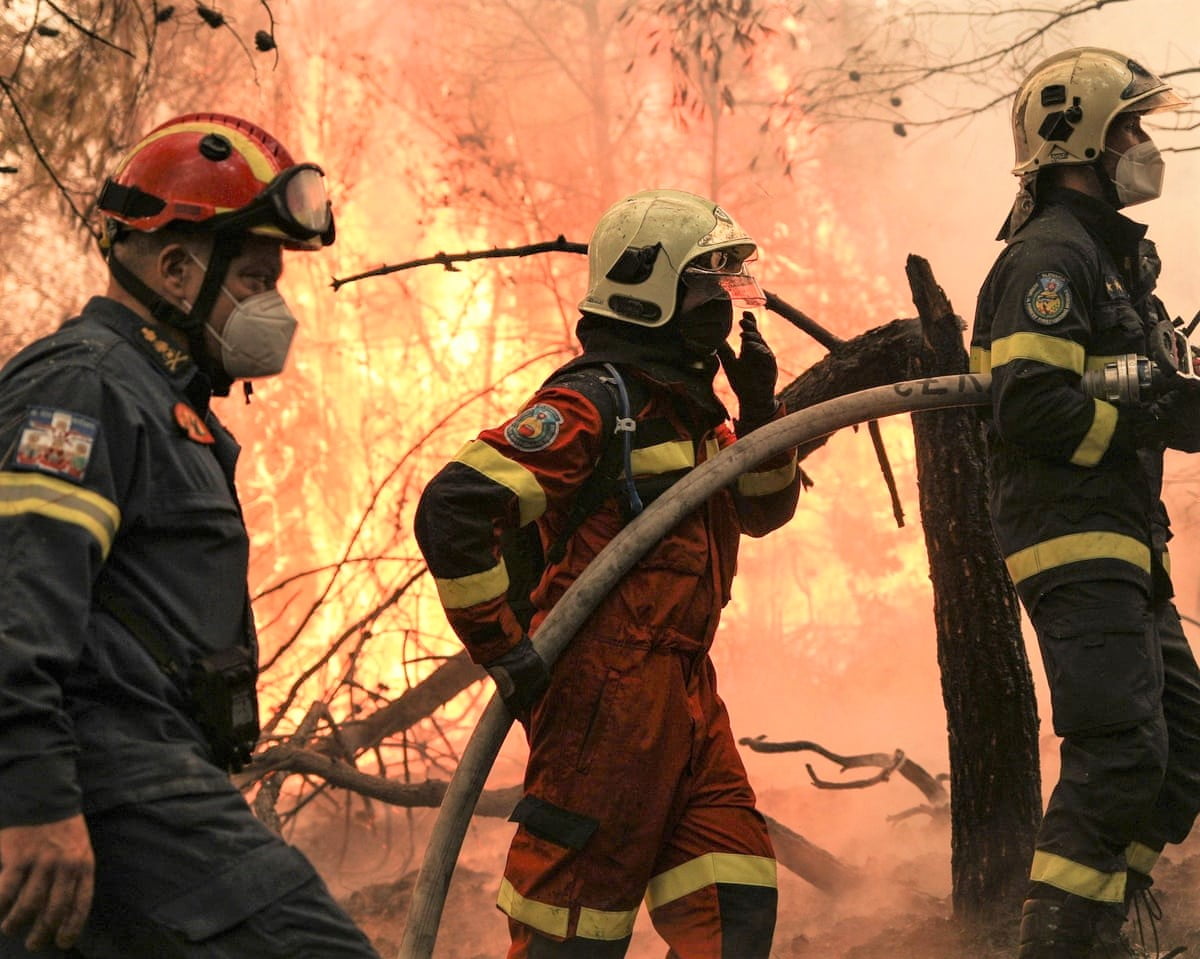 Of a total of 45 wildfires that broke out in Greece on Monday, and the 96 that firefighters dealt with the same day, the largest are those of Villia and Keratea, in western and eastern Attica respectively.
Civil Protection Minister Michalis Chrisochoidis provided details on them at a live briefing on Monday evening.
Meanwhile, the update on major fire fronts are as follows:
– On the mountain of Parnitha, where the Varybobi fire broke out on August 3, firefighters were securing the perimeter of the fire, with the help of volunteers, water trucks and heavy local machinery.
– In northern Evia, devastated by wildfires, efforts are continuing to put out fires with ground forces and volunteers, with local government machinery and water trucks.
– Firefighters are putting out fires in the area of Ancient Olympia (Ilia) and Gortynia (Arcadia) in the Peloponnese. They are assisted by 40 Austrian firefighters and 13 of their trucks, besides volunteers and local heavy machinery.
Because of an increased danger of fire in much of Greece forecast on Tuesday, all firefighter divisions and services remain on alert, while air patrolling and mixed ground patrols by the Fire Brigade, the Greek police and the army are ongoing.
Source: amna.gr