Copernicus: Rain reached 800 mm in some areas of Greece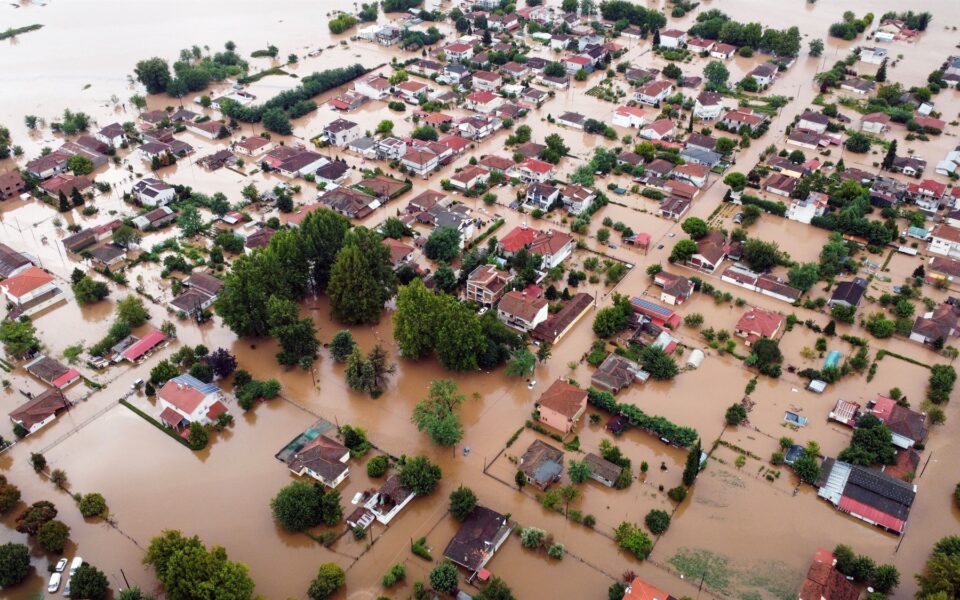 Some areas of Greece received up to 800 millimeters of rain in recent days, more than is usually recorded in a whole year, according to a post by the European Copernicus system on the X platform on Saturday.
Meanwhile, according to the National Observatory of Athens' first estimates, the rainfall brought by the Daniel storm between September 4 and 9 exceeded that of Mediterranean cyclone Ianos in 2020.
Christos Zerefos, emeritus professor of atmospheric physics and member of the Committee on Climate Change, said that due to climate change, storm Daniel had the specifications of a minor cyclone three times stronger than Ianos.
"The climate crisis started in Greece in the 80s, but we didn't realise it then. In that decade, the great heat waves began," he he told Skai TV, noting that in 2023 "we lost the rains and snows of winter and in the summer we had the hottest July and August on record."
Source: ekathimerini.com