Celebration of Divine Liturgy at Church of St Eleftherios Leyton, London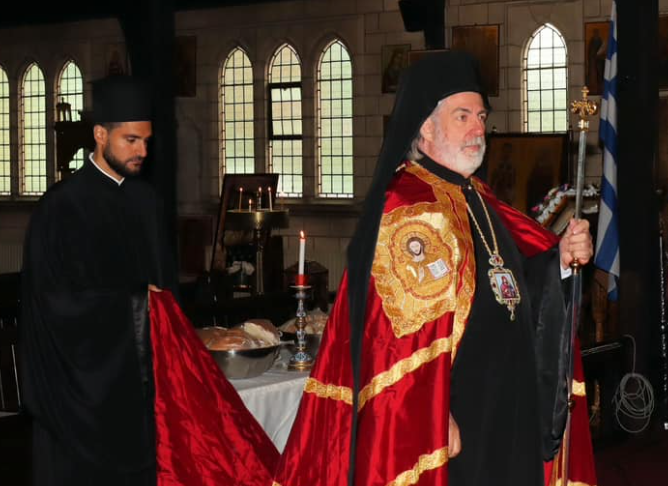 On Sunday, 13th August 2023, His Eminence Archbishop Nikitas of Thyateira and Great Britain officiated over Matins and celebrated the Divine Liturgy at the Church of Saint Eleftherios Leyton in London.
In attendance were the Very Rev. Archimandrite Philotheos Mavrakis, Priest-in-Charge of the Parish, the Rev. Protopresbyter Dr. Athanasios Gkikas, the Rev. Oeconomos Stylianos Savva and the Rev. Archdeacon Dr George Tsourous.
Following the Liturgy, the Archbishop presided over the Annual Memorial of Archon Neoklis (Akis) Ioannides. Family members and friends from the Community were also present for this poignant memorial.
The Archbishop spoke warmly of the late Archon Ioannides, highlighting his many years of devoted service to the Archdiocese and also expressed his gratitude to Fr Filotheos and the Parish for their commendable efforts and dedication.
More photos: Alexios Gennaris