Bishop of Nazianzos at the Ecumenical gathering organised at St Vartan Armenian Cathedral in NY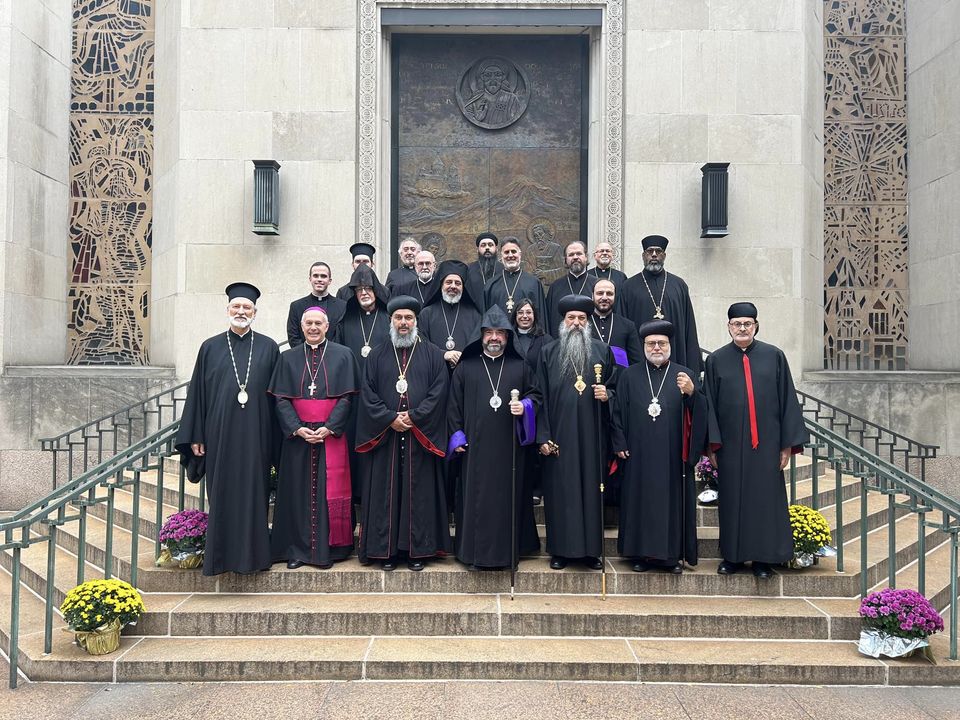 On Tuesday, 17 October 2023, His Grace Bishop Athenagoras of Nazianzos represented Archbishop Elpidophoros of America at the Ecumenical gathering organised at Saint Vartan Armenian Cathedral, in New York City, in honor of the newly consecrated primate of the Diocese of the Armenian Church (Eastern), Bishop Mesrop Parsamyan. On October 8, 2023, he was consecrated as a bishop by the hand of Catholicos Karekin II, at Holy Etchmiadzin.
Bishop Athenagoras participated in the encounter with other ecumenical hierarchs and clergymen from the Oriental and Eastern Orthodox Churches, the Catholic Archdiocese of New York, and the Episcopal Church of New York. He was also accompanied by Rev. Protopresbyter Nicolas Kazarian, director of the Inter-Orthodox, Ecumenical and Inter-faith Department.
More photos: GOARCH