Australian Cabinet backs QR-code vaccine certificates for travel amid party room disagreement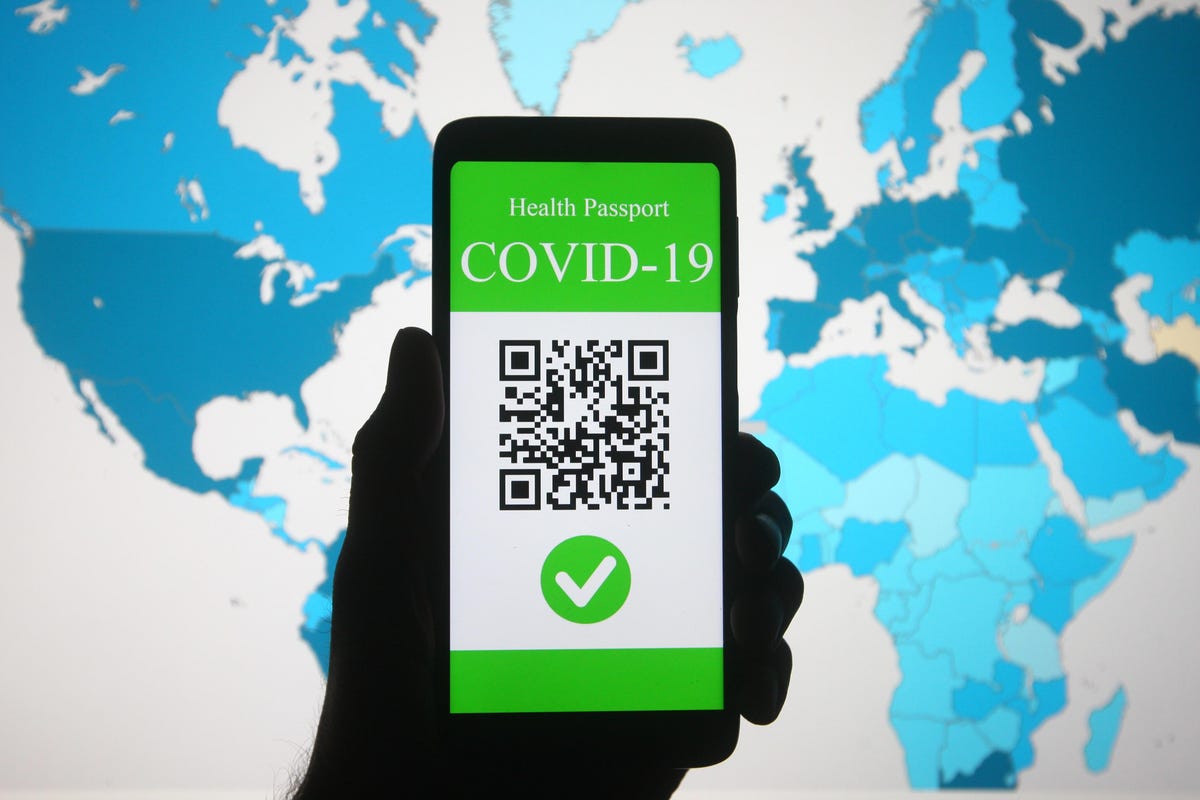 Australians will use a QR-code vaccine certificate for international travel under a multimillion-dollar federal government plan to reopen the borders, but the Coalition is in disagreement over whether to extend the requirement to domestic travel.
The Sydney Morning Herald and The Age can reveal the government's expenditure review committee of cabinet last week backed a proposal for vaccination certificates, which would lead to quarantine-free international travel. It would involve linking people's vaccination status on their MyGov accounts – a secure online portal that stores Australians' personal information – with new digital vaccination certificates and border declarations.
Prime Minister Scott Morrison is pushing for the use of the certificates domestically on the basis it will encourage more Australians to get vaccinated faster under national cabinet's planned four-phase reopening of the country. Mr Morrison on Tuesday released new Doherty Institute modelling that supported an end to lockdowns once national vaccine rates hit 80 per cent of the eligible population.
But the issue remains contentious within the Coalition party room, with several MPs from within its conservative ranks voicing their opposition against any mandatory system. Several more MPs are prepared to support the system for both international and domestic travel but want it ruled out for supermarkets and other essential activities.
Proof of vaccination or negative COVID tests vary from country to country, however, Britain and France have pushed ahead with plans to extend them to large-scale sporting events, nightclubs and major tourist attractions.
A senior Coalition figure, speaking on the condition of anonymity because they are bound by cabinet-in-confidence, said the government was seeking a practical way through because of a realisation the proposal could be met with significant levels of opposition.
Under the plan submitted by Employment Minister Stuart Robert, Foreign Minister Marise Payne, Health Minister Greg Hunt and Home Affairs Minister Karen Andrews to the expenditure review committee last Wednesday, Australians would be able to get their vaccine certificates through MyGov. It would be in the form of a QR code and could either be printed out or put into a digital wallet on an electronic device.
The international vaccine certificates, which the government aims to roll out by October, would use a technology promoted by the International Civil Aviation Organisation called a Visible Digital Seal.
This will be aided by a deal Services Australia has reached with Apple and Google to allow digital wallets on both iPhone and Android devices to show Australians' COVID-19 vaccination records from their MyGov accounts.
Qantas last week confirmed it would roll out a digital health pass for international flights, which will confirm passengers have clearance to fly. The airline said many countries now required either proof of vaccination or a negative test result in order to enter without undergoing quarantine. These include Britain, the United States and Canada.
Federal Tourism Minister Dan Tehan has previously flagged an intention to see a vaccine passport system in Australia for domestic travel, but industry sources said there was doubt any airline would be able to efficiently implement a domestic system.
Mr Tehan said as the vaccine rollout progressed the vaccine certificates were "something that obviously the government, business [and] event organisers" are going to look at. "Ultimately, in the end, it's the best way to keep our community safe and that's what the plan is."
The vaccine certificates, which are being developed by Services Australia and the Department of Foreign Affairs and Trade, would also link with a new technology being developed by the Department of Home Affairs called the Digital Passenger Declaration, which will allow for the collection of health information. The government is still trying to work out how to link the three services.
While DFAT is the department that issues passports, it has no legal basis for collecting Australians' vaccination status under the Australian Passports Act, which may mean the data has to be stored by other agencies such as Services Australia or Home Affairs.
Some Coalition MPs – including Nationals MP George Christensen, and Liberal senators Alex Antic, Gerard Rennick and Eric Abetz – have spoken out about any move to require vaccine certificates for domestic travel. Mr Christensen, who also opposes vaccine passports for international travel, voiced his opposition to the move at the Coalition joint party room meeting on Tuesday morning.
Senator Antic said he did not have a problem with requiring vaccination certificates for international travel, but he was "concerned that a domestic COVID vaccine passport will lead to discrimination against Australians and create a two-tiered society".
"Australians should not be denied access to services on the basis of their willingness to undergo a medical procedure," he said. "This is an incredibly slippery slope and may well set a precedent for further discrimination in the future."
Senior government sources confirmed Australia is currently negotiating with a number of countries on establishing two-way travel bubbles for the vaccine certificates. While vaccines approved by the Therapeutic Goods Administration will automatically be part of the vaccine certificates, the government is yet to decide whether to allow for other vaccines such China's Sinovac and Sinopharm and the Russian Sputnik V.