Australia: Why coral bleaching is like a bushfire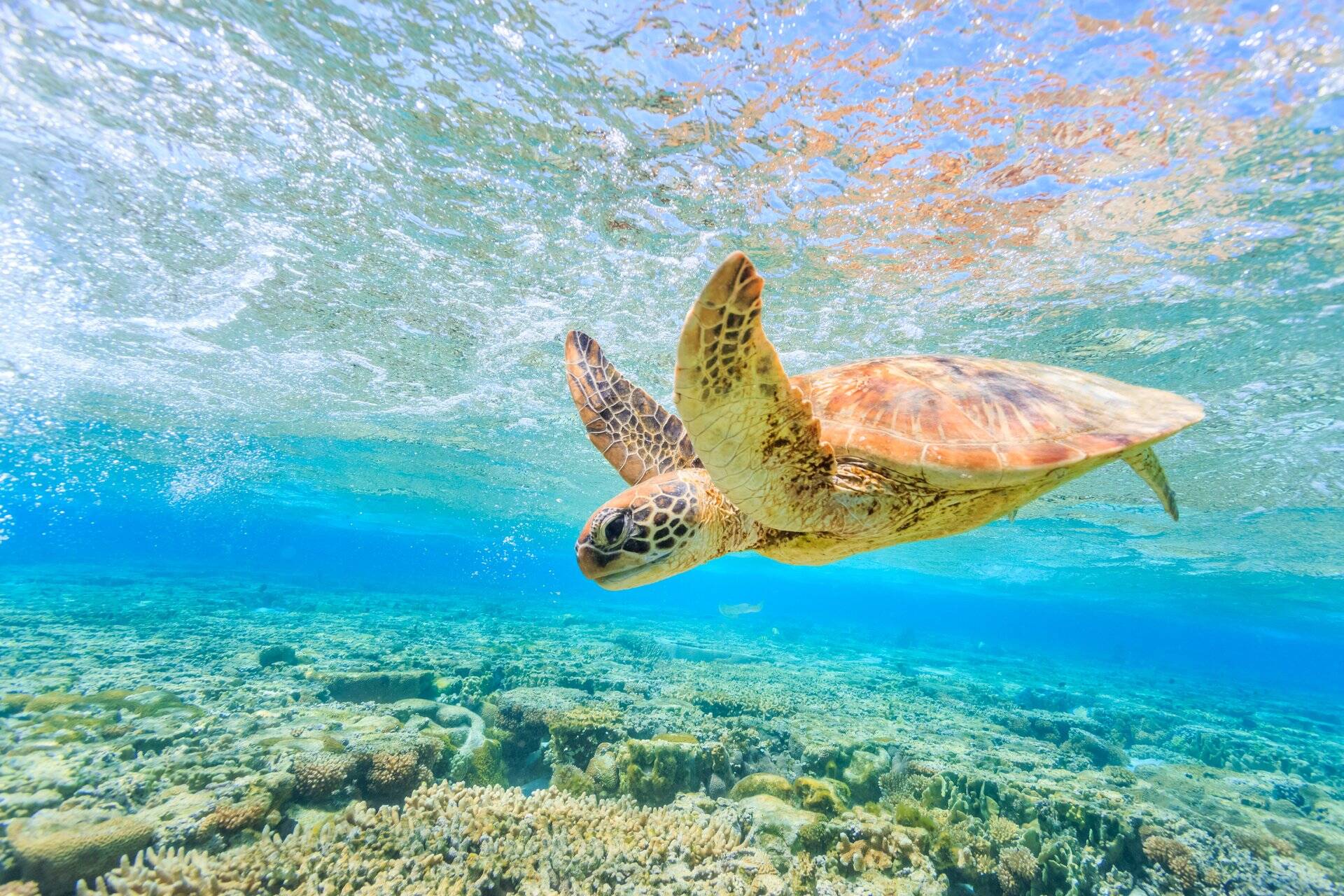 The damage to coral reefs from bleaching during marine heatwaves is similar to that wrought on forests during bushfires – animal habitat is destroyed and the diversity of wildlife so highly prized in these ecosystems is lost.
The Great Barrier Reef suffered severe bleaching in 2016, 2017 and 2020. But Australia's tropical marine research agency this week reported significant regrowth in corals across the reef.
The signs of recovery found by the Australian Institute of Marine Science (AIMS) have been welcomed by scientists. But they warn climate change is increasing the frequency of bleaching events, just as it is making severe bushfires more common.
An article by CSIRO scientists Trevor Booth and Paul Muir last year, The Climate Change Impacts on Australia's Eucalypt and Coral Species article, noted reef and forest ecosystems faced a common threat in global warming.
"Despite obvious differences, eucalypt trees and reef corals share some similarities in biology and ecology, particularly in relation to climate change impacts and adaptation," the article said.
Australian forests have adapted to bounce back from bushfires. Reefs can also recover from natural disturbances that destroy corals, notably cyclones.
But global warming is increasing the rate of severe forest fires and mass coral bleaching.
Corals such as those in the Porites genus put down growth rings like a tree, recording environmental conditions going back hundreds of years. They show mass coral bleaching events such as those seen in recent years didn't occur before the 1980s.
Now bleaching happens every six years on average. Only some species are regrowing effectively, including many of the Acropora genus such as table and staghorn branching corals.
The summer of 2020-21 was relatively mild and, with four years passing since the last mass bleaching event, AIMS reported 39 per cent hard coral coverage over southern reefs, 26 per cent in the central reefs and 27 per cent in the north.
But the strong regrowth was "largely due to increases in fast-growing Acropora", AIMS found. Many other corals, like the massive boulder corals of the Porites genus, take decades to regrow.
James Cook University associate professor Scott Heron said bleaching was a major challenge to the health of slower-growing corals that typically formed the "foundational reef structure".
"The opportunity for the reef to bounce back will be diminished because we're not getting enough time between bleaching events," Professor Heron said.
The Centre of Excellence for Coral Studies published findings in October that the number of corals across the Great Barrier Reef had halved in the past 20 years, and the reduction in coverage and diversity of corals had shrunk crucial habitat for marine species that comprised the reef's vibrant marine life.
Increasingly frequent bleaching of corals risked "cascading effects on community composition and ecosystem functioning", the centre's report said.
Adjunct Associate Professor at Curtin University and fire behaviour scientist Phil Zylstra said both severe and widespread bushfires had become more frequent under global warming, and, accelerated by the high flammability of regrowth, continued warming "could push ecosystems towards collapse".
"If you get a more frequent return of bushfires you tend to exhaust the capacity for the vegetation to recover," Dr Zylstra said.
"Large-area fires can have a very pronounced impact on wildlife and flora because they can remove the refuge areas that plants and animals need in order to recolonise."
Source: SMH