Athens tourism's record year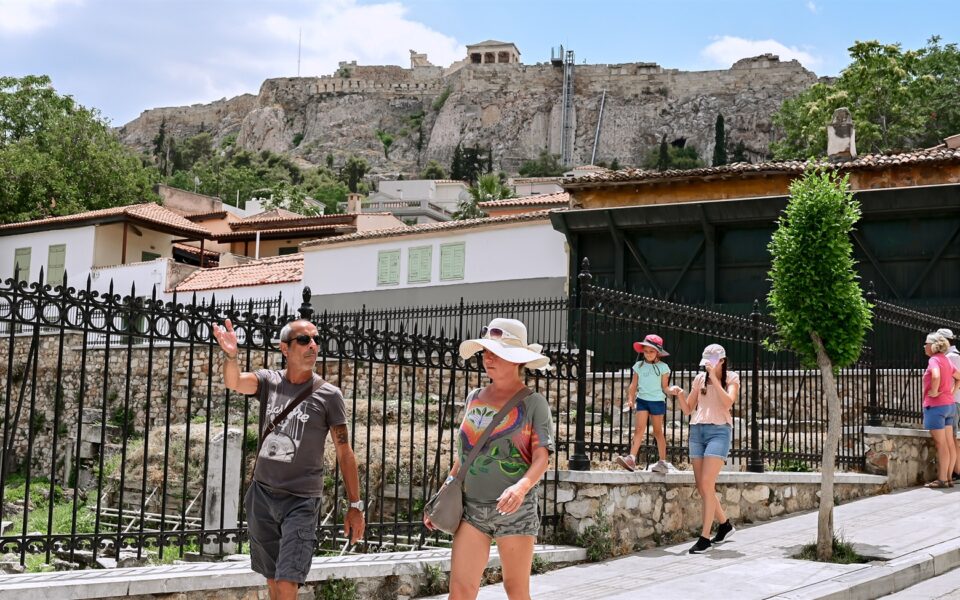 Athens is the champion of Greek tourism this year, with international arrivals so far 9% higher than in 2019, when the highest ever performance was recorded to date.
According to information made available to Kathimerini, the picture is expected to improve further as airlines' seat availability on flights to Athens in November and December is respectively 10% and 20% higher compared to last year and more than 10% higher compared to 2019.
The capital has become a destination in itself, as is evident from the tens of thousands of tourists on the streets of Athens and the beaches of Attica. Direct access to a well-developed coastline with appropriate infrastructure as well as the increase in hotels in recent years, combined with the increase in the availability of short-term rentals, have contributed to this.
Primarily, however, Athens remains competitively priced compared to other Mediterranean capitals such as Rome, leading hoteliers in the center of Athens and on the Athenian Riviera explain. In other words, the cost per night remains lower despite its average 30% increase compared to 2019 and the 100% or more increase at five-star hotels.
Passenger traffic at Athens International Airport reached 3 million visitors in September this year, up 16.3% compared to 2022 levels, but also up 11.8% compared to the pre-pandemic year 2019. Domestic and international passenger traffic exceeded 2022 levels by 14.6% and 17.2% respectively. Compared to 2019, domestic and international passengers increased by 16.3% and 9.9% respectively.
In total, during the first nine months of the year, passenger traffic at Eleftherios Venizelos Airport amounted to 21.68 million, 25.7% higher than 2022, but also 8.6% higher than 2019.
Specifically, both domestic and international passenger traffic have exceeded 2022 levels – by 20.3% and 28.3% respectively – while also showing an increase compared to 2019 – by 11.3% and 7.3% respectively.
Source: ekathimerini.com