An academic agreement was signed between CEMES and Volyn Orthodox Theological Academy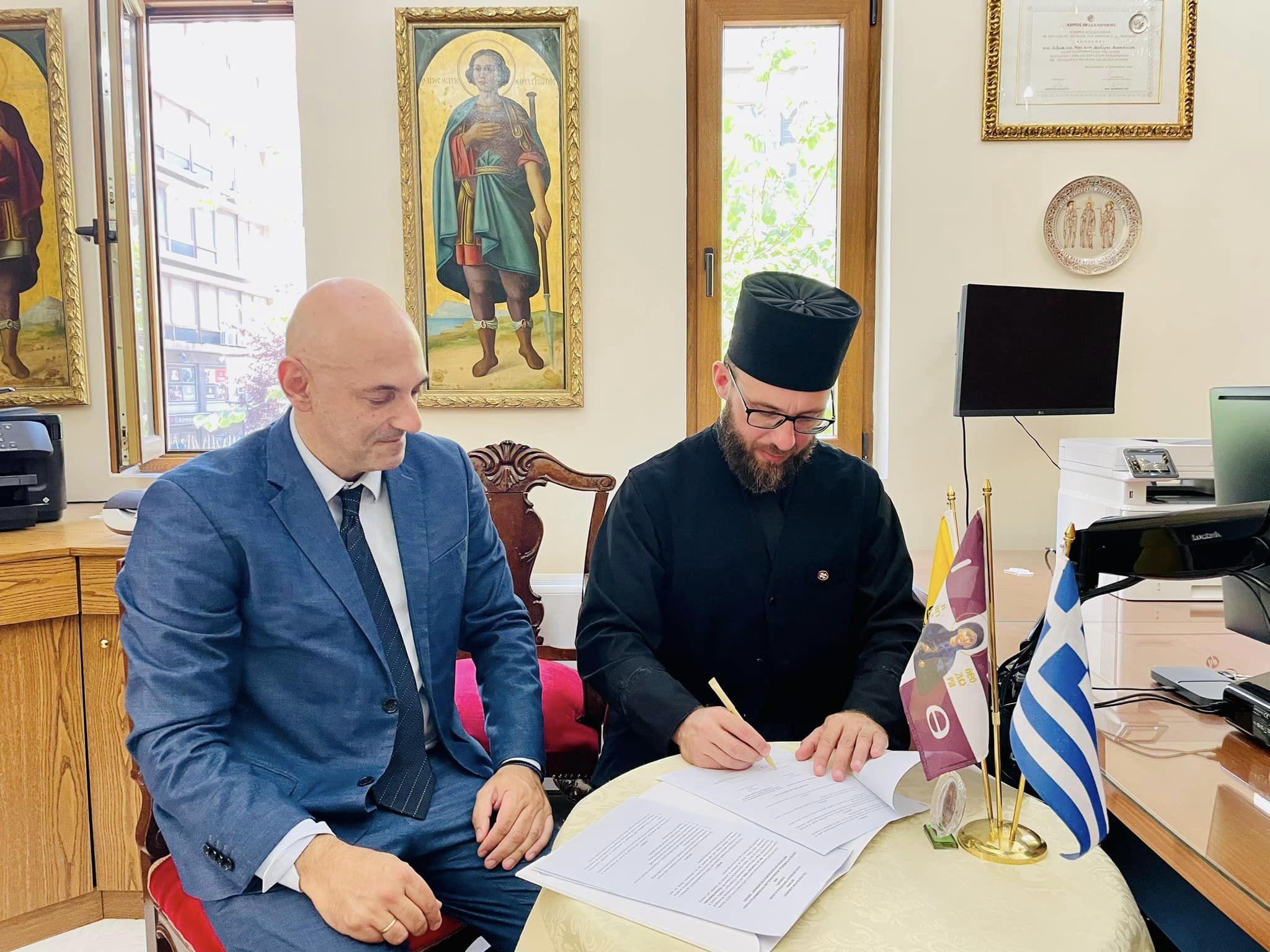 Another promising academic agreement was signed yesterday the 27th of June 2023 at 10:00 am in CEMES offices at the monastery of Agia Theodora where the President of CEMES ( Centre of Ecumenical Missiological and Environmental Studies ), Professor Nikolaos Dimitriadis welcomed the Rector of Volyn Orthodox Theological Academy, Professor Volodymyr Vakin. The two parties have signed an agreement with the intention to establish a scientific and research cooperation in areas of mutual interest.
After a really interesting discussion in front of the boardwalk of Thessaloniki the Rector of Volyn Orthodox Theological Academy honoured Professor Dimitriadis with the Cross that symbolises the 225 anniversary of the foundation of the Academy.
Special mention was made of Professor Petros Vassiliadis's contribution to Volyn's Academy publications and works and his general contribution to theology.
More photos:
Source: orthodoxtimes.com