Ηigh alert against unfolding forest fire at Zeria, Achaia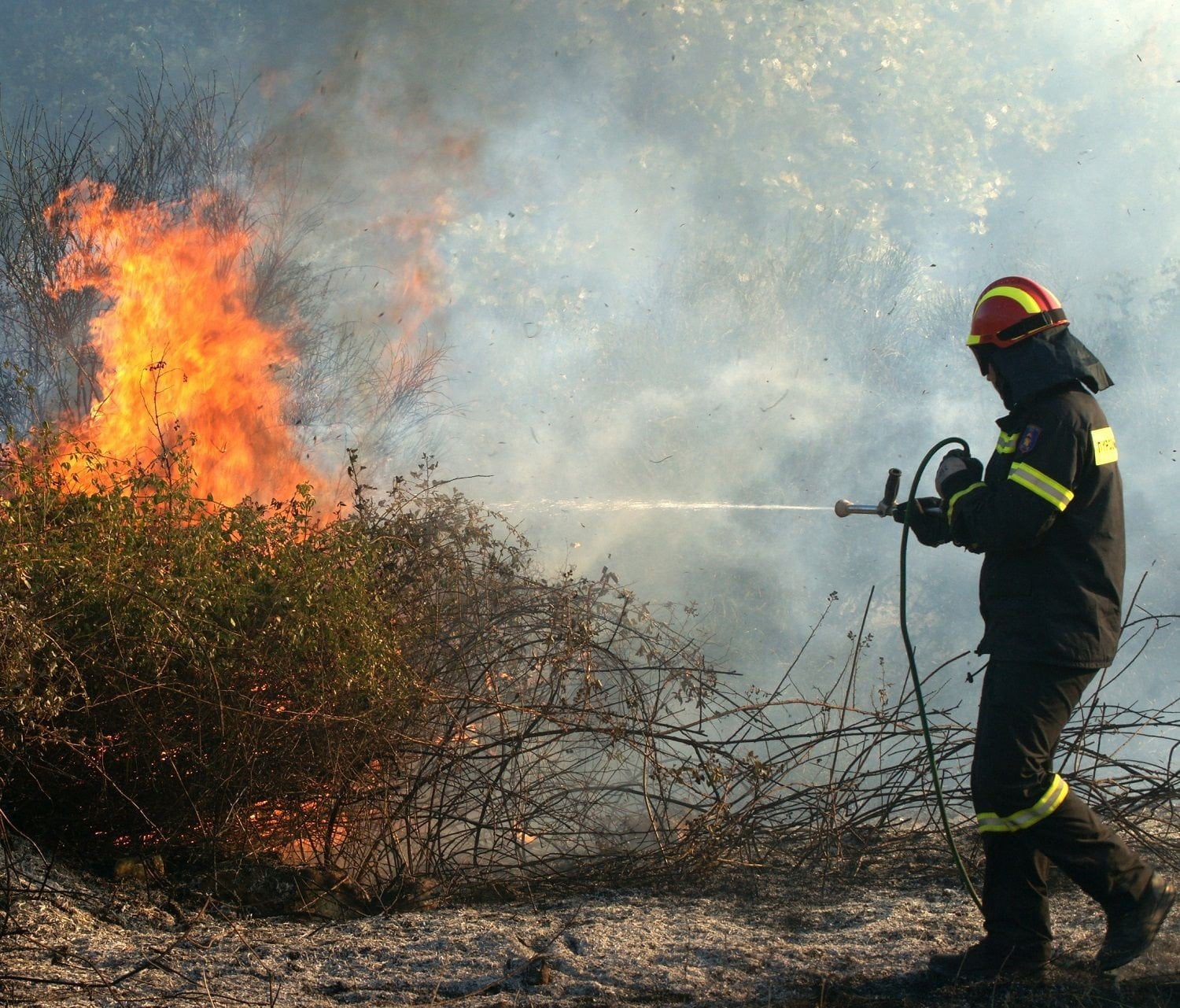 The university hospitals in the cities of Patras, Aegio and Rio have been put in high alert by order of Health Minister Vassilis Kikilias, as has the National Emergency Response Ambulance Center (EKAV) against the unfolding forest fire at Zeria, Achaia, northwestern Peloponnese, it was reported on Saturday.
The European Emergency number 112 has also been activated for the broader area affected by the fire.
Residents in four housing communities have been ordered to evacuate for precautionary reasons and told to make their way to the city of Aegio: Achaia, Zeria, Kamara and Labiri, said the Fire Brigade.
Traffic on the old Patras-Corinth national highway has been closed off between Drepano and Selianitika and between Drepano and Loggos on the new Patras-Corinth national highway.
Traffic on the Rio-Antirrio suspension bridge in the direction to the city of Patras was closed off due to the fire at Zeria, the Police reported late afternoon on Saturday.
Drivers heading to Athens should take the Nafpaktos-Itea national highway, the Police added.
The Fire Brigade ordered the removal of residents in the coastal community of Loggos at Aegialia, at 17:30 on Saturday, due to the fire at Zeria, which is spreading to coastal communities.
According to the same order, 20 guests at a hotel in Loggos will also be safely removed on Coast Guard vessels.
Some 15 people have so far been safely transferred away from the coastal area of Bouka in Kamara to the port of Aegion by the Coast Guard.
Police is also trying to safely remove car drivers who are stuck in the coastal areas of Labiri and Kamara.
Meanwhile, some 100 children were evacuated at a summer camp in the coastal town of Panagopoula, for precautionary reasons.
Some 95 firefighters, 33 fire engines and 4 ground teams were battling the blaze, assisted by 4 water-dowsing aircraft and several helicopters.
Source: amna.gr