Wildfire near Alexandroupoli rages for third day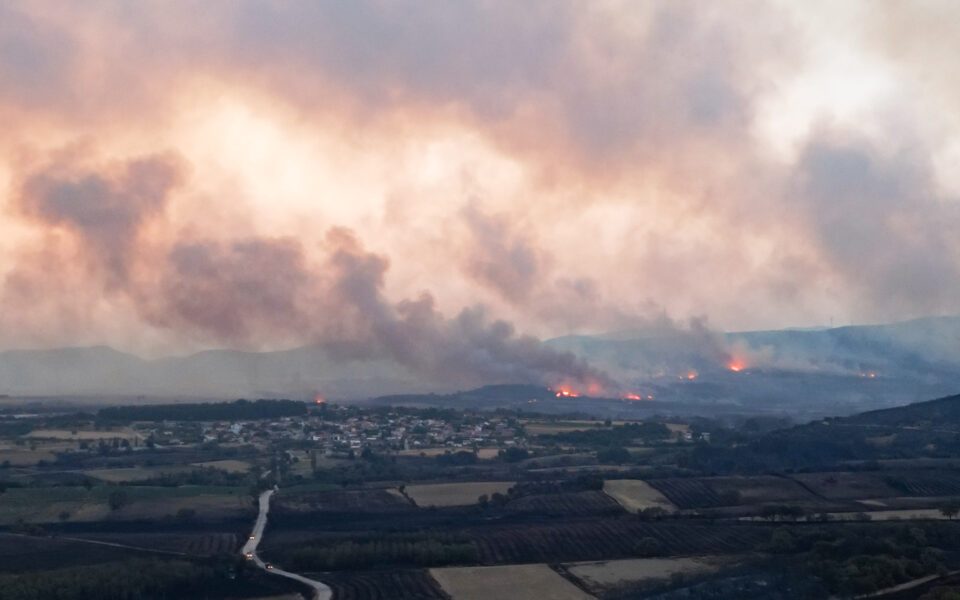 A wildfire continues to rage unchecked for the third consecutive day near the town of Alexandroupoli in northeastern Greece.
On Monday, firefighting crews were engaged in a battle to halt the fire's progression toward the Dadia National Park, which endured substantial damage from wildfires last year.
In total, 12 communities have been evacuated, and civil protection authorities issued an SMS alert on Sunday, urging residents to remain indoors due to the pervasive smoke. The area has been officially declared in a state of emergency.
During Sunday afternoon, the winds intensified once again, heightening the risk for the residents of Doriko. The flames encroached upon the yards of the first houses, prompting a determined effort to repel the fire and safeguard their properties.
Source: ekathimerini.com