(VIDEO) The Ecumenical Prayer Service in Rome with the presence of Ecumenical Patriarch Bartholomew
His All-Holiness Ecumenical Patriarch Bartholomew, Pope Francis, the Archbishop of Canterbury Justin Welby, and other leading religious leaders took part in an "Ecumenical Night of Prayer" on Saturday, 30 September 2023, in St. Peter's Square in Rome. The service took place on the initiative of, among others, the well-known French monastic community of Taizé. At the same time, more than three thousand youth, who arrived in the Italian capital from all over the world, took part in the Prayer.
As the Taizé community emphasised "this meeting, which takes place in Rome and simultaneously in other parts of the world, focuses on a simple ceremony, to listen to the word of the Lord, with a long moment of silence and prayer for peace" .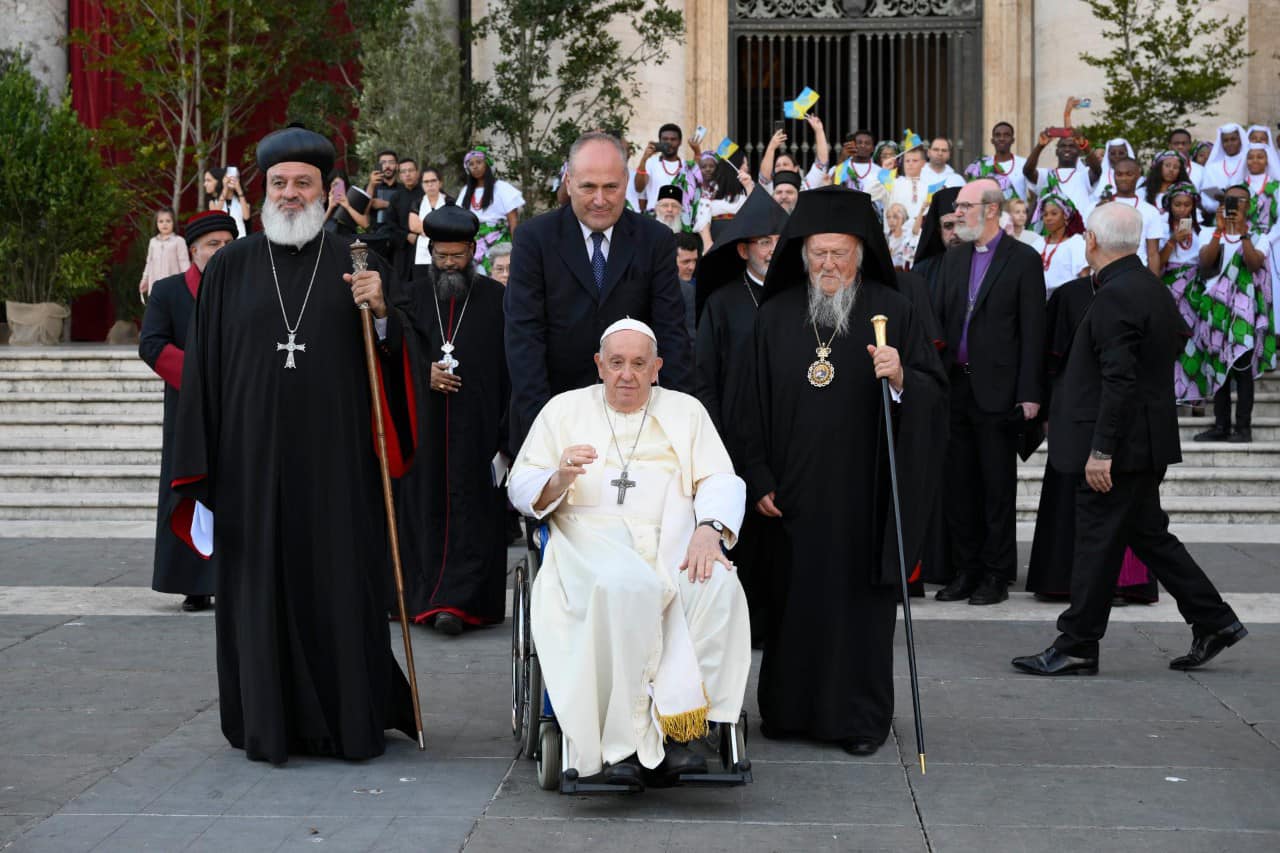 According to the organisers, "the preparation of the night was a real exercise in coming together, with the desire to take part by many church partners. Over fifty different denominations were represented, who worked together, in close cooperation with the competent sectors of the Catholic Church."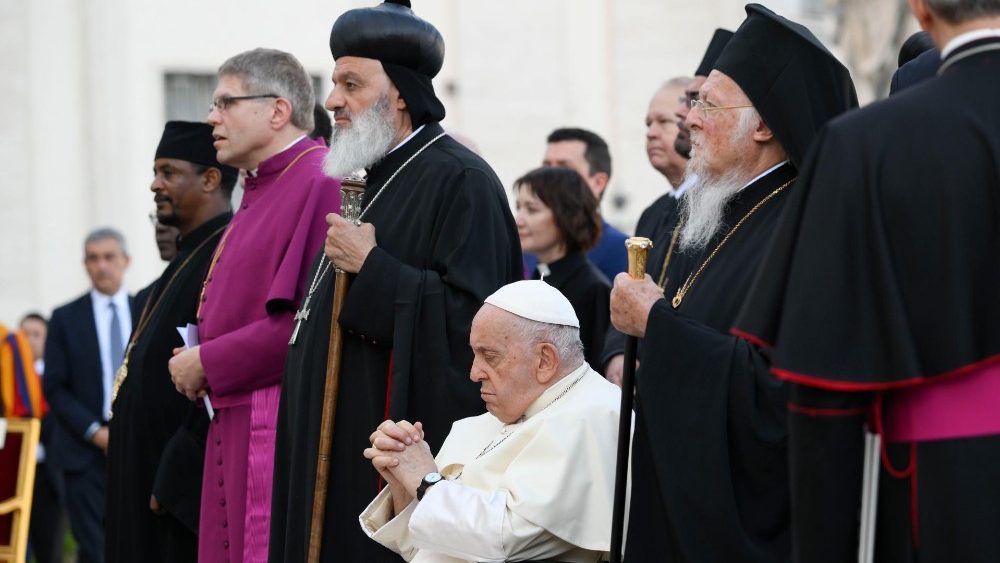 Today, Sunday 1 October 2023, The Ecumenical Patriarch will officiate at the Divine Liturgy at the Orthodox Church of Saint Theodore of Tyre, at the Palatine Hill of Rome, the eternal city.