Australia
Victoria to scrap international quarantine as Melbourne emerges from sixth lockdown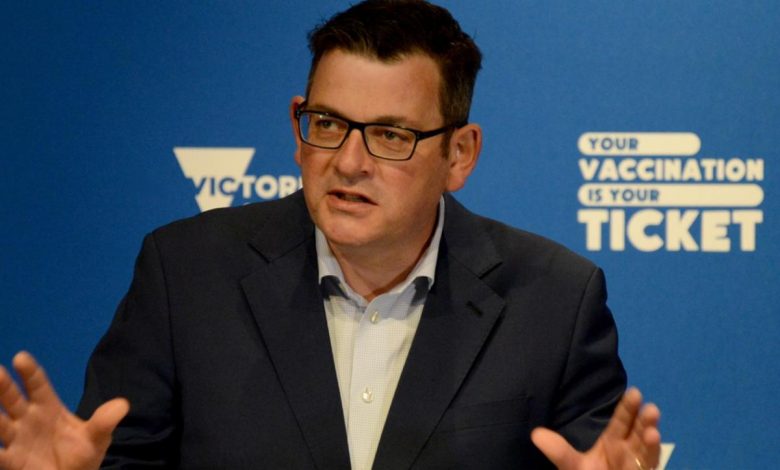 Victoria has announced it is scrapping quarantine requirements for fully vaccinated Australians arriving from overseas, bringing the state into line with New South Wales, as Melbourne and Mildura emerge from lockdown.
Premier Daniel Andrews on Friday announced that from 1 November, double-dosed arrivals entering the state from overseas will not need to quarantine or isolate, providing they were tested for COVID-19 before their flight and are tested within 24 hours of arriving home.
"This means that we will reduce our hotel quarantine program down to just a handful of hotels," he told reporters.
Children aged under 12 and those with a medical exemption will also not be required to quarantine.
"If you've got a medical condition and you can't be vaccinated then the fully vaccinated settings apply to you," Mr Andrews said. "So, children will be able to go home with their parents. There's no quarantine."
Victoria reported 2,189 new locally acquired COVID-19 cases in the 24 hours to midnight Thursday and a further 16 deaths.
The new infections, from 77,036 tests, take the total number of active cases across the state to 23,230.
As of Friday, people in Melbourne can now leave their homes for any reason and travel anywhere within the metropolitan area.
The curfew has been scrapped, home gatherings of up to 10 are allowed, and hairdressers, beauticians and hospitality businesses can reopen for the fully vaccinated.
The regional town of Mildura also exited its lockdown at midnight Thursday, a day earlier than planned.
Victoria reached its 70 per cent double-dose vaccination target on Wednesday.
The state is on track to get to 80 per cent double-dosed by 30 October, a week ahead of the original 5 November estimate.
At that point, Melburnians will be able to travel to regional Victoria, masks will no longer be required outdoors, retail and gyms reopen and up to 150 fully vaccinated patrons can be inside venues.
Mr Andrews on Friday said a surge in vaccination rates was the reason Melbourne was able to leave lockdown again.
"Today is a day to say thank you to more than 5.1 million Victorians who've had at least one dose and the now more than 70 per cent of Victorians who've had both," he said.
"We do have to finish this job off … these vaccines work."
Melbourne is considered the most locked-down city in the world, having endured a total of 263 days under stay-at-home orders since March 2020. The latest lockdown – the state's sixth – went for 77 days.
Mr Andrews asked the public to be patient with hospitality staff as they navigate the new vaccinated economy.
"There's bound to be a few issues here with check-ins and queuing and those sorts of things. They're pleased to be open. They're pleased to be running safe venues," he said.
"We all just need to be patient and make sure that we acknowledge that they're doing some things for the very first time."
Chief Health Officer Professor Brett Sutton said Victorians must continue to act in a COVID-safe manner even as vaccination rates accelerate.
"Getting vaccinated doesn't mean that you're absolutely guaranteed not to get the virus. You can get mild illness and you can pass it on," he said. "Checking in, wearing a mask will be really important, and on days like today, opening every door and window in sight to let that fresh air through."
He also stressed the importance of looking after at-risk populations as the state reopens.
"We don't want to leave anyone behind. We will reach out you, but please reach back out to us by taking those opportunities to get vaccinated."
Source: sbs.com.au