Victoria records 19 new local cases of COVID-19 as exposure sites rise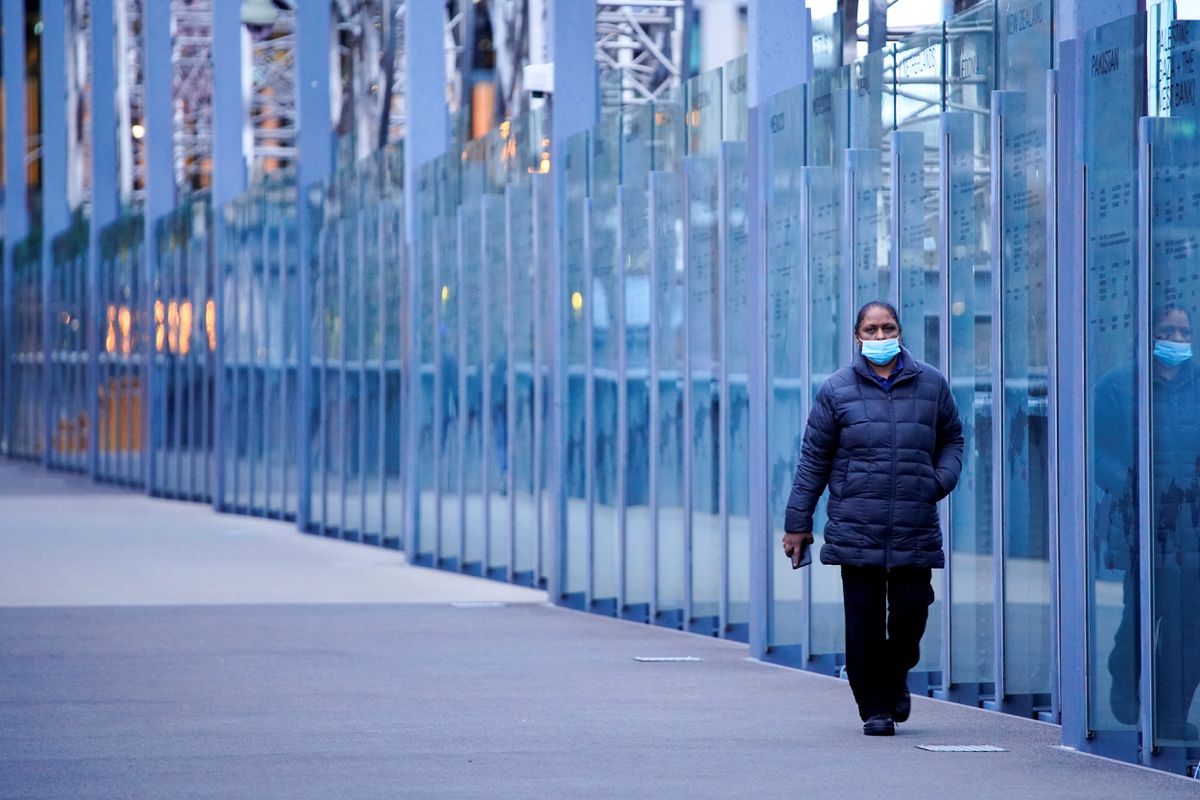 Victoria has recorded 19 new local cases of coronavirus as new sites at popular tourist spot Phillip Island, a Richmond gym and a Docklands office building swelled the state government's list of high-risk exposure sites to 165.
All are linked to the current outbreaks and 18 of the 19 positive cases were infectious in the community for an average of 1.7 days. Health Minister Martin Foley told reporters on Saturday morning that the results were a "vindication for the going hard and going early strategy".
"There has been an average of less than two infectious days in the community, and that measure is really important because it shows the value of going hard and going early to make sure that we get our arms around this as quickly as possible," he said.
"This lockdown was needed."
One of the cases – a household contact of the man who caught COVID-19 at the Coles in the City of Hume – was in isolation for their entire infectious period.
Two of the cases included in Saturday's figures are teachers from Bacchus Marsh Grammar, which was revealed on Friday afternoon. Another two people connected to Trinity Grammar boys' school have also tested positive and are also expected to be included in Saturday's numbers.
Testing numbers were high, with 47,606 test results processed.
More than 10 exposure sites were identified near popular Victorian holiday destination Phillip Island between Monday and Thursday, including in the localities of San Remo, Cowes and Newhaven.
The ground floor of the main building in the North Pier Hotel in Cowes has been declared a tier-1 exposure site between 7.22pm to 10.47pm on Monday. Visitors to the pub during those times must isolate for 14 days and get a COVID-19 test.
The Phillip Island Chocolate Factory, the Phillip Island Bakery and The Nobbies are among the tourist drawcards identified as tier-2 exposure sites by the Department of Health.
Tower 4 of Collins Square in Docklands has been named a tier-1 exposure site for Level 19 on Tuesday between 8.15am and 5.30pm, Wednesday between 9am and 6.30pm, and on Thursday between 10.50am and 3.15pm.
The end of trip facilities in car park 1 at 727 Collins Street were also identified as a tier-1 site on Tuesday at 7.55am to 8.30am and on Thursday between 7.50am to 8.30am.
Richmond's F45 gym is a tier-1 exposure site on Wednesday from 6.50am to 8.05am and again on Thursday from 6.35am to 8.05am.
The new cases comes after experts say that those on "specified worker" permits from the Victorian government should be tested before they enter the state, in order to add an extra layer of protection.
The construction sector is one of the industries whose employees are being granted the permits, which allow workers entering Victoria from red zones such as Sydney to leave quarantine to shop for food and medical supplies.
Deakin University's chair in epidemiology, Catherine Bennett, called the more lenient rules "a preventable risk", saying she could not understand why those workers were treated differently to other red zone arrivals.
A Health Department spokesperson said there are arrangements in place to allow border crossings for "workers carrying out jobs that keep Victoria's economy going".
"These permits come with strict obligations and if these are broken, significant penalties may apply."
Removalists or delivery drivers who have been in a red zone — as Sydney currently is — in the past 14 days can no longer enter Victoria.
One of the Melbourne outbreaks started with three removalists from western Sydney who worked at a Maribyrnong apartment building and broke the rules of their freight worker permits by not wearing masks.
Ten new locally acquired cases were announced in Friday's official numbers, including four cases revealed on Thursday.
There were 19,237 vaccines administered on Friday.
Source: smh.com.au