UTS HELLENIC: presents a talk on the occasion of the 100 yesrs from the Asia Minor Catastrophe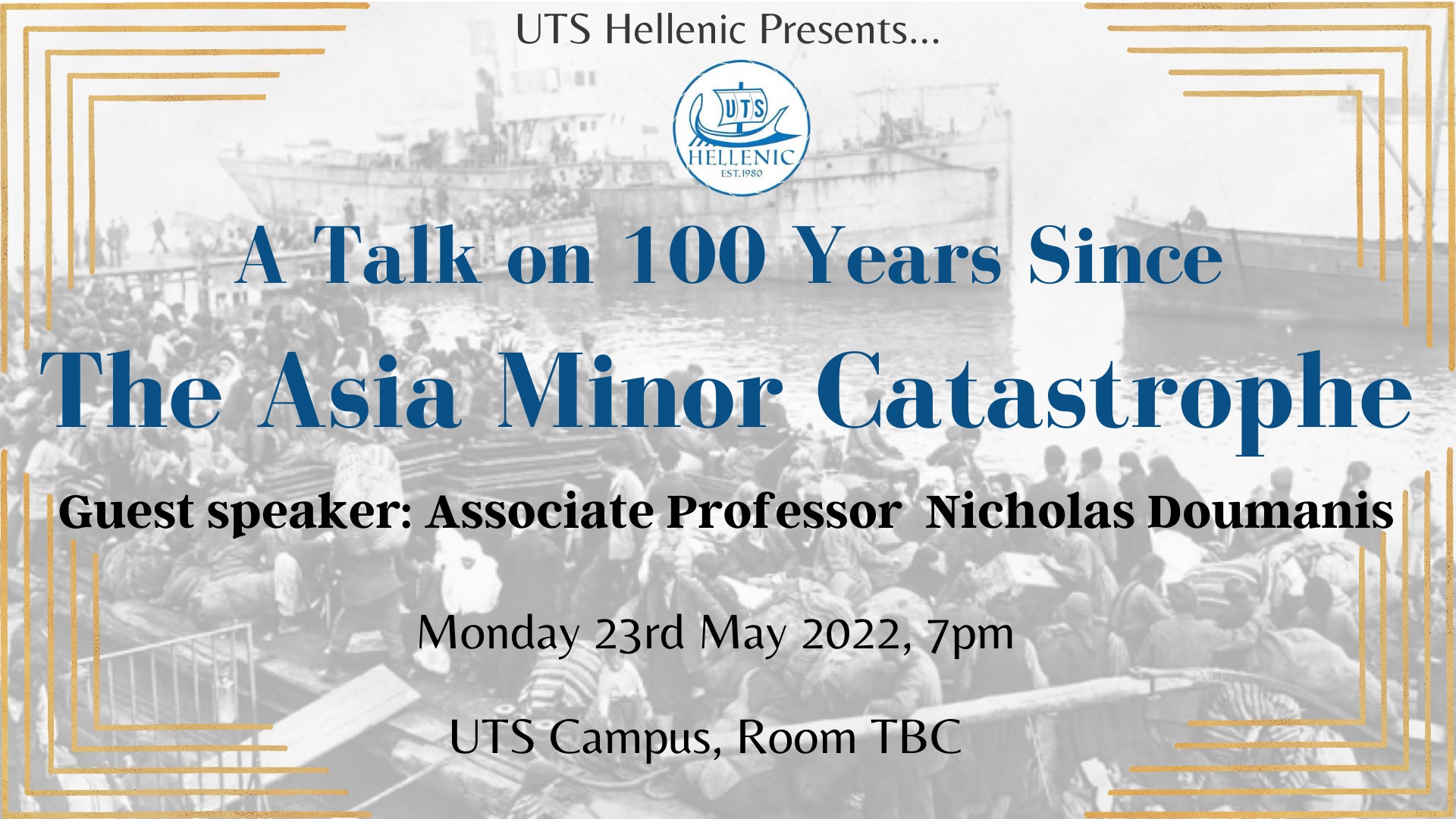 ANNOUNCEMENT
The Hellenic Society of University of Technology Sydney (UTS Hellenic) is organising a talk on the occasion of the 100 years from the Asia Minor Catastrophe.
The speaker will be Nicholas Doumanis, who is an Associate Professor of History at the University of NSW. His talk is titled: "Why the destruction of Smyrna shocked the world".
The event will take place on Monday 23rd May 2022 at 7 p.m., at the premises of UTS, 15 Broadway, Ultimo NSW in Building 03, Level 05, Room 010, entrance from Harris Street.
Entry is free. All are welcome. At the end of the proceedings, UTS Hellenic will offer light refreshments.
All media representatives are invited.
For more information please call: 0417 690 305 or message this email: [email protected]