Tripoli wildfire shows improvement; suspected arsonist arrested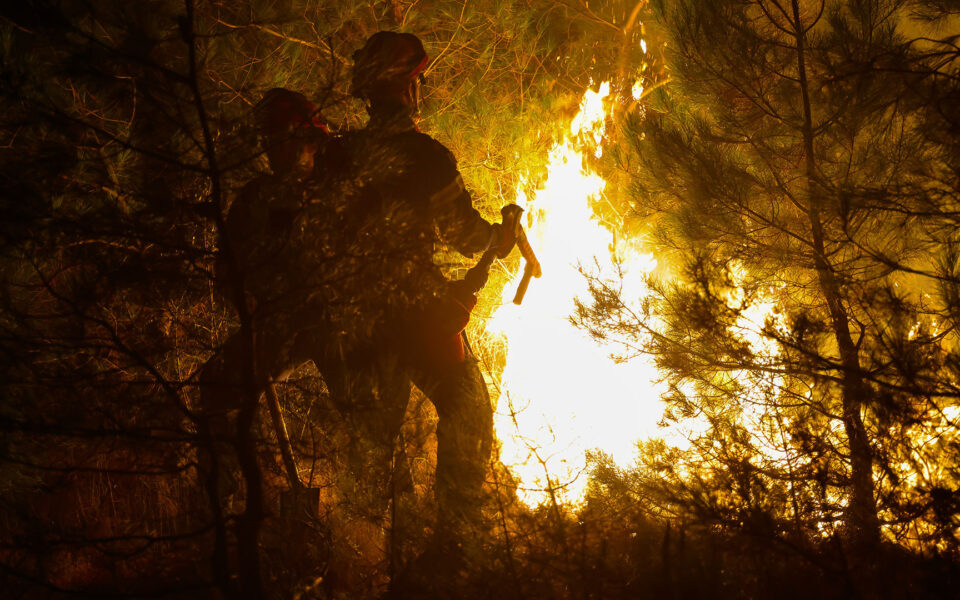 A wildfire that broke out at three different points in a pine forest in Tripoli in the central Peloponnese on Monday was showing signs of improvement on Tuesday morning, the Fire Service has reported.
According to the Fire Service, the blaze was fed by three conflagration points in the foothills of Mount Mainalo northwest of the town of Tripoli, leading investigators to believe that it may have been set deliberately.
A 29-year-old man was arrested near the site of the third conflagration, with some media reporting that he confessed to setting the fires that set off the big blaze.
Police became suspicious of the man because he was wearing a jacket that was covered in pine needles, state broadcaster ERT said.
Source: ekathimerini.com