Thyranoixia of the Holy Church of Saint Catherine in Suez by the Patriarch of Alexandria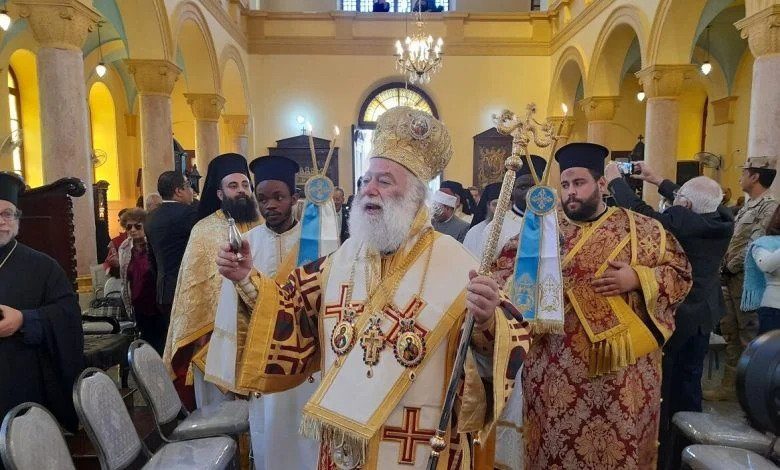 On Friday, November 25, His Beatitude Pope and Patriarch Theodore II of Alexandria and all Africa, accompanied by the Members of the Holy Synod of the Patriarchate of Alexandria, visited the city of Suez, where he celebrated the Thyranoixia (blessing and opening of the doors of the Church) of the historical Community Church of Saint Catherine of the Holy Metropolis of Leontopolis, renovated from its foundations, and presided over the Patriarchal and Synodical Divine Liturgy.
During his speech, His Beatitude expressed grateful thanks to the pious Philhellene Mr. Samih Onsi Naguib Sawiris, a businessman, who undertook the cost of renovating the Holy Church of Saint Catherine, as well as to His Eminence Metropolitan Athanasios of Cyrene and the patriotic Greek South African Mr. Ioannis Baladakis, who also contributed to this end in a memorial service of their parents who had been driven from this city, also expressing His thanks to the venerable Hierarchy of the Throne, to His Eminence Metropolitan Nikodimos of Memphis, Patriarchal Commissioner of Cairo, who supervised the renovation works, to the present Governor of the city, the Ambassador of Greece, Mr. Nikolaos Garilidis, the representative of the Embassy of Cyprus, Professor Mr. Theodoros Panagopoulos, President of the Brotherhood of Office Bearers of the Alexandrian Church and the Officials who were also present, the representatives of the Community authorities, Associations and all the pilgrims who came to the joyous event from Cairo, Alexandria and other cities of Egypt.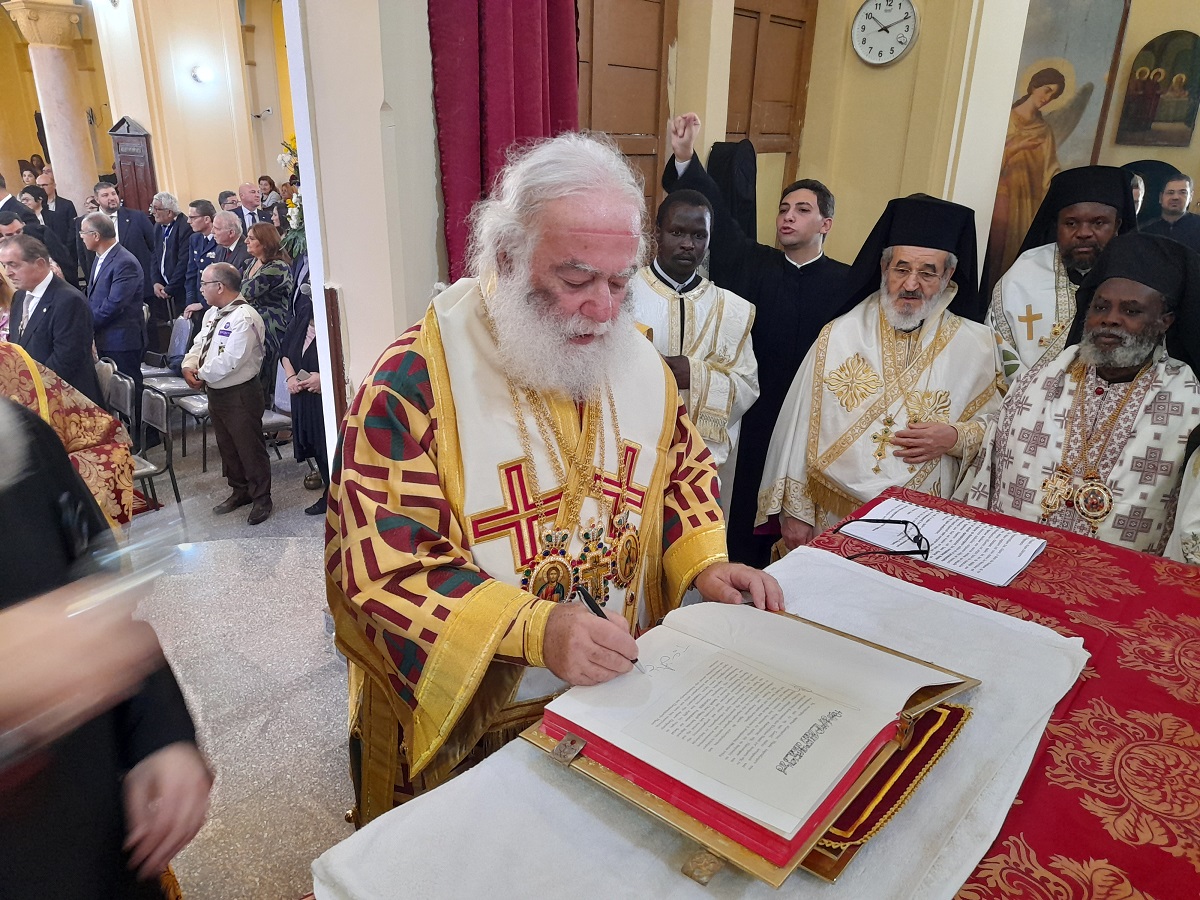 Subsequently, the tonsure of four new Officials of the Throne took place, Mr. Georgios Kormas, Managing Director of Piraeus Bank, to 'Lord Thysavrofilakas', Mr. Georgios Konstantinidis, President of the Philoptochos Brotherhood of Men of Thessaloniki, to 'Lord Dikaiofilakas', of Mrs. Maria Georgopoulos, Director of the Gennadius Library, to 'Highness Teacher of Genus', and Mr. Dimitrios Aslanidis, President of the Missionary Association of Thessaloniki, to Lord Orphanotrophos.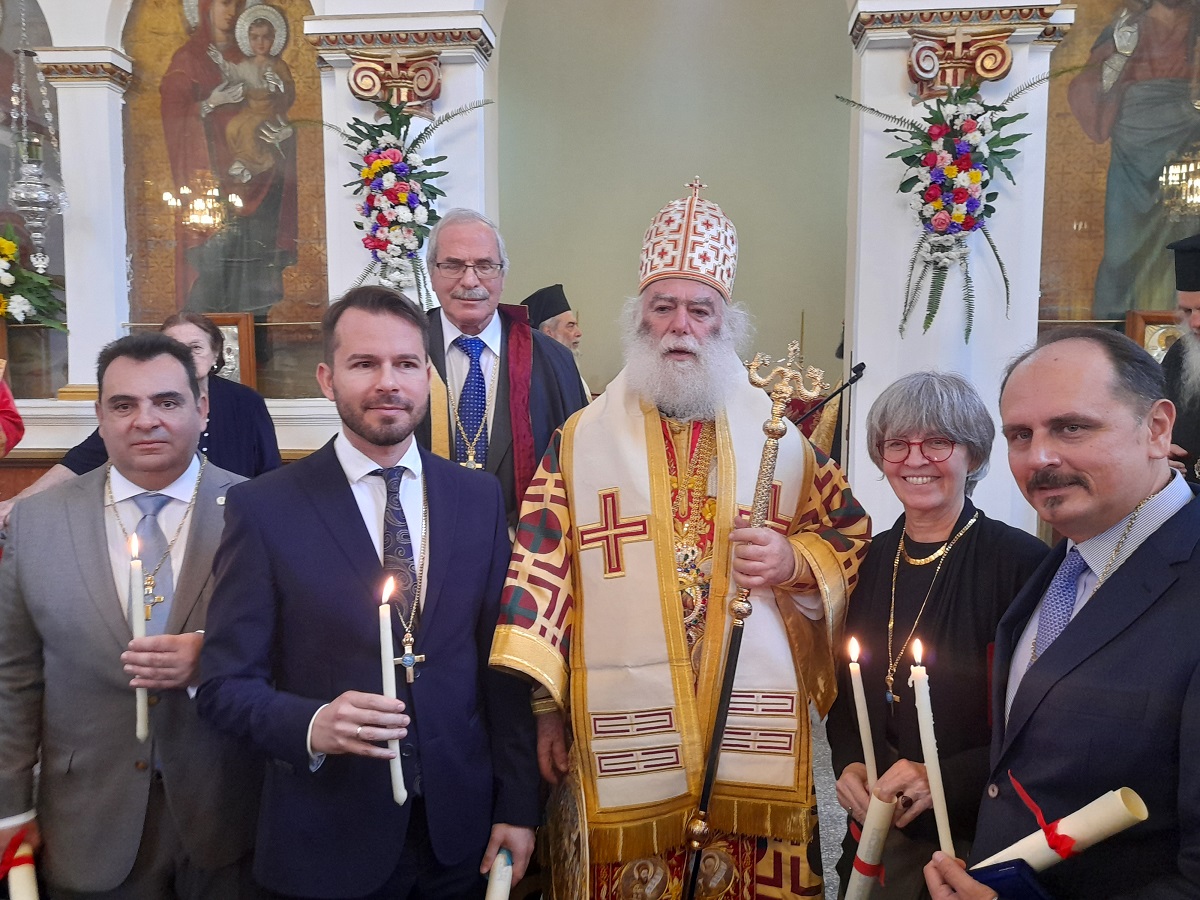 A festival meal then followed for all those present in a central restaurant of the city, where His Beatitude received the wishes of the many pilgrims and visitors on his birthday.
More photos: