The Saint Nicholas Church and National Shrine officially opened at the World Trade Center in NY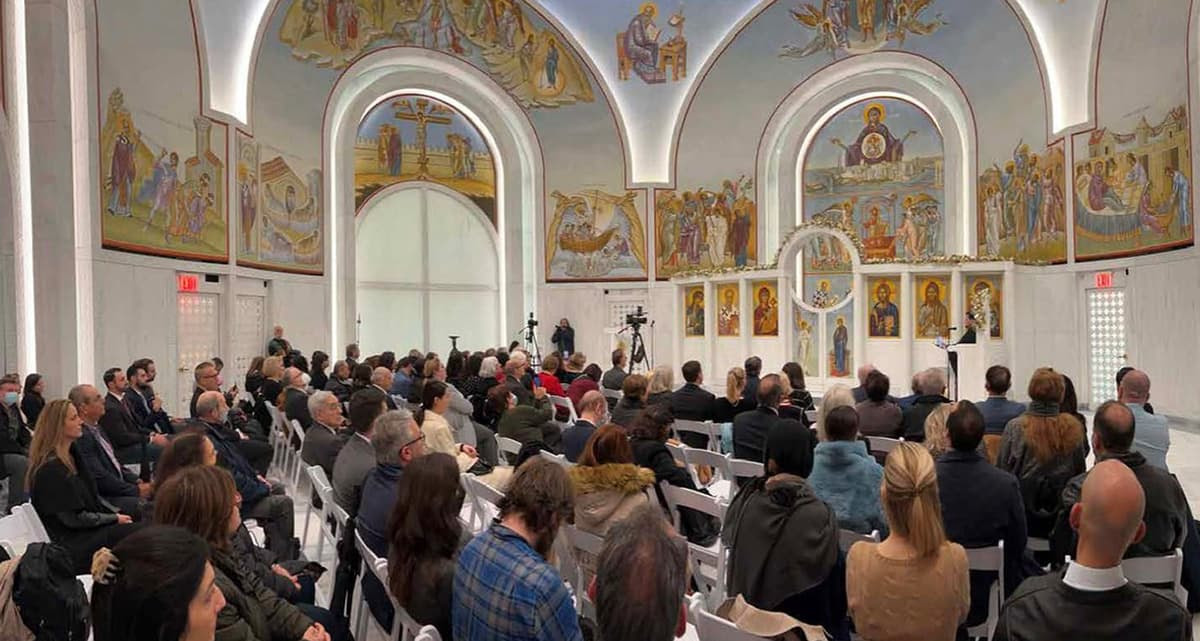 In a moving ceremony on the Feast Day of Saint Nicholas, the Church and National Shrine that bears his name celebrated its official opening today and the start of its full liturgical and parochial life for the first time in over two decades.
For the past two years, the Shrine has passed through significant milestones to arrive at this point. First came the Lighting of the Shrine on the eve of 9/11 on September 10, 2021, marking its first participation in the commemoration of September 11th. Next was the Opening of the Doors and the presentation of the Precious Relics of Saint Nicholas by the Ecumenical Patriarch Bartholomew on November 2, 2021. Finally, Archbishop Elpidophoros of America led in the Consecration of the Shrine on the Fourth of July 2022, as a sign of the values of freedom and faith that inspired the resurrection of the Church, the only house of worship destroyed on 9/11.
Led by the extraordinary efforts of The Friends of St. Nicholas who raised the funds to complete the Shrine, today also marks the unveiling of the Iconography program drawn by Fr. Loukas of the Xenophontos Monastery of Mount Athos which adorns the interior of the Church.
His Eminence Archbishop Elpidophoros, who is leading a pilgrimage in Jerusalem stated, "Here in the Holy Land, we rejoice with all who celebrate today the completion of this long arc of restoration and renewal. Today, the Saint Nicholas National Shrine begins again its mission to serve the Orthodox Christian Faith at the epicenter of the history of the 21st Century. The resumption of Divine Services at the Church that was martyred on 9/11 is truly a cause for celebration and thankfulness to God."
Michael Psaros, Chairman of The Friends of St. Nicholas commented, "This is a very emotional day for us all and an extraordinary, consequential day for New York and America. We have relit the sacred flame of faith and spirit in this place of remembrance and resilience. We thank Governor Pataki and Governor Cuomo, Mr. Rick Cotton and Mr. Steve Plate of the Port Authority of New York and New Jersey, our major donors and donor institutions, and to all those who kept faith with us over the past two decades to resurrect this Shrine for the Nation and the world. As a national institution, we look forward to welcoming millions of people of all faiths and all nationalities from around the world who will seek to find solace and comfort at Saint Nicholas, for he is truly the protector of all those who journey through life."
Source: orthodoxtimes.com
More photos: