The restoration of the Holy Church of Panagia Paramythia Vlach Saray in Constantinople begins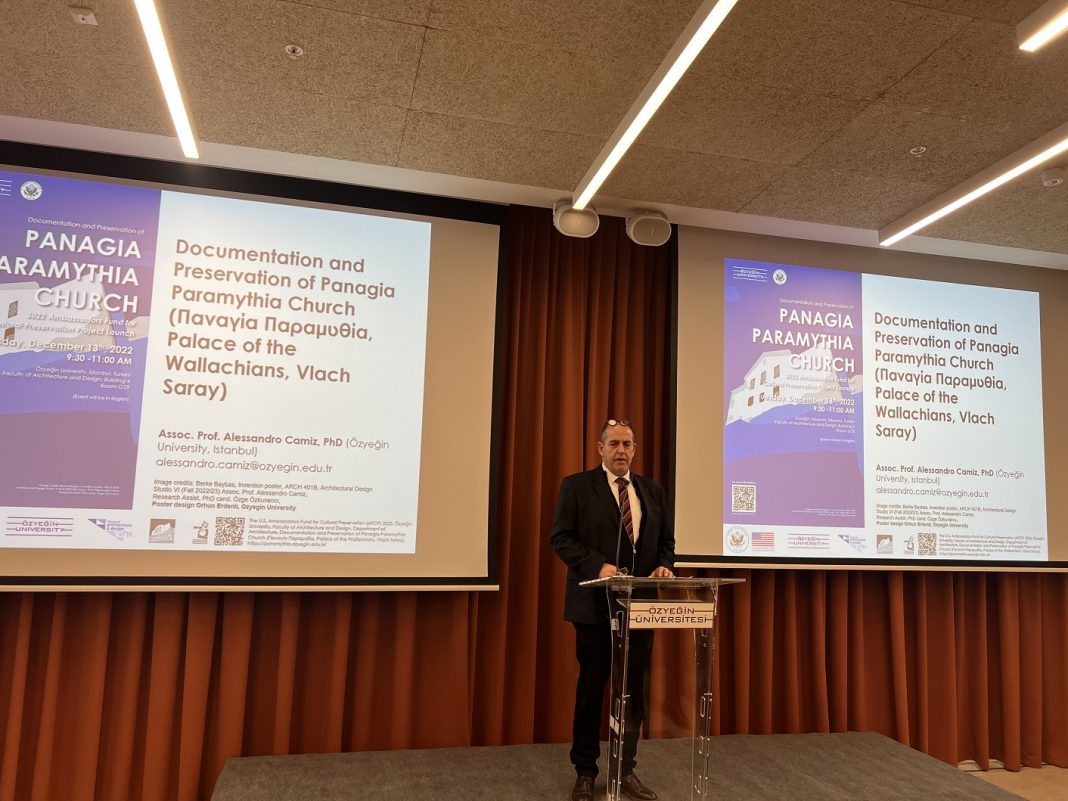 With joy and great emotion, the Board of Trustees of the Community of the Holy Church of Panagia Paramythia Vlah Saray, in Constantinople, announced that on Tuesday, 13 December 2022, the official start of the program of partial restoration and renovation of the facilities of the Holy Church and the adjacent buildings.
This program, the result of collaboration between the Faculty of Architecture and Planning of Özyeğin University, is part of the general "2022 Ambassadors Fund for Cultural Preservation Project" and aims to document and preserve the Holy Church., through cultural and academic events.
The official opening, of which took place on the grounds of the aforementioned School, began with warm words offered by Ms. Julie Eadeh, Consul General of the USA in Constantinople, who was accompanied by high-ranking officials from their Embassy in Ankara, as well as Mr. Esra Gençtürk, Chancellor of the University, and Aşiıhan Ünlü, Dean of the Faculty, while the program was presented by the Professor of the School of Architecture and Design, Mr. Alessandro Camız. Of course, the members of the Community Board of Trustees of the Holy Church of Panagia Paramythia Vlah Saray were also present, led by the President, Mr. Laki Viga, Hartofylakas.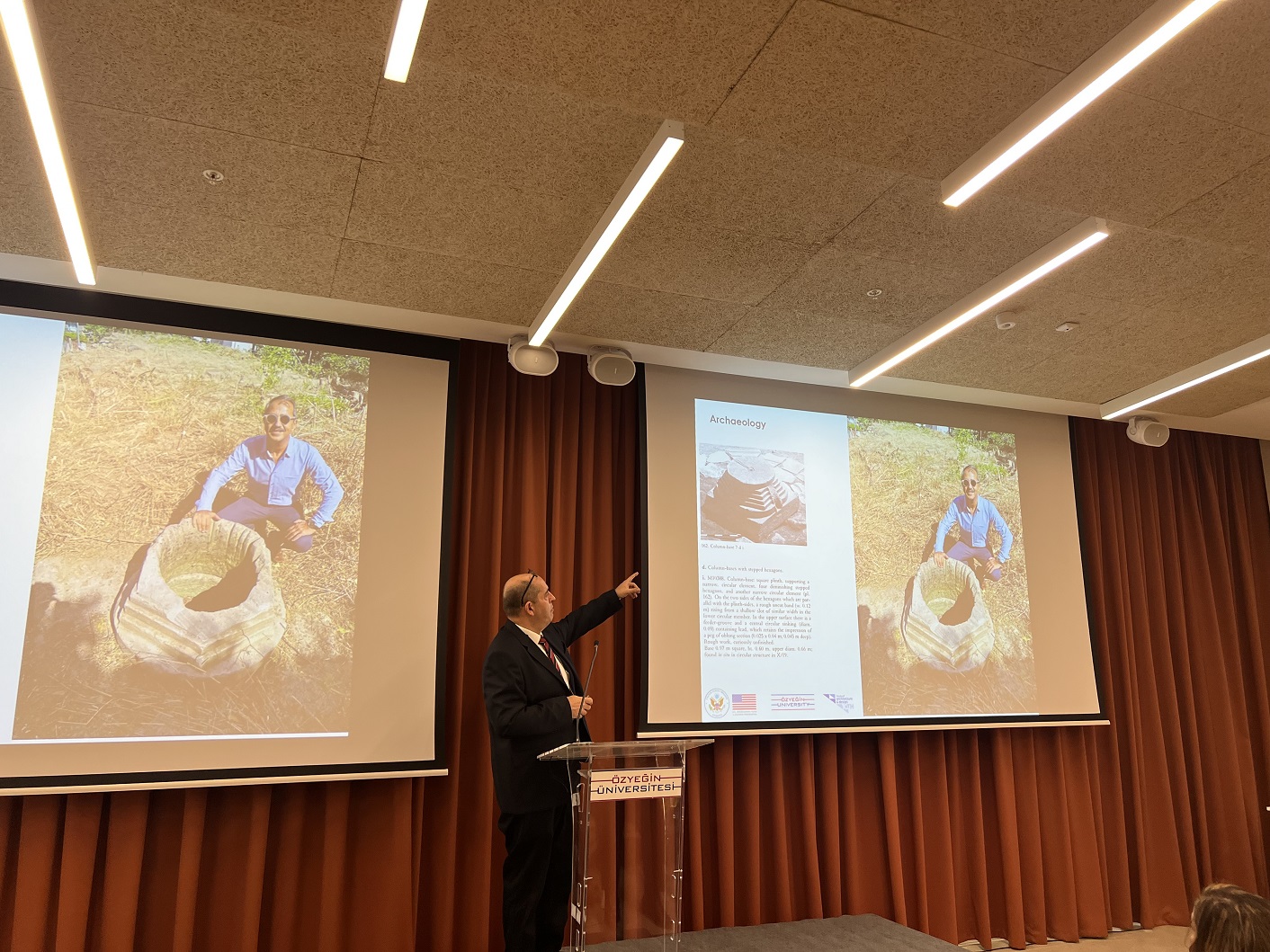 After the conclusion of the event, all those present went on site to the ruins of the Holy Church, where the President gave a tour of its history and referred to not only the desired building ideas but also perspectives of the whole project.
This event was completed under the domes of the nearby Patriarchal Great School of the Nation, where the dignified guests were awaited and welcomed in the official hall by its hospitable Headmaster, Mr. Dimitrios Zotos. In his short address, Mr. Vigas conveyed to everyone the wishes, the paternal and Patriarchal blessing of His All-Holiness Ecumenical Patriarch, Bartholomew. This was followed by a meal in a pleasant atmosphere in the student dining hall of the Great School.
It is noted that in the next three years, during the program, a series of events highlighting culture and promoting academic activities will be organised in the areas around the Holy Church of Panagia Vlah Saray and in the Community Hall to be rebuilt.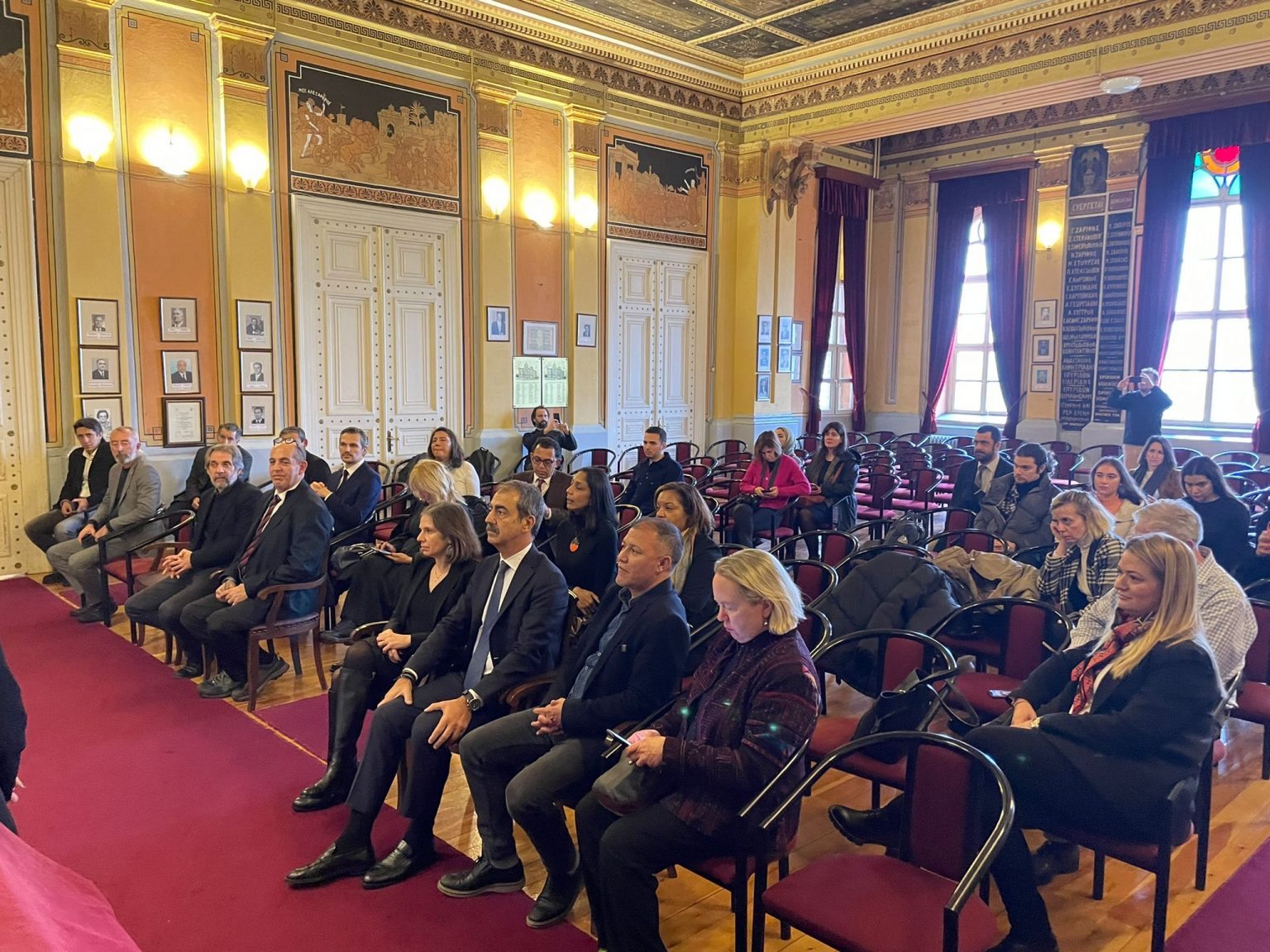 "The Board of Trustees of our Community, glorifying the Name of our Panagia for the new roads that are being opened to fulfill the sacred dream of restoring our Church, continues to struggle to find reverent donors with Phanariotic respect for our Orthodox faith, who will philanthropically undertake the complete reconstruction", concludes the related announcement of the Community.
More photos: