The Rector and Professors of the University of Piraeus at the Theological School of Halki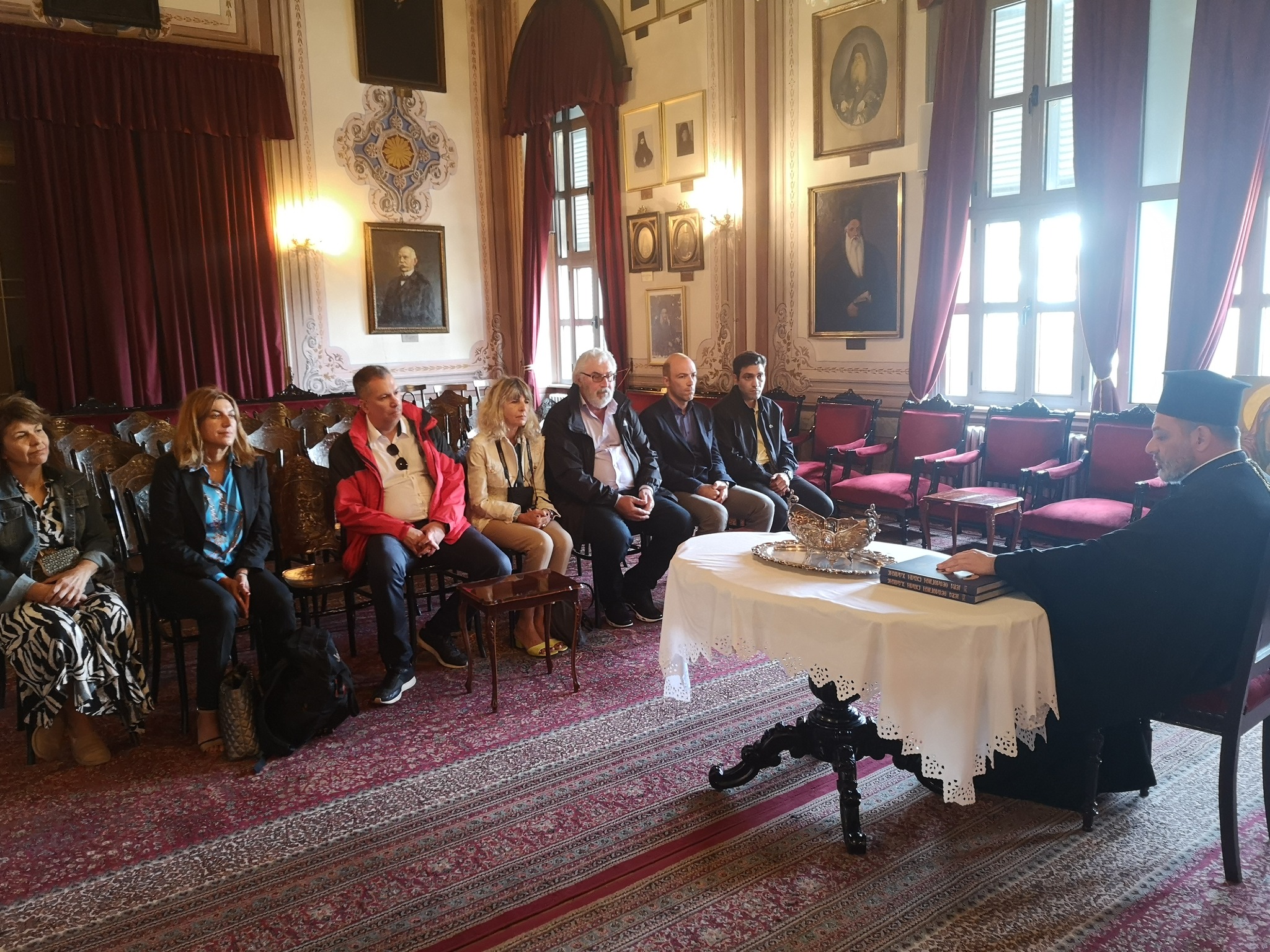 The delegation of the University of Piraeus, under the leadership of Rector Angelos Kotios, visited on Tuesday, October 4, 2022, the Holy Theological School of Halki.
The Rector, accompanied by the Dean of the School of Information and Communication Technologies, Professors, and other associates of the University, were received by the Abbot, Bishop Kassianos of Aravissos, and the brotherhood. The Abbot addressed the university professors appropriately, referring to the cooperation of the Theological School with the University of Piraeus within the framework of the European Erasmus+ program.
On behalf of the Rector, he expressed the willingness and the desire for further and more systematic cooperation of the School with the university institution under him, extending to other fields of activity.
This was followed by a guided tour of the premises of the Theological School and a luncheon in their honour.
More photos:
Source: orthodoxtimes.com