The Prime Minister of Australia and Archbishop Makarios at an anniversary event for "OXI" (NO!) Day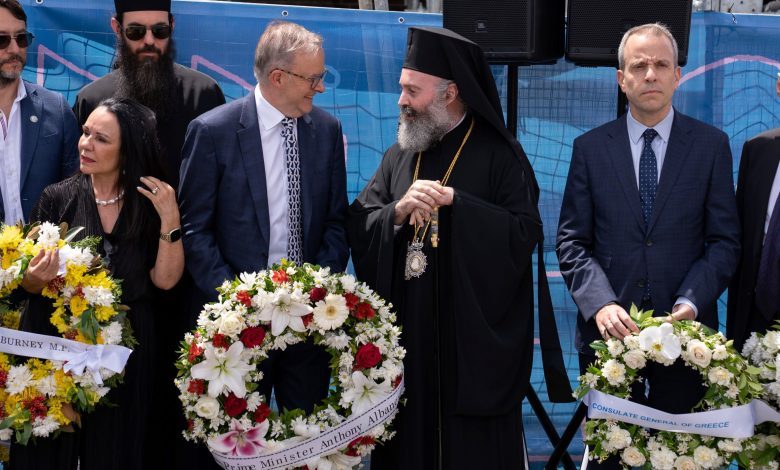 His Eminence Archbishop Makarios of Australia referred to the heroic and sacrificial stance of the Greeks who fought in the defence of their faith and their homeland, but also to the forging of Greek-Australian bonds of friendship on the battlefields of World War II at an event in honour of the anniversary of "OXI" (NO!) Day on Sunday, 30th October, organised by Inner West Council in the "Greek-dominated" suburb of Marrickville, Sydney.
The event was graced by the presence of the Prime Minister of Australia, the Hon. Anthony Albanese, as well as the Minister for Indigenous Australians, the Hon. Linda Burney, Federal and State MPs, the Mayor of Inner West Council, Mr Darcy Byrne, and the Consul General of Greece in Sydney, Mr Yannis Mallikourtis.
His Eminence laid a wreath at the monument in front of the Town Hall and during his short address, emphasised the self-sacrifice and unity of our ancestors who fought against the Axis powers. He also made special mention of the contribution of the brave ANZACs, who fought with selflessness and courage on the side of the Greeks and the Allies, recalling also that 841 Australian servicemen were killed in Greece during World War II.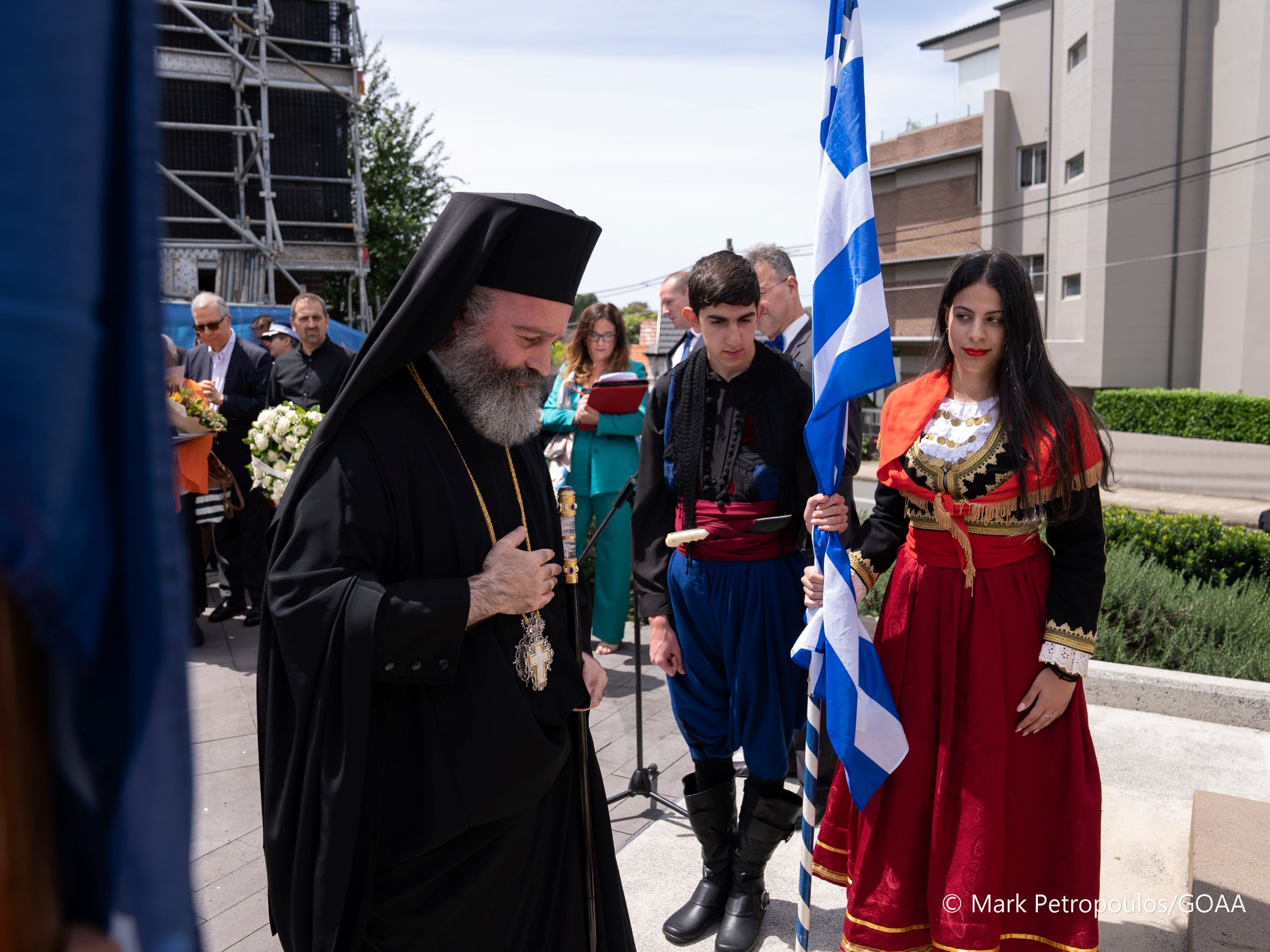 His Eminence then highlighted the bonds of friendship that have since developed between the two peoples and which remain strong to this day, based on the cooperation and mutual respect of the two countries and their commitment to the ideals of democracy, liberty and peace.
Finally, His Eminence acknowledged the notable presence of the Prime Minister of Australia at the commemorative event for "OXI" Day and thanked him for the love and respect he shows for Greek history, language, culture, and the Greek Orthodox faith. He also wished for God to strengthen him to continue working for the unity, democracy, peace and welfare of the citizens of Australia.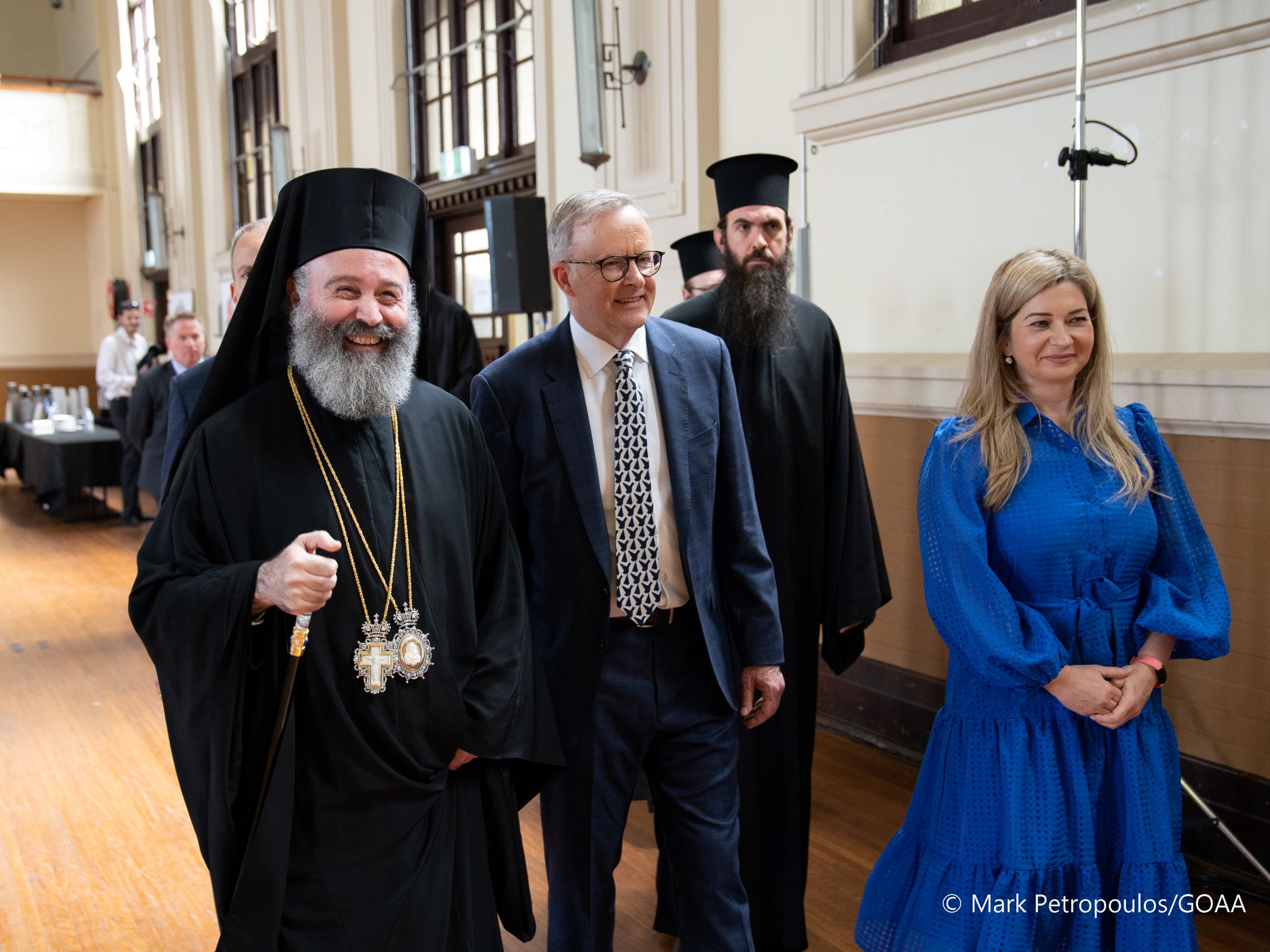 For his part, Mr Albanese praised the heroism shown by the Greeks throughout the Second World War, starting from their historic "NO" with which they opposed the ultimatum of the 28th of October, 1940. He also referred to the bonds of friendship between the two peoples and the catalytic contribution of the Greek community to the progress and prosperity of the Australian nation. Furthermore, he expressed his respect for His Eminence, recalling with emotion his presence at the Archbishop's enthronement service and a subsequent meeting between them, during which he revealed to His Eminence the special relationship he has with Greek people, as his constituency of Grayndler includes the suburb of Marrickville, which is "the capital of Greece in Australia".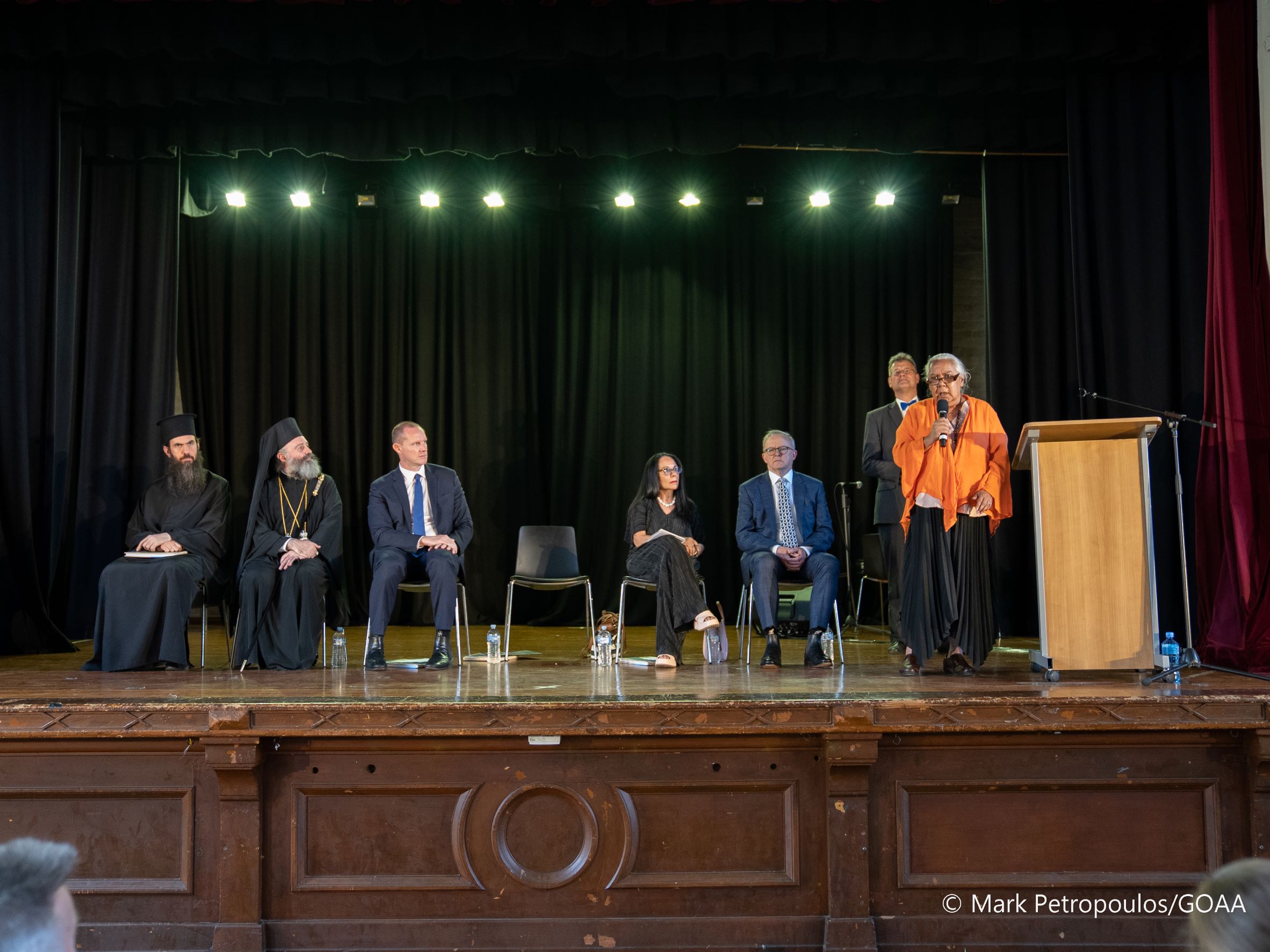 Inner West Council partnered with the Australian Archaeological Institute of Athens – Sydney University to deliver this commemorative event as well as with the Joint Committee for the Commemoration of the Battle of Crete and the Greek Campaign and the Cretan Brotherhood of Sydney and NSW.
More photos: