The new US Consul General in Constantinople visited the Ecumenical Patriarchate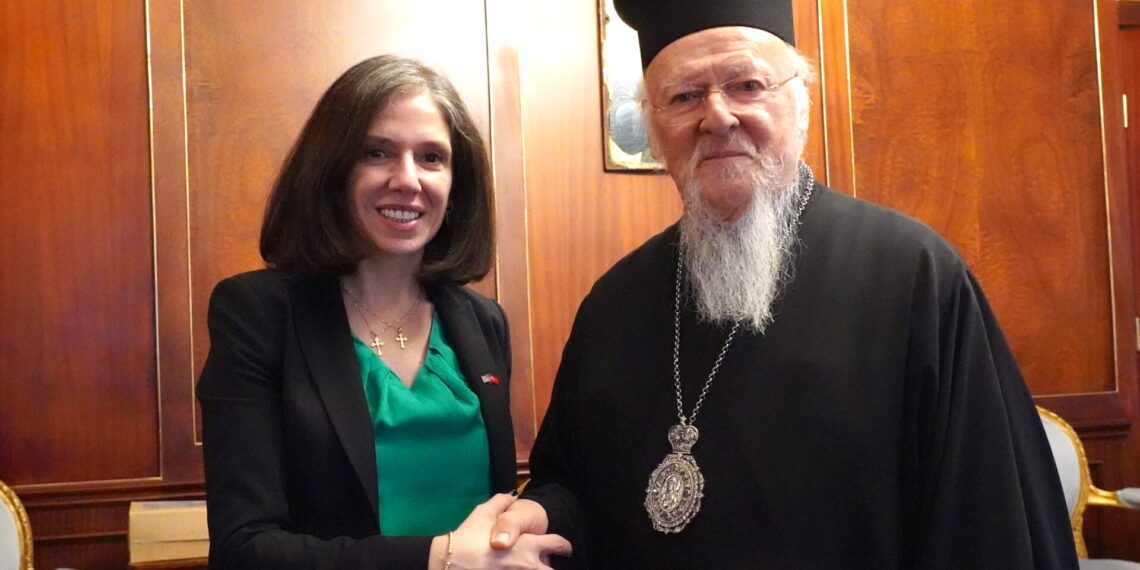 The new Consul General of the United States in Constantinople, Julie Eadeh, who is Orthodox, visited the seat of the Ecumenical Patriarchate on Thursday, 15 December 2022.
Eadeh was received by the Ecumenical Patriarch Bartholomew, with whom they discussed issues of the life of the Mother Church of Constantinople, the Greek Diaspora, and the wider Orthodox flock in Turkey.
Previously, the US Consul General venerated the Patriarchal Church, where Grand Protosyncellus Iakovos informed her about its history and about the sacred relics kept in it.
Source: orthodoxtimes.com
More photos: Nikos Papachristou / Ecumenical Patriarchate