The Greek Presidential Guard visits for the first time the Archdiocesan District of Perth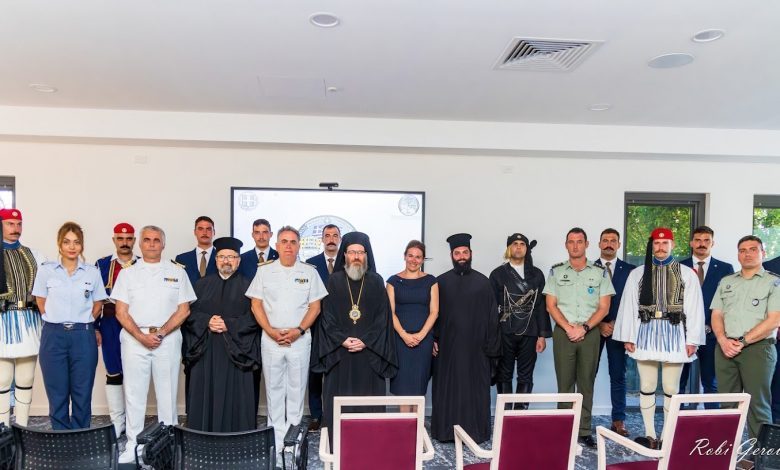 On Wednesday the 2nd of November The Greek Orthodox Archdiocese of Australia had the pleasure to receive at its Archdiocesan District of Perth offices the Greek Presidential Guard.
The Greek Presidential Guard are visiting WA for the first time ever to participate in the commemoration of the Greek National "OXI" Day celebrations.
On behalf of His Eminence Archbishop Makarios of Australia, His Grace Bishop Elpidios of Kyanea welcomed the Greek Presidential Guard at the Perth Archdiocesan offices in Dianella and emphasised what great joy and honour their visit has brought to all Greeks in WA.
On the same day, prior to visiting the Archdiocese offices, there was also a participation of the Presidential Guard in the School Assembly at Saint Andrew's Grammar Day School, for "OXI" Day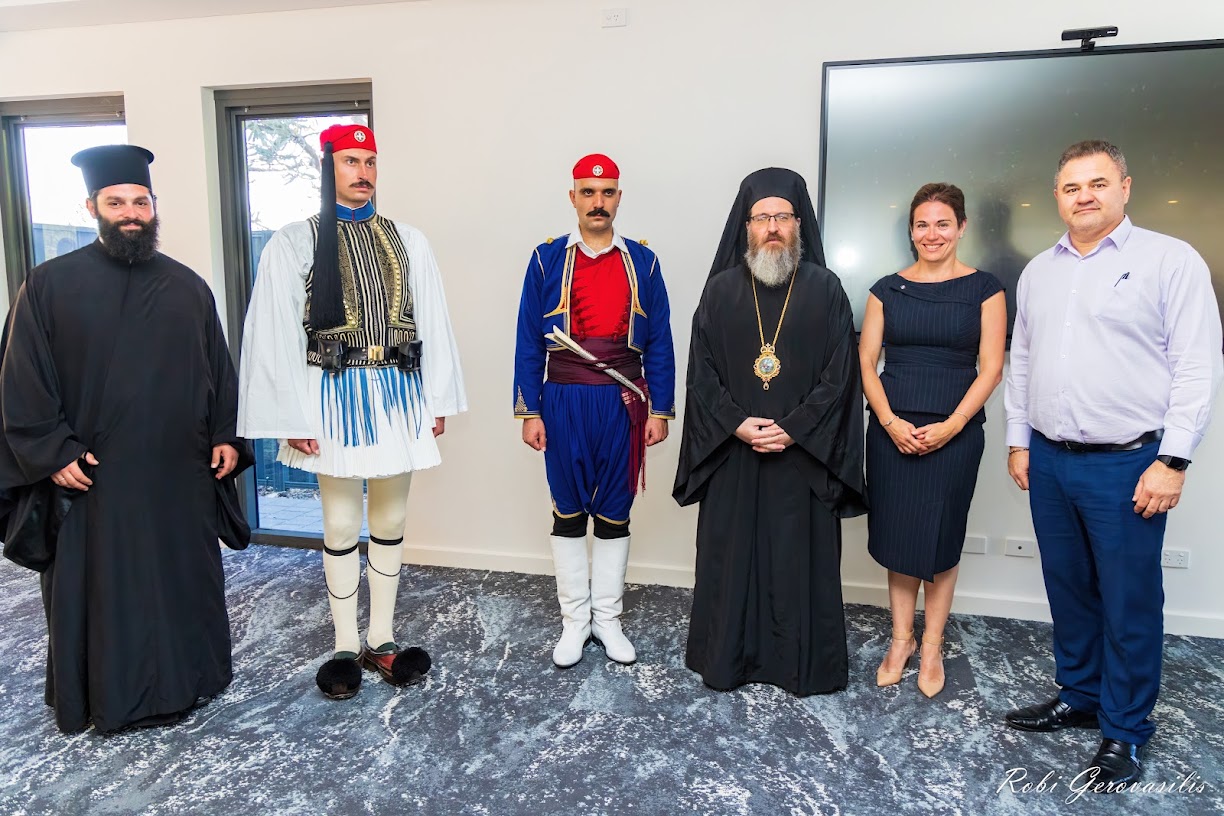 On Friday, a procession of the Presidential Guard will be taking place in the city starting from the Consulate of Greece in Perth and ending at Council House. The Flag Raising Ceremony will occur in front of Council House
The Presidential Guard will be present at the Church of Evangelismos on Sunday, the 6th of November, where His Grace Bishop Elpidios will be Presiding at the official Doxology Service for  "OXI" Day. This will be followed by a Wreath Laying Ceremony at the State War Memorial in Kings Park where a Change of Guard and tribute to the Cenotaph will take place.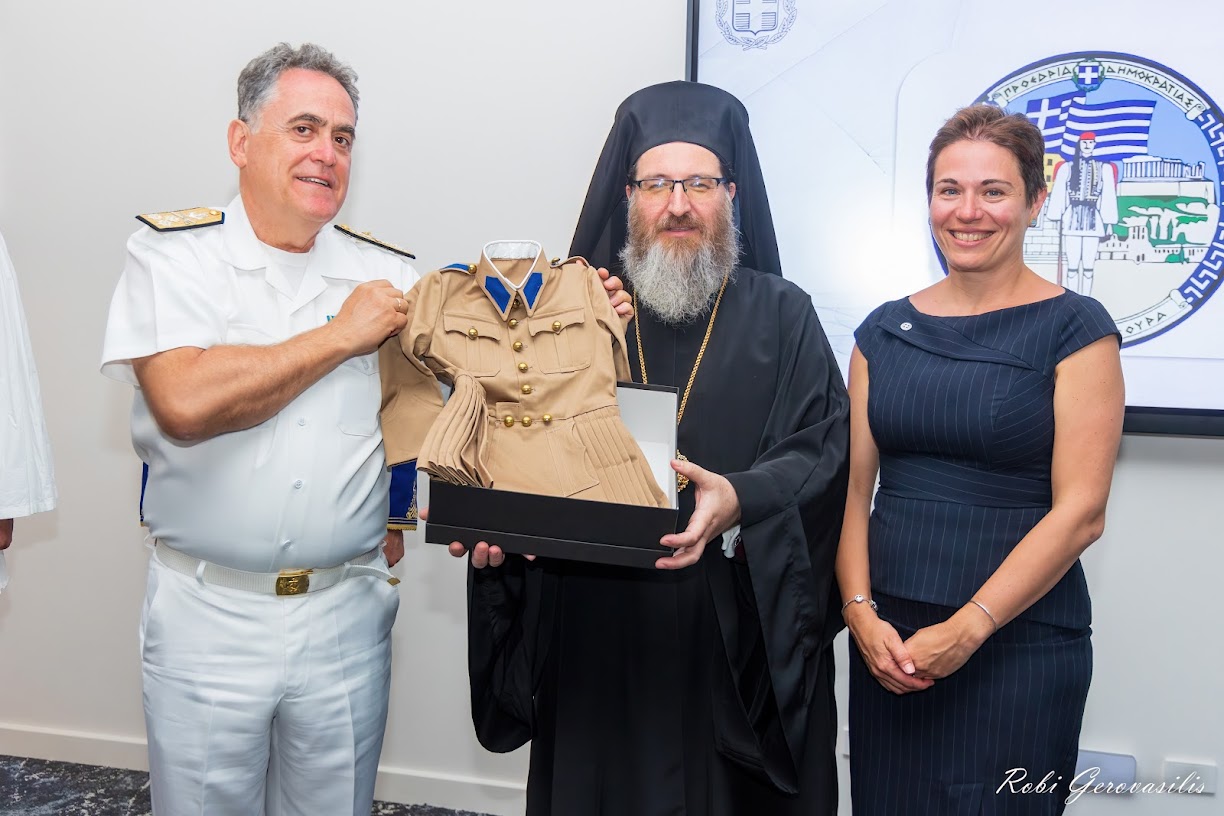 The Premier of WA, the Hon Mark McGowan MLA, will be hosting a function to welcome the Presidential Guard. In addition, Mr Basil Zempilas, the Greek Lord Mayor of Perth and the Councillors of the City of Perth will also be holding a Reception. His Eminence Archbishop Makarios of Australia will be represented by His Grace Bishop Elpidios of Kyanea at both Receptions.
More photos: