The Feast of the Transfiguration of our Lord celebrated at the Metochion of Vatopedi Monastery in Galata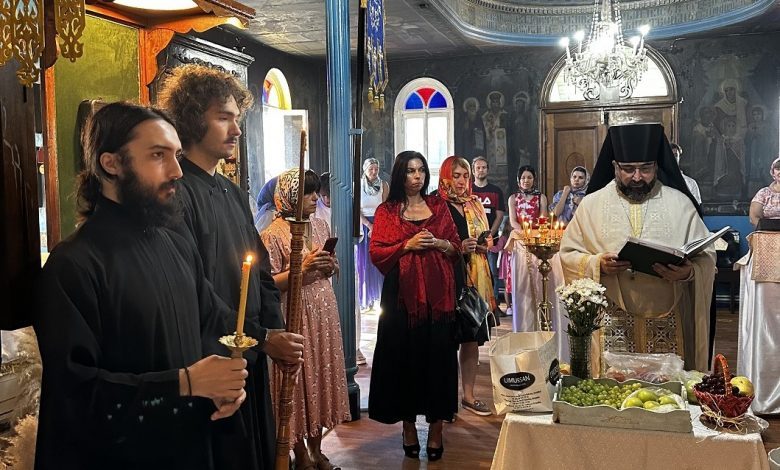 On Saturday, 19 August 2023, according to the Julian Calendar, the great feast day of the Transfiguration of Our Lord and Saviour Jesus Christ was celebrated with due ecclesiastical splendour, at the Metochion of the Holy and Great Monastery of Vatopedi in Constantinople, where dozens of Russian-speaking believers participated in the feast day celebrations.
The Divine Liturgy was conducted by The Grand Preacher of the Great Church of Christ, Archimandrite Panaretos, who is in charge of the Holy Metochion Church.
Before the conclusion of the Divine Liturgy, according to local tradition, different fruits of the earth were offered and blessed, to be distributed to the faithful.
More photos: