The Feast of St James the Brother of the Lord in Wood Green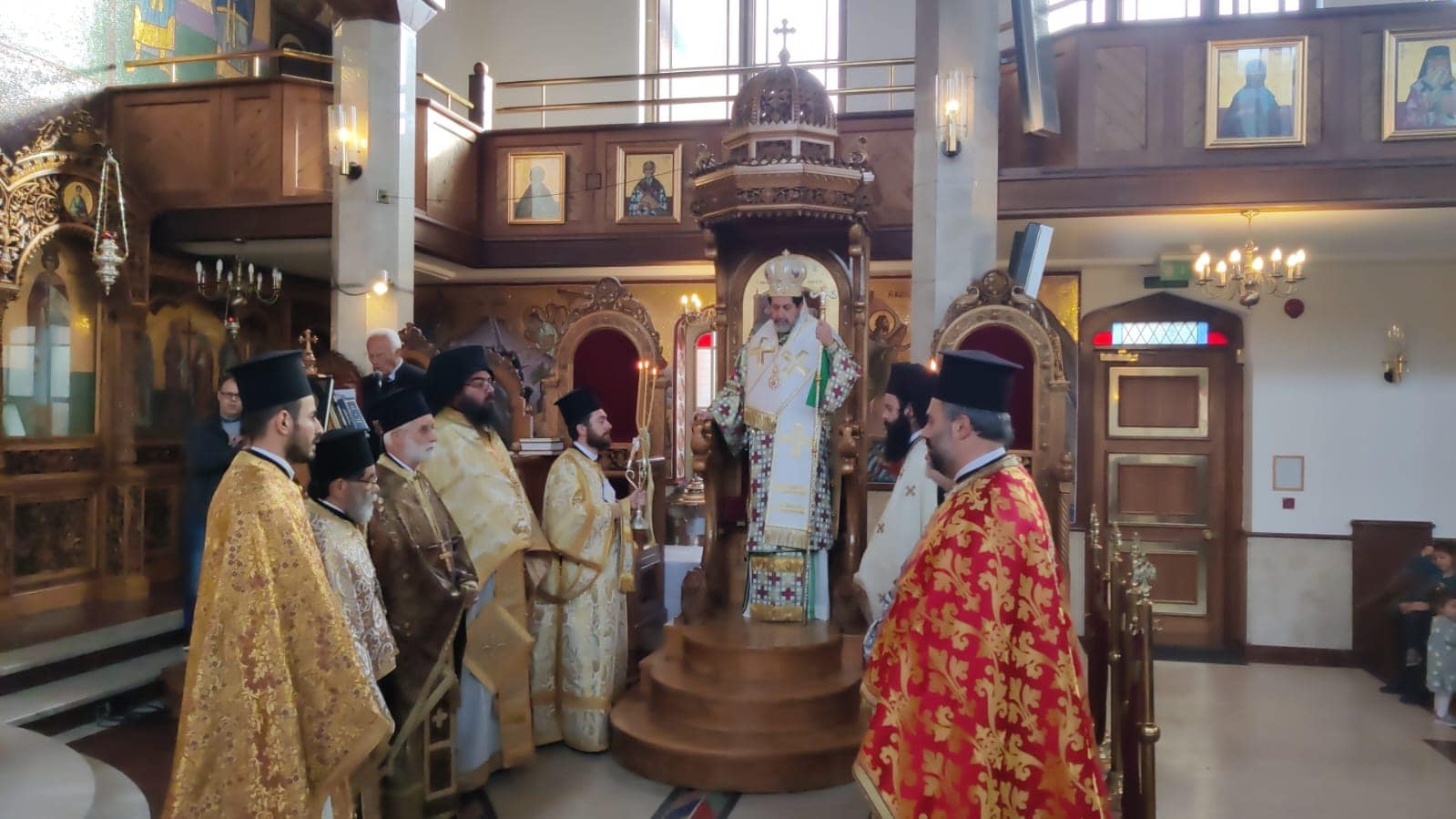 On Monday, 23 October 2023, on the feast day of St. James the Brother of the Lord, His Grace Bishop Iakovos of Claudiopolis, presided over the Divine Liturgy at the Cathedral of the Dormition of the Virgin Mary in Wood Green, celebrating his patronal feast day.
Archimandrite Vissarion Kokliotis and Archimandrite Alexios Demetriades, Protopresbyters Father Konstantinos Garibaldinos (General Hierarchical Commissioner) Father Panagiotis Dik and Father Nikolaos Kokkinos, Presbyters Father Peter Georgiou and Father Konstantinos Mamouris, and Hierodeacon Gregorios Florides attended the service.
In his sermon, the Bishop focused on two elements of the life of Saint James: his teaching in Christ and his martyrdom.
His Grace Bishop Iakovos received the well wishes of the faithful for his name day in the community hall of the Cathedral, where traditional treats were offered to all.
More photos:
Source: Archdiocese of Thyateira and Great Britain