The Feast day of Saint Theophano, the Empress, at the Phanar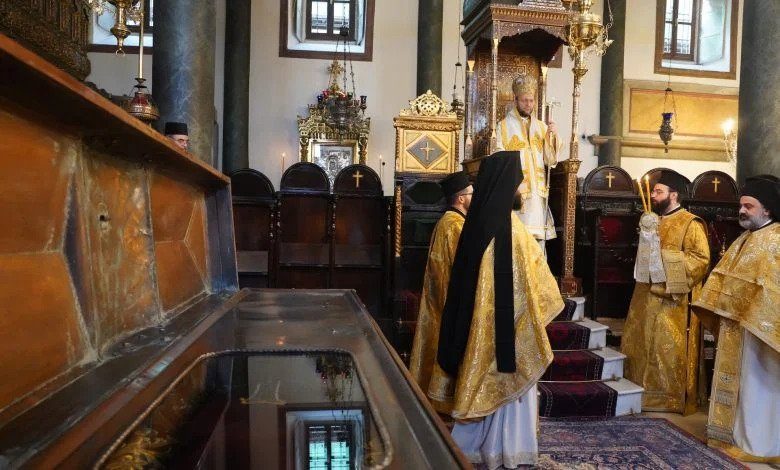 On the occasion of the feast of Saint Theophano the Empress, on Friday, 16 December 2022, at the venerable Patriarchal Church of Saint George the Great Martyr at the Phanar, a Hierarchical Divine liturgy took place, presided over by His Eminence Metropolitan Stephanos of Kallioupolis and Madytos. On the eve of the feast, His Eminence Metropolitan Stephanos officiated at the Great Vespers.
The Holy Relics of the Saint, which are kept at the venerable Patriarchal Church, were placed in the middle of the Holy Church, on both days, for veneration by the faithful.
More photos: