The Archbishop of Australia celebrated the feast-day of St Nicholas with the faithful of Canberra
On the occasion of the feast of St Nicholas the Wonderworker, Archbishop of Myra, His Eminence Archbishop Makarios of Australia was together with the flock of Canberra the last three days. His Eminence presided over the services that took place at the celebrating Parish and also held a series of meetings with officials in the Australian capital.
More specifically, Archbishop Makarios officiated at the Festal Vespers that took place at the Holy Parish of St Nicholas, Canberra, with His Grace Bishop Bartholomew of Charioupolis, the Chancellor of the Holy Archdiocese, the Very Reverend Archimandrite Christophoros Krikelis and the Parish Priest of the Church of St Nicholas, Fr Petros Kipouros.
On the morning of the feast-day, Monday 6th December, His Eminence presided at the Festal Divine Liturgy.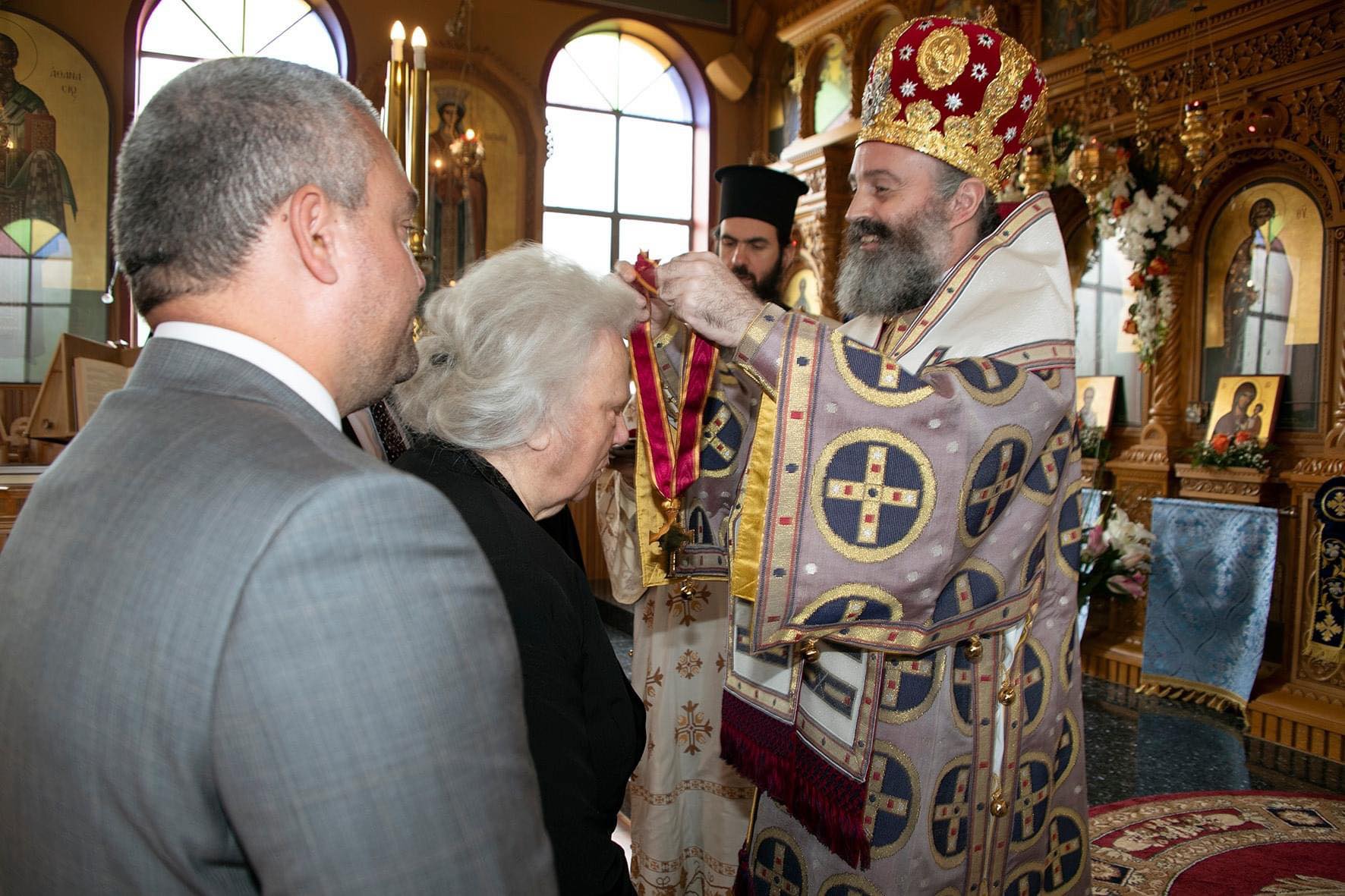 At the end of the Divine Liturgy, His Eminence honoured two prominent members of the Greek Orthodox community – Mrs Sotiria Liangis and Mr Mick Calatzis with the Holy Archdiocese's Gold Cross of St Andrew.
Mrs Liangis is a great benefactor of the local Church, as she not only contributes financially to the needs of the Parish of St Nicholas, Canberra, but has also undertaken the construction of the Greek Orthodox Church dedicated to St John the Baptist in Batemans Bay, NSW. It should be noted, that for her prolific philanthropic work and her exceptional contribution to society, Mrs Liangis was honoured earlier this year by the Australian government with the Medal of the Order of Australia – OAM.
Mr Mick Calatzis is a senior and distinguished member of the Australian Federal Police, where he has dutifully served for 38 consecutive years. He is, in fact, the first Greek-born αξιωματικό/detective of the Australian Federal Police. He is currently serving as Detective Superintendent, North Canberra District and is also President of the Cultural and Linguistic Diversity Network of the AFP.