The Archbishop of Australia at the laying of the foundation stone for new accommodation facilities for seniors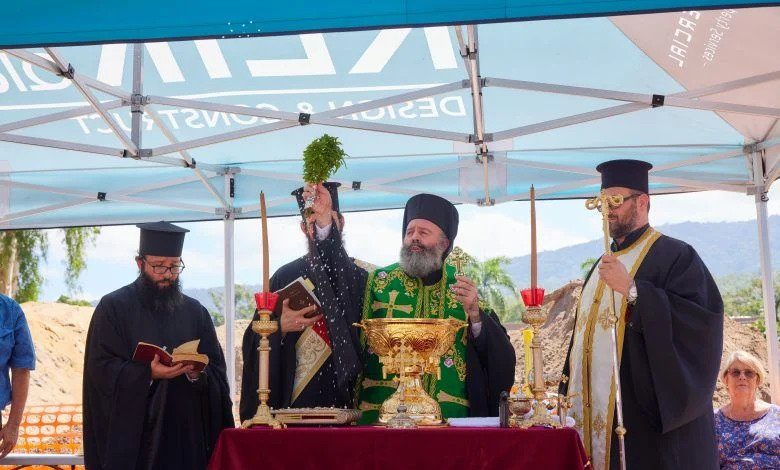 The city of Cairns in North Queensland, where a numerically small but exceptionally dynamic centre of Hellenism witnesses to Orthodoxy and our Nation, was visited by His Eminence Archbishop Makarios of Australia. The visit took place on the occasion of the laying of the foundation stone for new facilities of the organisation of the Holy Archdiocese of Australia, "St John's Community Care", a charitable institution, which for 25 years has been a pioneer in the provision of care services throughout the State of Queensland for the elderly, for people with special needs and children.
The new facilities, whose foundation stone was laid by His Eminence Archbishop Makarios on Tuesday, 11th of October, are called "St John's Arlington Lifestyle Apartments" and are located in the suburb of Clifton Beach in Cairns. This visionary project is intended to support the independent living of older people by providing housing within a safe and supportive environment. The project is expected to be completed within the second half of 2023.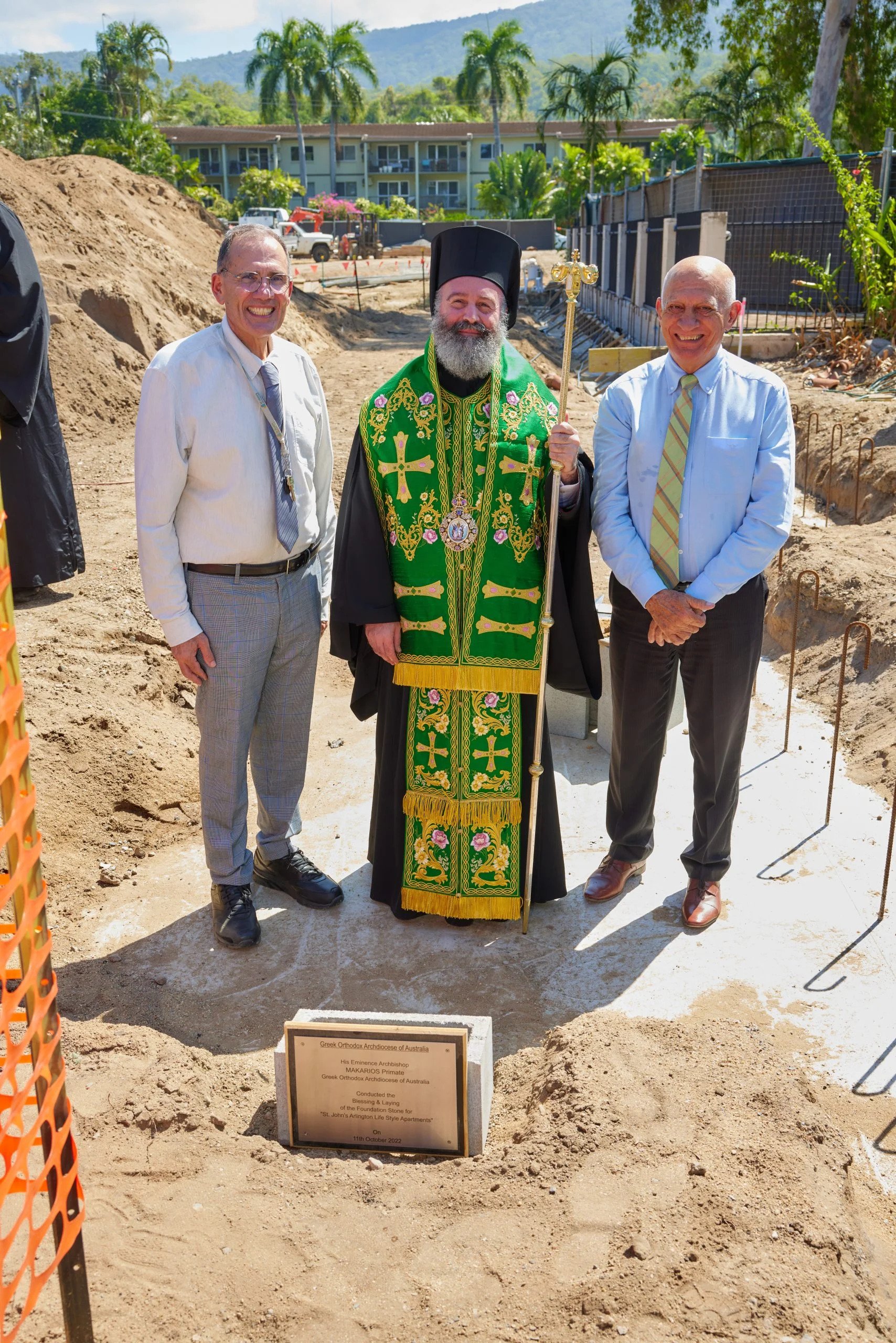 In addition to management and members of the Greek Orthodox Community of St John the Baptist, representatives of the Australian political leadership and local government were present at the Service of the Blessing of the Waters and the laying of the foundation stone, including the Mayor of Cairns, Mr Bob Manning. Also present was Mr Cambell Balderson, General Manger of the construction company, Keir Constructions.
During his short address, His Eminence praised the God-pleasing community work carried out by St John's Community Care since its foundation in 1997, expressing the deep satisfaction and immense pride of the Holy Archdiocese of Australia. He also personally congratulated the Chairperson, Mr Theo Bacalacis, for his strong leadership and outstanding dedication in steering the organisation over the years to fulfill its aims and objectives. Furthermore, he acknowledged the professionalism and integrity of all the members of the Board of Directors, praising in particular their sensitivity, foresight and creativity; gifts that allow them to serve in the best possible way the needs of their fellow human beings.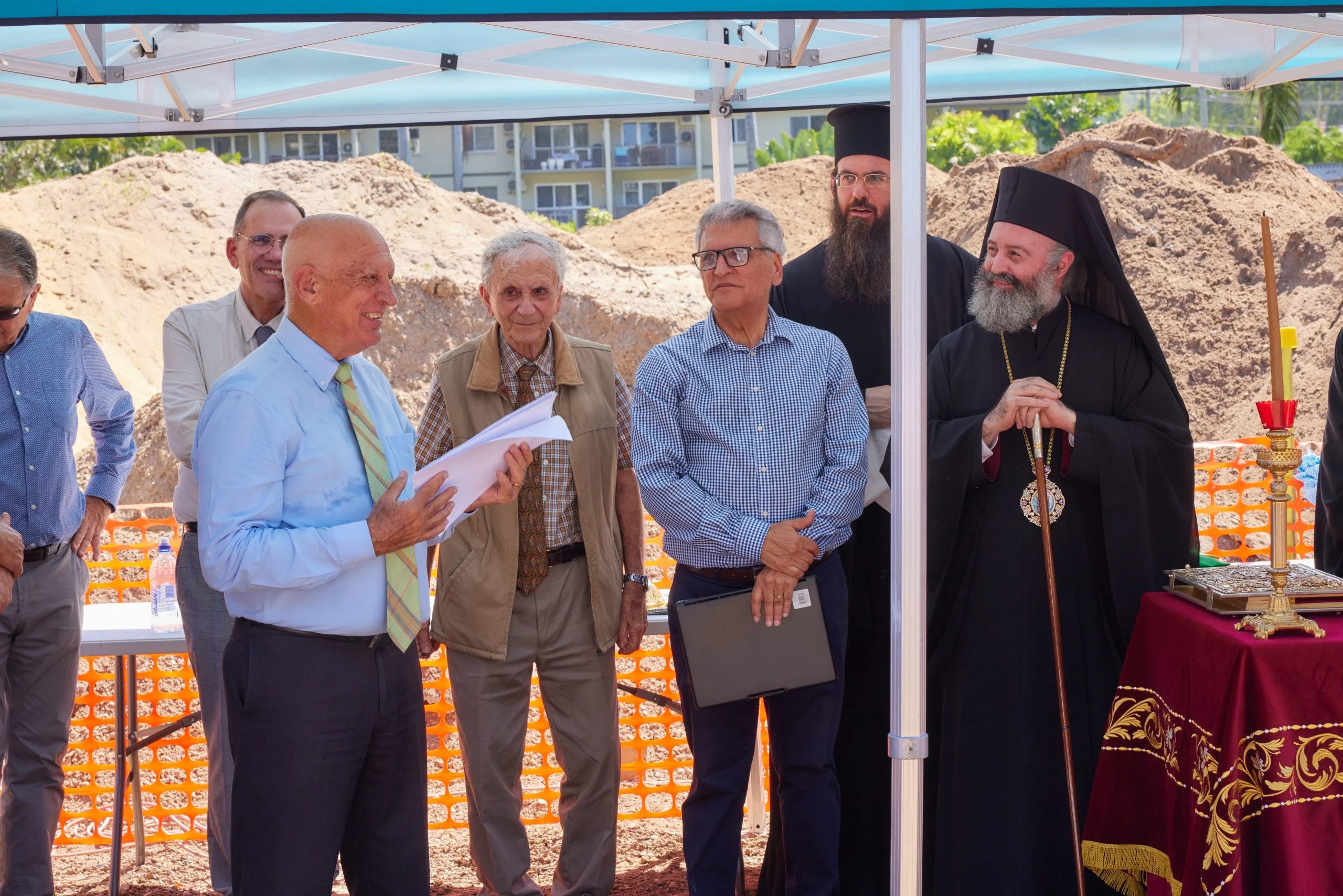 Archbishop Makarios also extended his heartfelt gratitude to Mr Bob Manning, Mayor of Cairns Regional Council as well as to all the Councillors for their crucial support of the St John's Community Care project by approving a resolution to waiver the infrastructure fees amounting to over $500,000.
In closing, His Eminence wished that God bless and strengthen all those involved in the completion of this ambitious project and stated that he is confident that this charity organisation of the Holy Archdiocese of Australia in Cairns will continue growing and offering even more to the local community of Queensland.