The Archbishop of Athens visited the Ambassador of Ukraine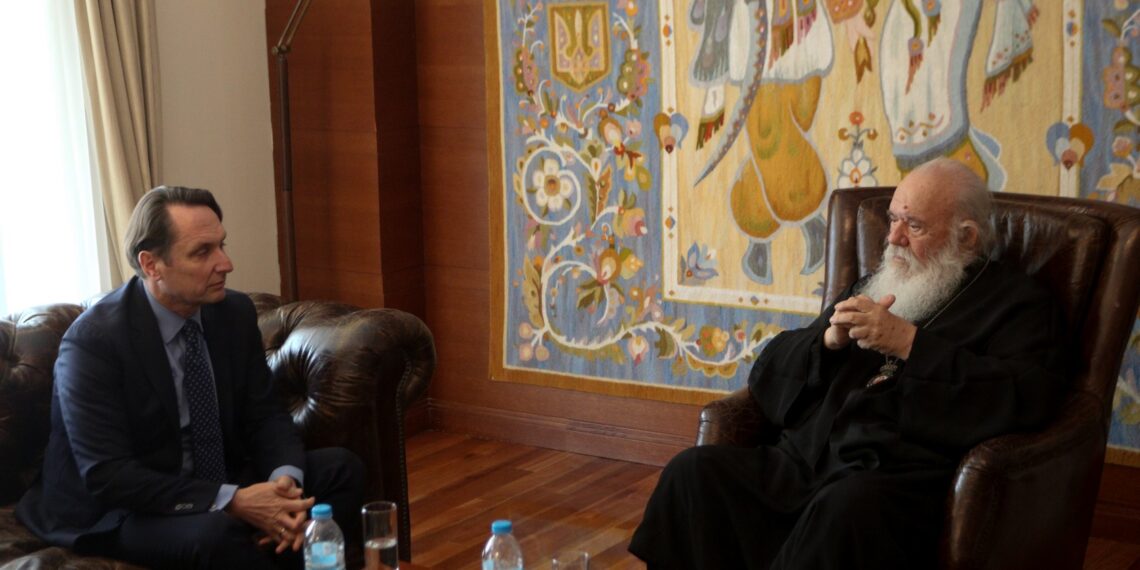 Archbishop Ieronymos of Athens and All Greece visited today the Ambassador of Ukraine, Sergii Shutenko, in the context of cooperation for the assistance and support of Ukrainian refugees.
The Archbishop was interested in the situation in Ukraine and informed the Ambassador about the facilities that the Church can make available to accommodate the Ukrainian refugees and especially the minor children.
Shutenko thanked the Archbishop for his support, as well as for the contribution of the "Apostoli", which has begun to offer to the people who have already arrived in Greece.
At the same time, they said that in cooperation with the competent state institutions of the two countries and with the Church of Greece, the effort will continue in order to find a solution for the eventuality of a large "wave" of refugees.
The Archbishop was accompanied by the Protosyncellus of the Archdiocese, Archimandrite, Father Barnabas Theocharis.
Source: orthodoxtimes.com
More Photos: