The Archbishop of Albania received an honorary doctorate from the Christian Academy of Warsaw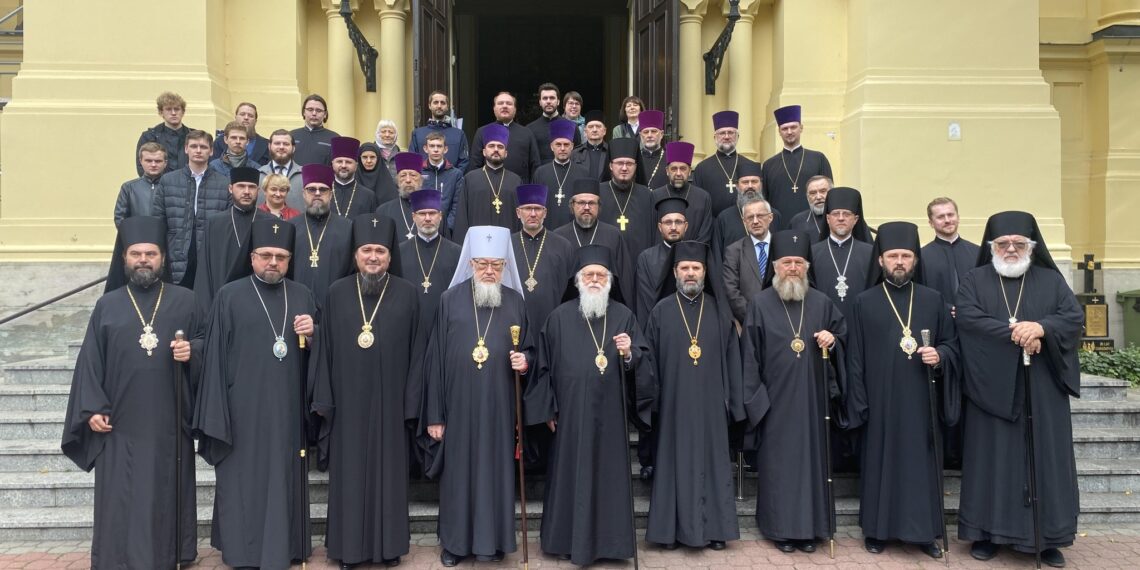 With the message that "The mission and responsibility of the Church is to connect humanity with the true God of Love", Archbishop Anastasios of Albania, Professor Emeritus of the National Kapodistrian University of Athens and Honorary member of the Academy of Athens, concluded his speech on "Living in Christ in the multi-faith world community" during his appointment as Honorary Doctor of the Christian Theological Academy of Warsaw.
Archbishop Anastasios of Tirana, Durres and All Albania was appointed Honorary Doctor of the Inter-Christian Institution at the crowded ceremony hall of the Christian Theological Academy of Warsaw, in the presence of religious, political, and diplomatic authorities, the Senate, the professors and students of the Academy, at noon on Thursday, October 6, 2022, at the suggestion of Archbishop Savvas of Warsaw and the unanimous decision of the Senate.
The Christian Theological Academy was founded by the state in 1954 and came from the unification of the individual theological Departments of the Lutherans, the Orthodox, and the Paleocatholics.
During the official ceremony, after the addresses of the Rector of the Academy, Archbishop of Wrocław and Szczecin, Professor Jerzy Pankowski, the reading of the praise of the honoree, drafted by the associate of the Academy, Metropolitan Georgios of Kitros, and the awarding of the distinctive medals, Archbishop Anastasios, already an Honorary Doctor of Multiple Departments of Humanitarian, Social, and Natural Sciences from 27 Universities of countries of Europe, the Middle East, and the USA, presented the topic: "Living in Christ in the multi-faith global community".
In his speech, Archbishop Anastasios stated, among other things, that Christians' views on the various religious beliefs show serious differences and the theories expressed over the centuries show a wide range, from completely negative to completely affirmative.
Noting that in recent systematic religious research in many religions some moral principles of universal prestige have been pointed out, he underlined that: "Religious experience is not limited to moral values. It relies mainly on a personal propensity towards the Transcendental.
Besides, regarding the attitude of Christians in modern society, he concluded: "The life of God abides" "the life of Christ" determines the crew of the Christian experience. It is a relationship with the true Beings, a personal relationship of love with Him who is Love. Those of us who live in the multi-faith global community, along with respect for the freedom of every human person and the effort for peaceful coexistence, let us not forget that His disciples ought to be the "light of the world" (Matthew 5:14)….."
"The mission and responsibility of the Church," Archbishop Anastasios concluded, "is to connect humanity with the true God of Love."
Source: orthodoxtimes.com
More photos: