The 2021 Census will go ahead despite Australia's lockdowns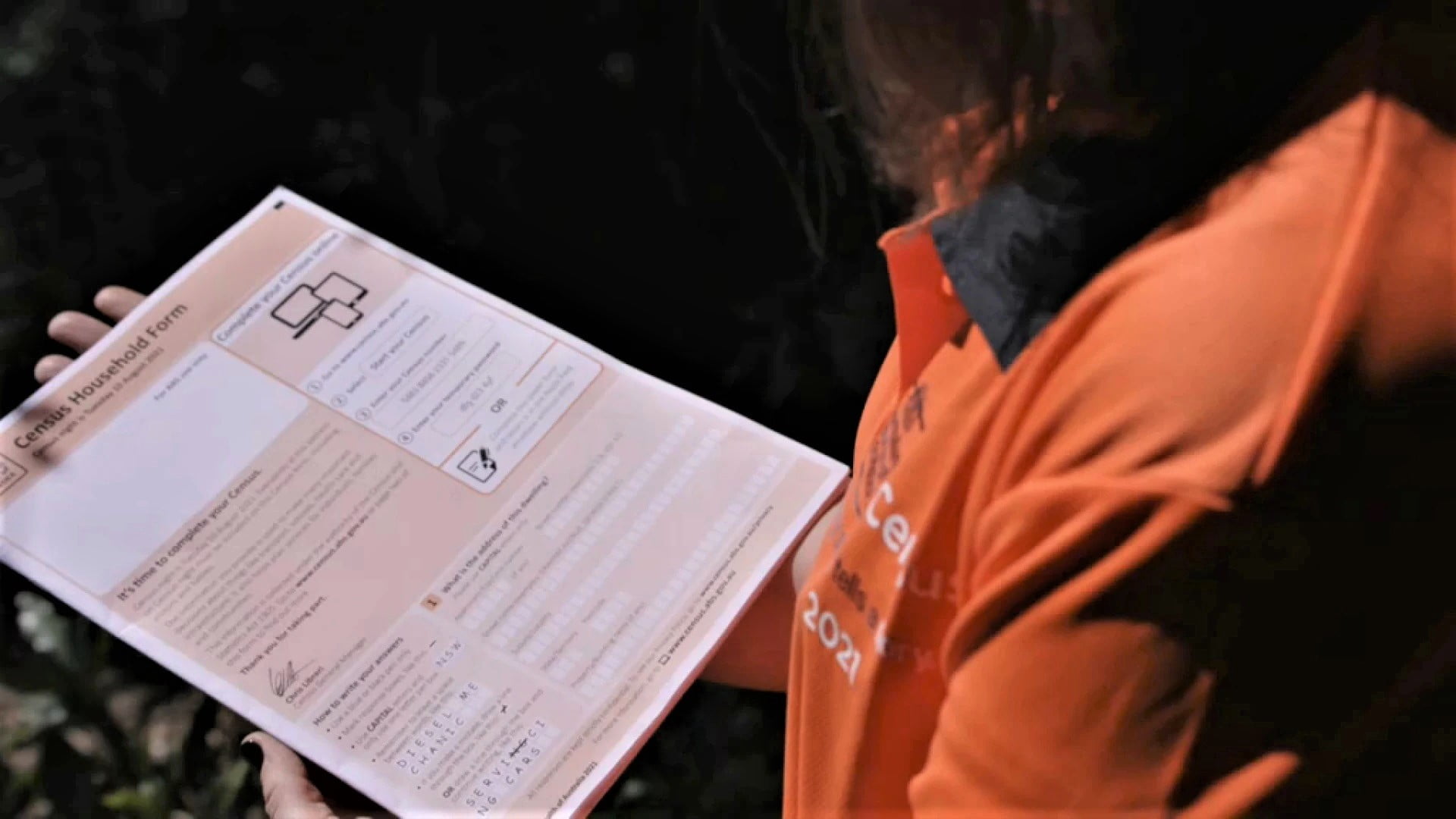 It's just weeks until Australia's largest survey goes live and census staff would usually be hitting the streets across the country in their thousands, providing information and support to members of the public.
But with half of the country's population currently in lockdown due to COVID-19 outbreaks, the team behind the 2021 Census has been forced to adapt, and quickly.
Australia conducts a census every five years and Teresa Dickinson is the senior responsible officer this time around. She told SBS News that her team is confident it can still go ahead despite the lockdowns currently in place in New South Wales, Victoria and South Australia.
"We're pivoting to be able to conduct the census and support the groups that need a little bit of extra support directly," she said.
Households will begin receiving their 2021 Census instructions in the post in early August, before census night on 10 August.
Seventy-five per cent of Australia's population are expected to complete the form online, Ms Dickinson said, and for those requiring a paper form, the delivery will be completely contactless and COVID-safe in any area experiencing a lockdown.
"We can run the census in lockdown," she said. "For most people, they'll get an instruction letter, hop online, and if they want a paper form, they can order a paper form from us, and they don't need to interact with us."
But it's not as straightforward to complete for everyone.
Community hubs face cancellation
The census is compulsory. It "counts every person and household in Australia [and] is a snapshot of who we are and how we are changing," its website says.
But some people, including some who are culturally and linguistically diverse (CALD), have previously required in-person support to complete the census.
Usually around this time, census information hubs would be popping up in 400 locations across the country for the public to be able to seek help and advice with the survey, many of them in culturally diverse areas.
But if an area is experiencing a lockdown, the Australian Bureau of Statistics (ABS) said the hubs won't go ahead.
Instead, 2021 Census inclusive strategies director Georgia Chapman said her team had added "a number of strings to our bow in regards to alternative support".
"We know face to face assistance is important to community groups and we've been preparing for what we would do in the event of a lockdown."
Information in your language
Ms Chapman emphasised that for anyone who needs help completing their census form, there are plenty of alternative options to the community hubs.
Help and information are available in up to 29 different languages on the Census website.
Those needing further assistance can also call the Translating and Interpreting Service (TIS National) on 131 450 to speak to an interpreter.
And, over the coming weeks, engagement officers will begin running virtual workshops, including in-language Facebook Live sessions in a range of languages.
The ABS said it is also relying on the support of trusted local organisations to also spread the word.
Federation of Ethnic Communities Councils of Australia (FECCA) CEO Mohammad Al-Khafaji said community groups take the census very seriously.
"I'm hopeful that all the multicultural organisations start promoting the census now and encouraging their members and their communities to make sure they're aware of the census, its purpose, and how to seek help," he said.
As many people from CALD backgrounds readily use online platforms, Mr Al-Khafaji said he doesn't believe the lockdowns will pose too much of a challenge.
"My prediction is we'll just have to do more online Zoom meetings and some tutorials and make sure the community groups get the message out," he said.
We've coped before
The ABS said holding a census during a pandemic is historic, but not unprecedented.
Exactly 100 years ago, the census was run as the country was recovering from the Spanish flu. In 1933, results were collected at the end of the Great Depression, and in 1947 it went ahead despite many Australians returning from World War II.
And Australia isn't going at it alone. The UK, US and Canada have all run a nationwide census this year with very high completion rates.
Demographer Dr Liz Allen from the Australian National University said gathering data during a pandemic should be seen as a positive as it will provide an insight into how drastically citizens' lives have changed recently.
"We will get the first indication of the impact of lockdown on people's lives, the disruptions that are caused by lockdowns, and the flow-on impact on income and housing stress and so on," she said.
And while there are no direct questions in the 2021 Census about COVID-19, analysts will be able to compare the data to what was collected in the 2016 Census, she said.
"Things around employment, work, unpaid work education, we'll be able to gauge the impact of COVID."
While saying it's an "enormous logistical undertaking", Dr Allen said the census will help governments and businesses better understand what is going on in the population and what services are needed for the future.
Source: sbs.com.au