Talks held by His Grace Bishop Evmenios of Kerasounta in Thomastown and Brunswick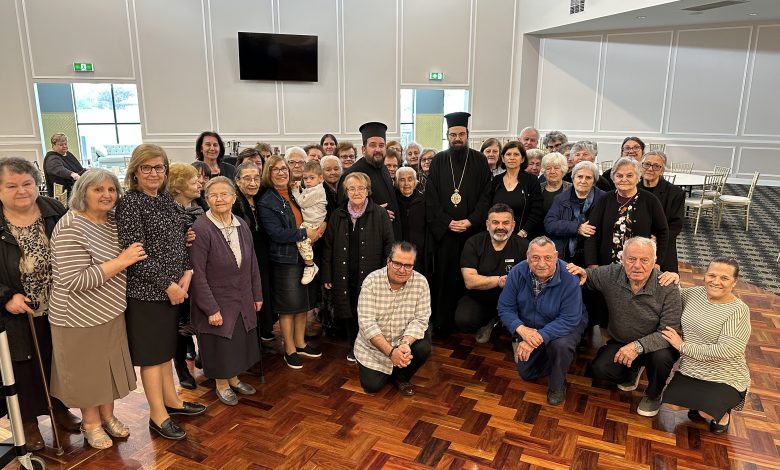 The program of talks organised by the Greek Welfare Centre in Victoria, as part of the "October 2022 – Month of the Elderly" events, are ongoing. His Grace Bishop Evmenios of Kerasounta regularly participates in the program, with speeches addressed to the members of the Associations of the Elderly, regarding the contribution of the first generation to the second and third generations of the Greek Community.
On Tuesday, October 4, His Grace spoke at the Parish Centre of the Parish of the Transfiguration of the Saviour in Thomastown, while on Monday, October 10, His Grace was hosted at St. Basil's Parish in Brunswick.
Bishop Evmenios conveyed to everyone the paternal love and wishes of His Eminence Archbishop Makarios of Australia, while he then spoke to the elderly about what they offer first as parents and later as grandparents.
He thanked them for their attitude to life, because they now act as a "guide" for the younger people who are navigating the current difficulties of life and all the changes in our society. "The presence of the grandfather and grandmother is the one that will always fill the new generation with wisdom, love and affection, which is also the continuation of life", His Grace noted, among other things, in his talks.
It is remembered that the series of speeches by Bishop Evmenios of Kerasounta, on the topic of the contribution of the elderly to the Greek Community of Australia, will close on Thursday, October 27, at the Parish of Panagia Soumela in East Keilor.