Second Sunday of Great and Holy Lent at Saint George, Hobart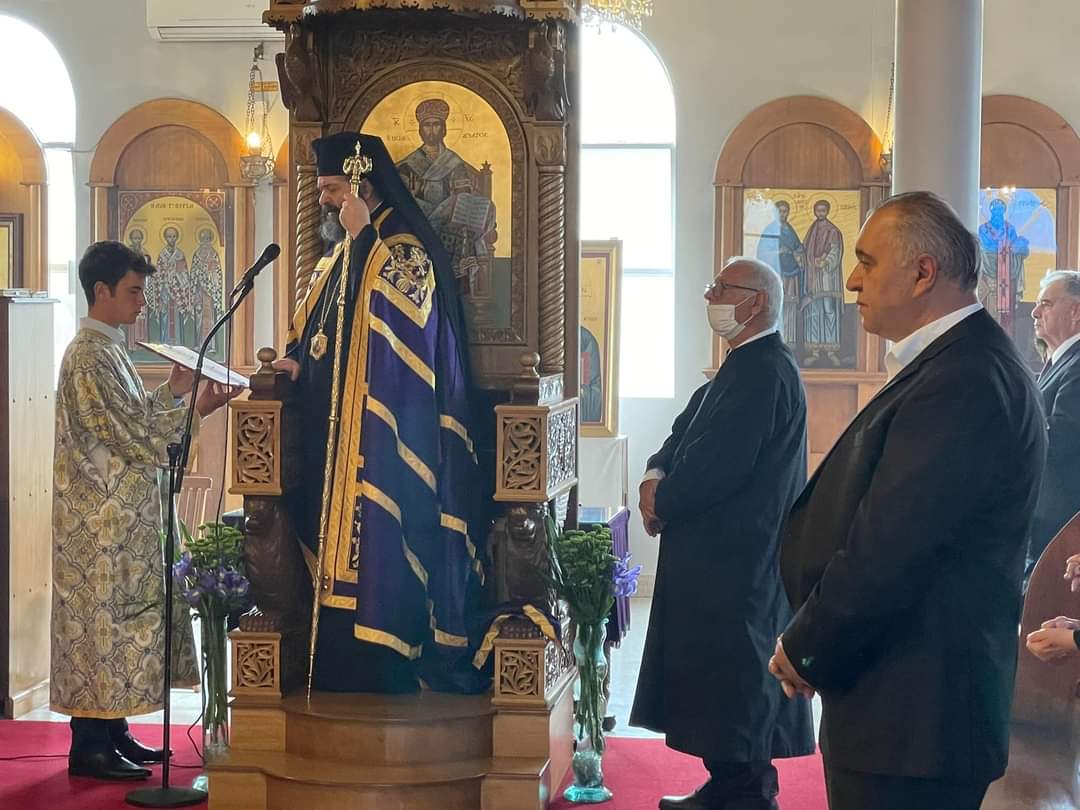 On Sunday, 20 March, 2022, the second week of Great Lent, His Grace Bishop Bartholomew of Charioupolis celebrated Matins and the Divine Liturgy at the Greek Orthodox Church of St George in Hobart, Tasmania.
Assisting His Grace was Very Reverend Father Nicholas Bozikis and Reverend Father Dimitrios Katsis.
In his sermon, His Grace spoke about the Gospel reading of the Healing of the Paralytic where the Paralytic was healed because of faith. His Grace emphasised that we too are suffering spiritually because of our lack of faith. The time has come to align ourselves to Christ focusing on having a relationship with Him.
At the end of the service the President of the Greek Community of Tasmania Mr Nicholas Theodoropoulos, welcomed His Grace and congratulated him on his recent episcopal ordination and presented him an engolpion as a gift.
His Grace thanked the President and emphasised the importance of love and unity between the two churches of Hobart. His Grace also spoke about the love that His Eminence Archbishop Makarios has for Tasmania and that this can be seen by the Archdiocese sending priests there to serve the needs whilst the permanent priest is appointed.
His Grace also announced the visit of His Eminence to Tasmania, an opportunity to see His Eminence and receive his blessings.
Lunch was then offered in honour of His Grace.
More Photos: