Scott Morrison concedes Australia won't be able to help all former Afghan interpreters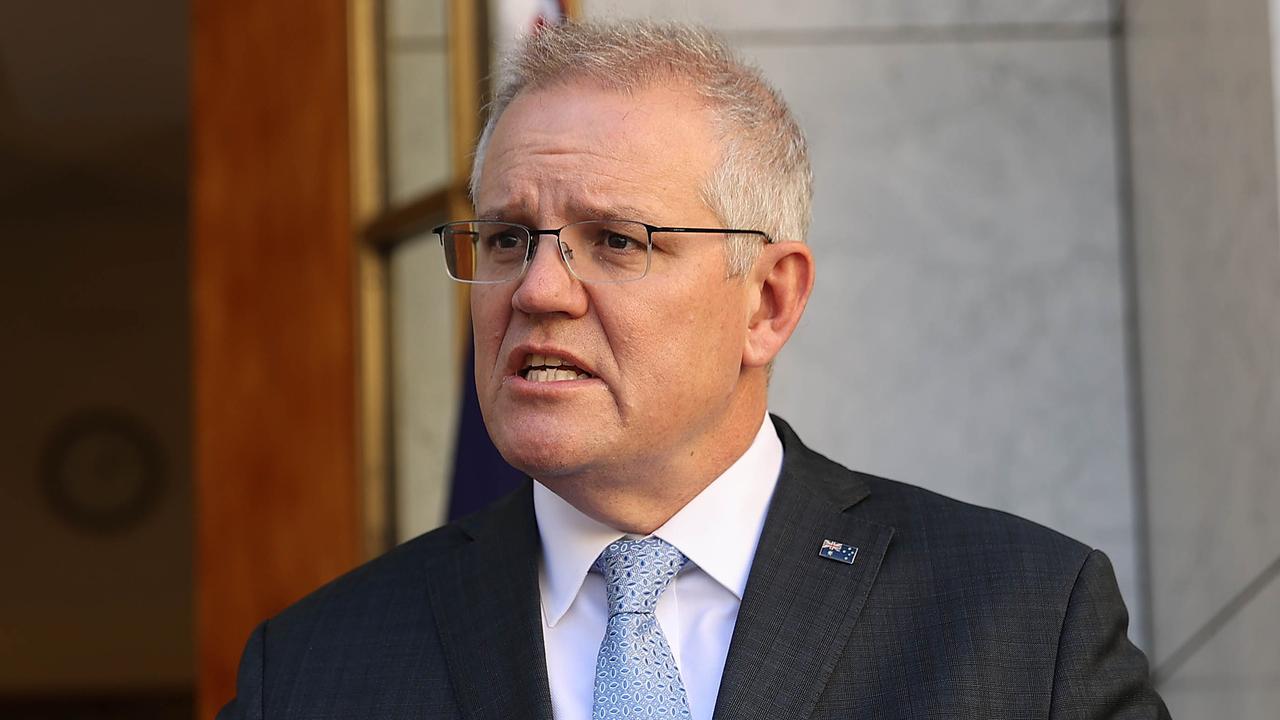 Prime Minister Scott Morrison has conceded Australia will not be able to rescue all its former Afghan interpreters and other staff that assisted its 20-year mission in Afghanistan.
It comes after the Taliban retook control of Afghanistan after an offensive sparked by the withdrawal of foreign forces earlier this year, and which ramped up significantly over the last week.
The insurgents took control of the presidential palace in the capital Kabul on Monday, prompting thousands of people desperate to flee the feared hardline rule of the Taliban to throng the city's airport.
Advocates for Australia's former Afghan staff, who the Taliban view as traitors for working with the West, have sounded the alarm about their situation for months.
Fronting reporters in Canberra on Tuesday afternoon, Mr Morrison described the situation in Kabul, where the situation remains volatile, as "heartbreaking".
He acknowledged it was a tough time for Australian veterans concerned about the locals they worked alongside.
"I want you to know that we will continue to do everything we can for those who have stood with us, as we have to this day. But I want to talk openly to veterans that despite our best efforts, I know that support won't reach all that it should," Mr Morrison said.
"On-the-ground events have overtaken many efforts. We wish it were different."
Mr Morrison said Australia was sending hundreds of troops to Afghanistan with the aim of helping the more than 130 Australians there and the government's former Afghan staff.
Without elaborating further, he said plans have already been "swung into place" in preparation for "what we are hoping to do over the course of this week".
The Prime Minister said he was "optimistic" about the operation, but emphasised the government's priority was ensuring it could be done safely.
'Going to be hundreds of tragic stories'
Following Mr Morrison's comments, former army chief Peter Leahy told SBS News there will likely be "hundreds" of tragic stories ahead.
"We won't be able to get everyone out, they won't be able to make it to the Kabul airstrip," he said.
"There's probably going to be hundreds of really sad, really quite tragic stories, but what we've got to do right now is get as many out as we can, and then maybe we can negotiate to see what we can do to get the rest out."
A former guard at Australia's Kabul embassy, Ismael, told SBS News the Prime Minister's concession the government would not be able to help all its former staff "broke everyone's heart".
"Please send the evacuation team as soon as possible and save everyone's lives," he said.
Visa holders protected from deportation
Meanwhile, Afghan nationals in Australia whose visas expire will not be sent back to Afghanistan "while the security situation remains dire".
The move was announced on Tuesday by Immigration Minister Alex Hawke, who said Australia had granted more than 8,500 visas to Afghans through Australia's humanitarian program since 2013.
Mr Morrison also said 430 Afghan nationals who worked with Australia in Afghanistan have already arrived in the country with their families since April, and "there will be more added to this number" in the future.
The Department of Home Affairs told SBS News last week it had fewer than 50 humanitarian visa applications from Afghan nationals left to process – however advocates for Australia's former staff warned there were still hundreds still waiting to apply.
Mr Hawke said the Australian government was processing applications "at the highest priority".
"Australia will continue to meet our international humanitarian obligations with our generous humanitarian and resettlement program which is flexible and available to address crises in our region," he said in a statement.
Source: sbs.com.au