Samaria Gorge, Crete, to remain closed until Monday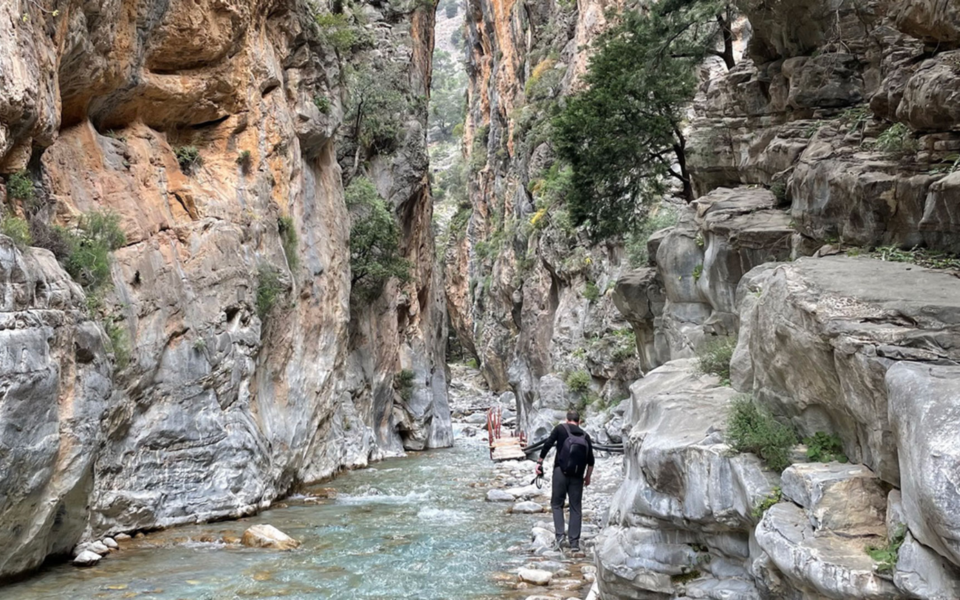 The Samaria Gorge in Crete, which was closed on August 14 following rockslides caused by an earthquake, will remain closed to visitors until Monday, inclusive, authorities said Saturday. Aftershocks continue in the area, in southwest Crete.
The Organisation for the Natural Environment and Climate Change announced it has cleared up debris from the original rockslide that hit the gorge and seriously injured a hiker on August 13, 2023.
Visitors, who book tickets through an online site, must download, sign and present on arrival a consent form declaring they take sole responsibility for visiting the gorge. The form will also be available at tourist agencies.
Source: ekathimerini.com