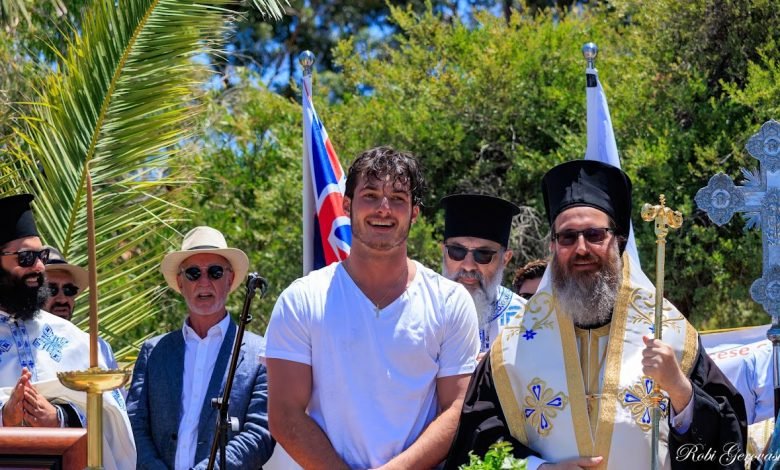 On the Sunday after Epiphany, His Grace Bishop Elpidios of Kyanea celebrated the Hierarchical Divine Liturgy at the Church of Sts Constantine and Helene.
Towards the conclusion of the service His Grace reminded all the faithful that the Feast of Epiphany has a unique characteristic in that we have the revelation of the Three Persons of the Holy Trinity at the River Jordan as Christ was being baptised. In addition, His Grace also mentioned that the Feast of Epiphany grants us the opportunity to hear from God the Father the characteristics of His Son (Mark 1:11). God The Father reveals to us how Christ is His only beloved Son  and the only One Who has ever totally pleased Him.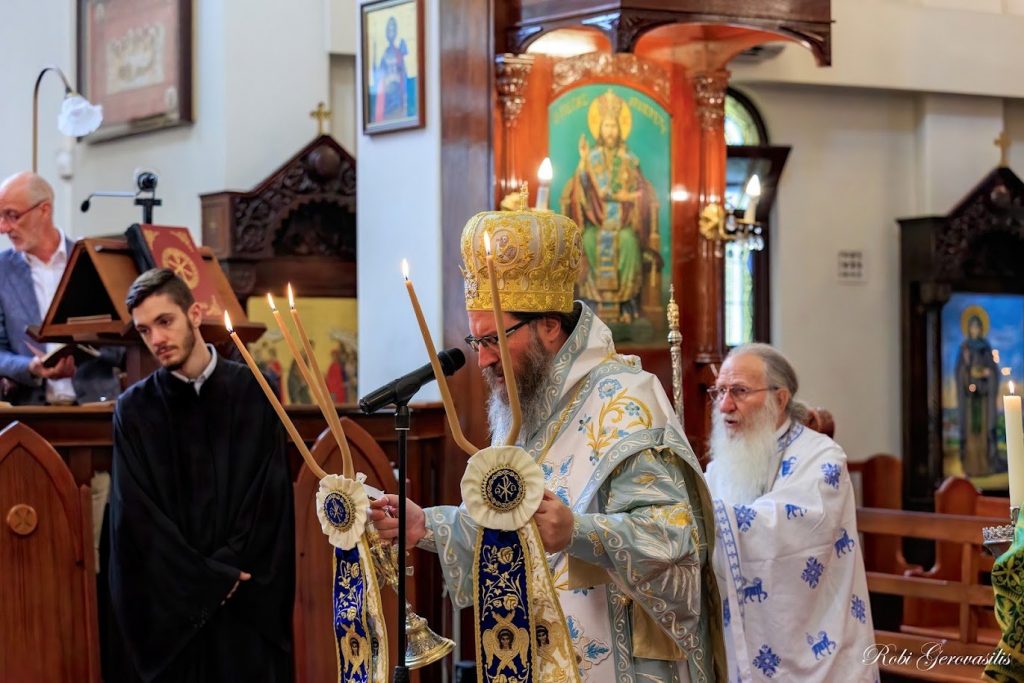 Following the Divine Liturgy, the service of the retrieval of the Holy Cross took place at Matilda Bay Reserve opposite the University of WA and was presided over by His Grace Bishop Elpidios. Close to 500 people attended including the Vice Consul of the Greek Consulate in Perth, Mr Nikolaos Papakonstantinou and Senator Dean Smith who is a member of the Australian Senate representing WA. The President of the Greek Orthodox Community of WA, Mr Ioannis Karakatsanakis, and Mr George Kalantzis, representing the Hellenic Community of WA, were also present.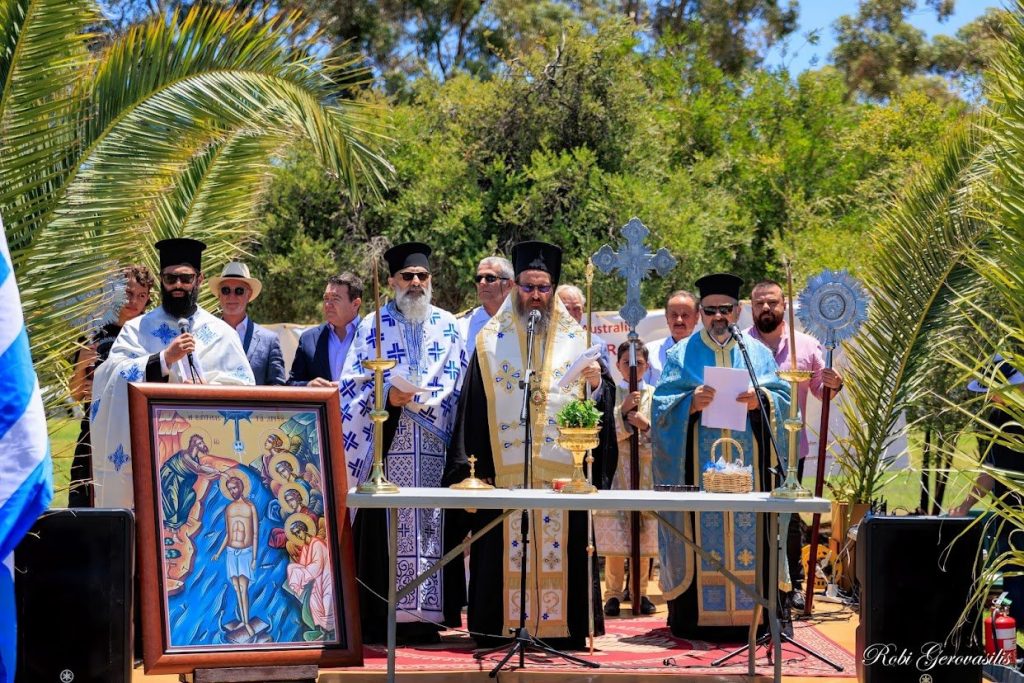 His Grace Bishop Elpidios conveyed to all the blessing and love of His Eminence Archbishop Makarios of Australia and personally wished all that 2022 be the year in which we overcome the worldwide pandemic. The faithful were also reminded that on the day of Christ's baptism all of creation was sanctified. For this reason, the Feast of Epiphany reminds us of the sacredness of God's creation and how we as good citizens are obliged to protect the environment. This has been emphasized on many occasions by His All-Holiness Ecumenical Patriarch Bartholomew of Constantinople who because of His tireless efforts to promote ecology and the safe keeping of the environment, has earned Him the title "The Green Patriarch".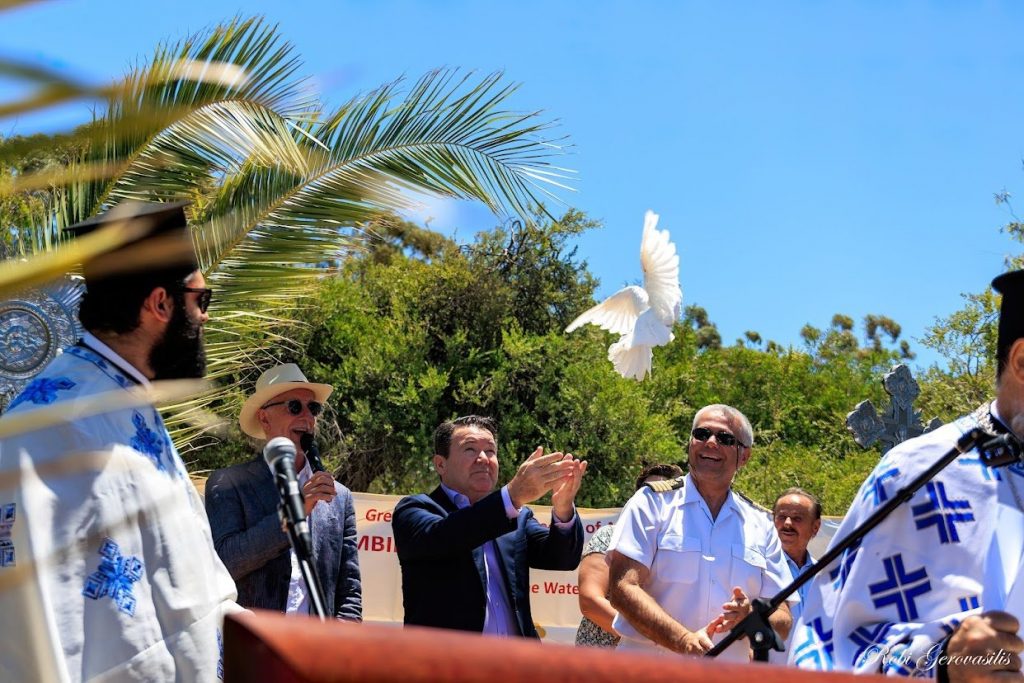 Jack Bird retrieved the Holy Cross from the waters of the Swan River and was gifted a gold cross donated by the Gogos Family in memory of the late Mr Chris Gogos, who was one of the main Greek jewelers in Perth during the 80s and 90s.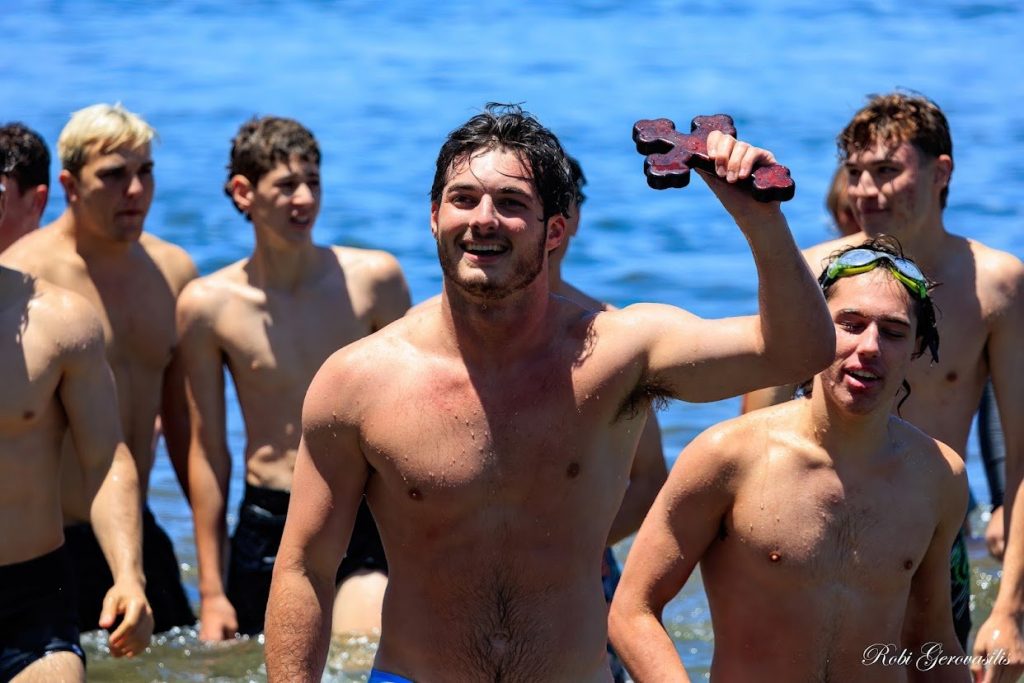 The Archdiocesan District of Perth would like to thank the organizing committee as well as the 60 volunteers who contributed to the huge success of the 2022 Epiphany Celebrations.
More Photos: