Program for the celebration of the Indiction at the Ecumenical Patriarchate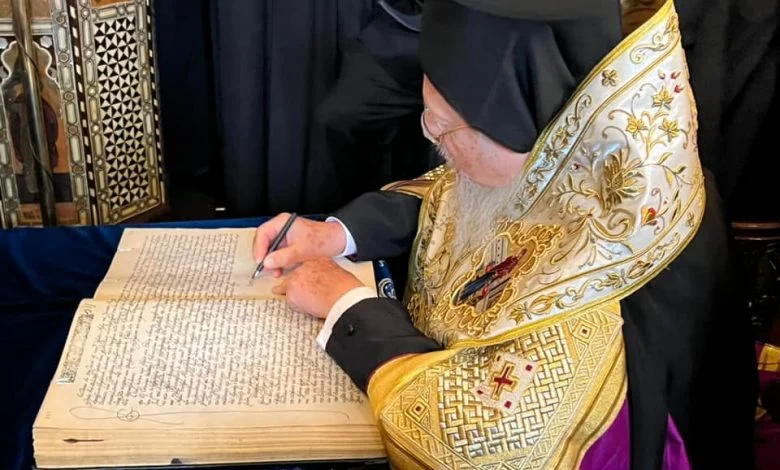 On Friday, 1 September 2023, the Feast of the Indictus (Indiction) and the Holy Synaxis in honour and memory of Panagia Pammakaristos, whose ancient holy Icon is treasured in the Patriarchal Church, will be celebrated in the Venerable Patriarchal Church of Saint George at the Phanar.
During the Great Vespers on the Eve of the Feast, 31 August 2023, from 6:00pm (Local Time), His All-Holiness Ecumenical Patriarch Bartholomew will officiate over the service at the Holy Monastery of Zoodochos Pigi of Baloukli, on the following day, the main day of the Feast, a Patriarchal Divine Liturgy will take place with the participation of the Synodal and Resident Holy Hierarchs.
The Holy Icon of Panagia Pammakaristos will be placed, according to tradition, on the Soleas for the veneration by all the faithful during the feast day,
During the Divine Liturgy, a special Message from His All-Holiness Ecumenical Patriarch Bartholomew will be delivered for the day of prayers for the protection of the natural environment.